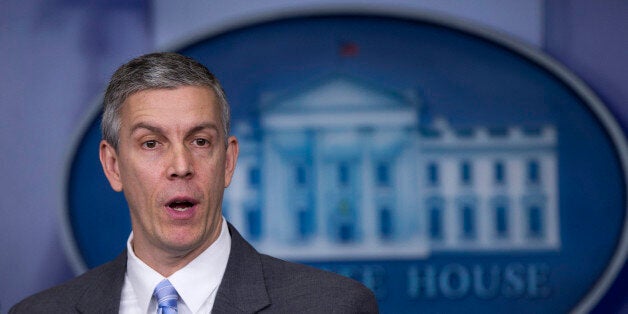 Investors in Navient Corp., the student loan behemoth formerly known as Sallie Mae, are finding out just how costly it can be when government regulators suspect wrongdoing.
The company, the nation's largest servicer of student loans, is in the crosshairs of financial regulators and prosecutors stretching from Massachusetts to Washington state. The Consumer Financial Protection Bureau, the federal agency charged with protecting borrowers from unscrupulous lenders, has multiple probes into Navient's debt-collection and loan-servicing practices. And the U.S. Department of Education is investigating Department of Justice allegations that the company intentionally cheated active-duty troops on their federal student loans.
Together, the probes are taking a bite out of the company's bottom line.
"The information required to be produced is voluminous," Jack Remondi, the company's chief executive, told investors on Wednesday during Navient's quarterly conference call. During the three-month period that ended in March, Navient contended with "a number of requests ... from multiple regulatory bodies," he added. "And is both time-intensive and costly to produce, adding to our total expenses."
Navient expects operating expenses to total less than $900 million this year, a sum that -- after excluding government-ordered refunds to aggrieved borrowers -- would exceed the company's expenses in each of the last three years, according to analysts at Compass Point Research & Trading.
The company faces investigations from a number of states, such as Illinois and Washington. Many have banded together to share information. State prosecutors and federal regulators met in mid-February in Chicago to discuss their investigation into the company, according to people familiar with the gathering.
In a previously unreported move, authorities in Massachusetts have begun probing Pioneer Credit Recovery, the company's debt-collection subsidiary, over allegations the company mistreated distressed borrowers, sources said. And Benjamin Lawsky, New York state's superintendent of financial services who has wrung billions of dollars from settlements with lawbreaking banks, launched an investigation late last year into allegations the company engaged in fraud or other misconduct.
Patricia Christel, a Navient spokeswoman, didn't respond to a request for comment. Matthew Anderson, a spokesman for Lawsky, and Natalie Bauer, a spokeswoman for Illinois Attorney General Lisa Madigan, declined to comment.
Regulators are circling the company over alleged missteps in part overseen by Timothy Hynes, Navient's chief risk and compliance officer who the company says "is responsible for maintaining and fostering a culture of compliance and accountability in the company's operations."
Hynes assumed the post in April 2014, when Navient spun off from SLM Corp., the company popularly known as Sallie Mae. He was hired after overseeing Sallie Mae's student loan collections business. Federal authorities have criticized the company's collections activities during his tenure.
Hynes received $1.4 million in salary, bonuses and stock last year, more than double what he received in 2012, according to Navient's filings with the Securities and Exchange Commission.
The multiplying investigations into Navient come at a time when the student loan industry as a whole is under increasing scrutiny as a result of allegations of anti-consumer practices.
In a Wednesday speech, Richard Cordray, who oversees the federal consumer bureau, said that with some 8 million Americans in default on a student loan, "strengthening student loan servicing is essential to getting this growing problem under control."
For example, Cordray's agency has found examples of student loan specialists charging illegal late fees, misleading borrowers about their minimum monthly payments, processing payments in a way that maximizes late fees, and harassing borrowers with late-night or early-morning calls in violation of federal law.
More than 40 million Americans collectively owe more than $1.2 trillion on their student loans, federal data show. The consumer bureau, Cordray said, reckons that student loan servicing -- the business of collecting monthly payments and counseling borrowers on their options -- "needs drastic improvement."
In response, Winfield Crigler, executive director of the Student Loan Servicing Alliance, said her members will continue to work with the consumer bureau "to ensure that borrowers understand their rights and obligations and receive a high level of service."
Navient processes monthly payments for roughly one-quarter of the market. The company services some $300 billion in student loans for more than 12 million borrowers.
The vast majority of those loans are either guaranteed or owned by the U.S. Education Department. The department doesn't make public data about complaints on federal student loans. But the federal consumer bureau catalogs complaints about private student loans, or those without government backing, as well as debt collectors who try to recoup on private or federal student loans in default.
The agency doesn't verify the merits of all the complaints. It forwards them to the companies, which then respond to consumers and update the consumer bureau.
An examination of the complaint data reveals that Navient is among the industry's worst. Take private student loans. Of the roughly 11,400 complaints in the consumer bureau's database, 46 percent of them are about either Navient or its predecessor company, Sallie Mae. The company split into Navient and Sallie Mae Bank on May 1 last year, and the Huffington Post tally excludes complaints lodged against Sallie Mae after the split.
Many complaints ultimately are resolved without refunding money to the consumer. Last year, for example, 70 percent of all complaints received by the consumer bureau were resolved with an explanation by the company detailing steps it would take in response to the complaint.
But when it comes to refunds involving complaints about the servicing of private student loans, no company has doled out more money to aggrieved consumers than Navient. Navient and its predecessor firm are responsible for 80 percent of all such complaints that ended with a refund to the consumer.
Consumers complaining about their student loan debt collectors have had a similar experience. Navient and its predecessor are responsible for about 20 percent of the roughly 2,600 complaints lodged against debt collectors trying to recoup on defaulted private or federal student loans, and roughly 55 percent of the 31 complaints that have resulted in consumer refunds.
Last year, the median refund received by consumers who complained to the consumer bureau about the servicing of their private student loans was $200. The median refund for overall debt collection complaints was $363.
"We have a very strong internal compliance program to monitor our activities in this particular space," Remondi told investors on Wednesday about the company's debt collection work. Navient has said in filings with the Securities and Exchange Commission that is it cooperating with regulators and prosecutors.
Analysts who follow Navient for investors have taken note of the company's regulatory woes.
After the Education Department announced in February that it would stop sending Navient new accounts under its existing debt collection contract, analysts at the British bank Barclays downgraded Navient's stock in a March 2 note, concluding that potential rewards no longer merited the risk.
Compass Point analysts said in an April 22 note that the Education Department's move would ultimately limit the company's growth. In an April 10 note, Barclays analysts said investors are likely to focus on potential risks to Navient's other contracts and the various pending government investigations into its activities.
Navient shares have underperformed relative to its benchmark index. The price of Navient shares has increased 20.6 percent over the past year, while the Nasdaq Composite Index has increased about 23.5 percent.
Traders also have increased their bets that Navient may default on its obligations as a result of concerns the company could lose lucrative government business. The cost of insuring against a Navient default has soared 19 percent since the Education Department announced on Feb. 27 that it would stop sending new debt-collection accounts to the company, according to data from Markit Group Ltd.
Navient has tried to quell investor fears.
"We obviously continue to work and have a close working relationship with the CFPB to make sure we understand those rules, talk about where there are areas of potential borrower confusion or impact, and make sure that we are adjusting our activities accordingly," Remondi said Wednesday, in response to a question about how the company would cope with upcoming consumer bureau rules governing debt collection.
Navient has hired former members of Congress, including Vin Weber, a Republican from Minnesota, and Denny Rehberg, a Republican from Montana, to lobby on its behalf.
Navient has beaten back efforts by the AFL-CIO, the nation's largest labor federation, to force the company to allow shareholders to vote on whether the company should detail internal controls over its student loan servicing business and its efforts to ensure compliance with state and federal laws. The SEC told Navient it could exclude the proposal from its proxy materials.
Despite Navient's regulatory headaches, the Education Department rewarded the company with a new contract last year to collect payments on federal student loans. And the company remains in the running for the Education Department's new debt collection contract, Remondi said Wednesday.
"While the long-term opportunities of Department of Education loan collections contract remain unresolved, we'll continue to focus our efforts on delivering superior results and the strong compliance focus our asset recovery customers have long experienced from us and count on us for," Remondi said.
Before You Go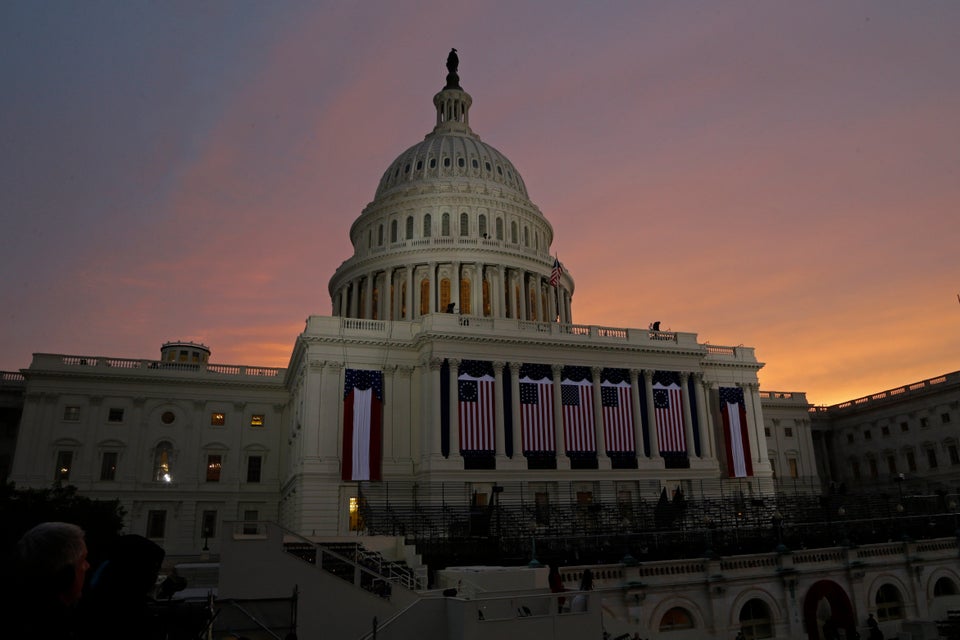 U.S. Capitol Photos
Popular in the Community