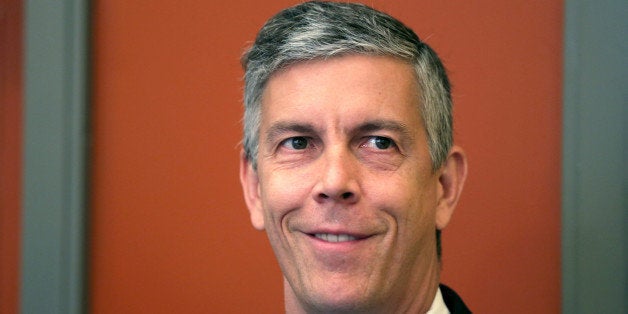 The U.S. Department of Education is nearing a deal with Navient Corp., the student loan giant formerly known as Sallie Mae, over allegations the company cheated active-duty troops on federal student loans, a department official said Thursday.
The agreement likely would end the Education Department's much-delayed and heavily-criticized probe into whether the nation's largest student loan specialist -- a major government contractor -- broke the law that caps interest rates and provides other special financial protections for active-duty members of the military.
Thomas Skelly, the department's acting chief financial officer, told a Senate Appropriations subcommittee on Thursday that the Education Department was "finalizing" an agreement with Navient that would be completed by May 1.
Denise Horn, an Education Department spokeswoman, declined further comment. Patricia Christel, a Navient spokeswoman, didn't respond to messages seeking comment.
For a department that has been called a lapdog in holding its contractors accountable -- especially one that's been called out by President Barack Obama over its customer service -- the settlement risks inflaming Democrats and student advocates who have badgered the Education Department to take a tougher line against corporate wrongdoing.
"I continue to be deeply concerned about the allegations that a student loan servicer knowingly overcharged service members while they were on active duty," said Sen. Patty Murray (D-Wash.), who along with other Senate Democrats has made student debt central in their economic and political agenda. "This is an issue I'm going to continue to be focused on to make sure our men and women in uniform are treated fairly [and] can continue their education without the fear of predatory practices."
The Education Department's investigation followed a May deal with the government in which Navient settled federal accusations that it had intentionally overcharged about 60,000 active-duty troops on federal and private student loans over nearly a decade. The company, which neither admitted nor denied wrongdoing, agreed to pay $60 million to troops as part of its settlement with the Federal Deposit Insurance Corp. and the Department of Justice.
Despite the Justice Department's detailed complaint, which followed a referral by the federal Consumer Financial Protection Bureau, Education Secretary Arne Duncan later announced a "thorough" review to determine whether the company indeed overcharged troops.
Duncan's department was unaware of the alleged wrongdoing while it was occurring, federal officials have said. The Education Department was unaware that federal banking regulators planned to publicly accuse the company of violating the Servicemembers Civil Relief Act until after Navient warned its investors.
The results of the Education Department review were due in September 2014. But after an initial investigation by department employees cleared the company of wrongdoing, the department paid about $95,000 to hire Ernst & Young to further investigate Navient's compliance with the servicemembers law, federal records show.
Last month, the American Legion, the influential veterans organization, accused the Education Department of favoring its loan contractors over service members. "The department seems to be doing everything possible to undermine the Justice Department and the CFPB, and they're doing a hell of a job," Steve Gonzalez, an assistant director in the Legion's veterans employment and education division, said at the time.
To mollify potential critics, Duncan said in May that "every option is on the table" including considering whether his department would terminate Navient's lucrative contract to collect monthly payments on student loans.
A few weeks later, according to Navient, the department quietly extended the company's contract for an additional five years.
Meanwhile, Navient's revenues from its loan-servicing contract continue to soar. In the last half of 2014, its revenues increased nearly 10 percent, to $68 million, compared with the first six months of 2014, according to its filings with the Securities and Exchange Commission.
Navient would lose about $130 million in annual revenues if the Education Department terminated the company's loan-servicing contract. Prominent groups, including the AFL-CIO, the nation's largest labor federation, have urged Duncan to dump Navient.
The Education Department has enjoyed a cozy relationship with Navient and its predecessor company, Sallie Mae. Some company executives formerly held prominent positions at the department.
In 2009, the department's inspector general recommended it recoup some $22 million in alleged overpayments to Navient. As of last month, some six years after the recommendation, that money had yet to be collected.
Horn, the Education Department spokeswoman, didn't respond to an inquiry about the funds.
Before You Go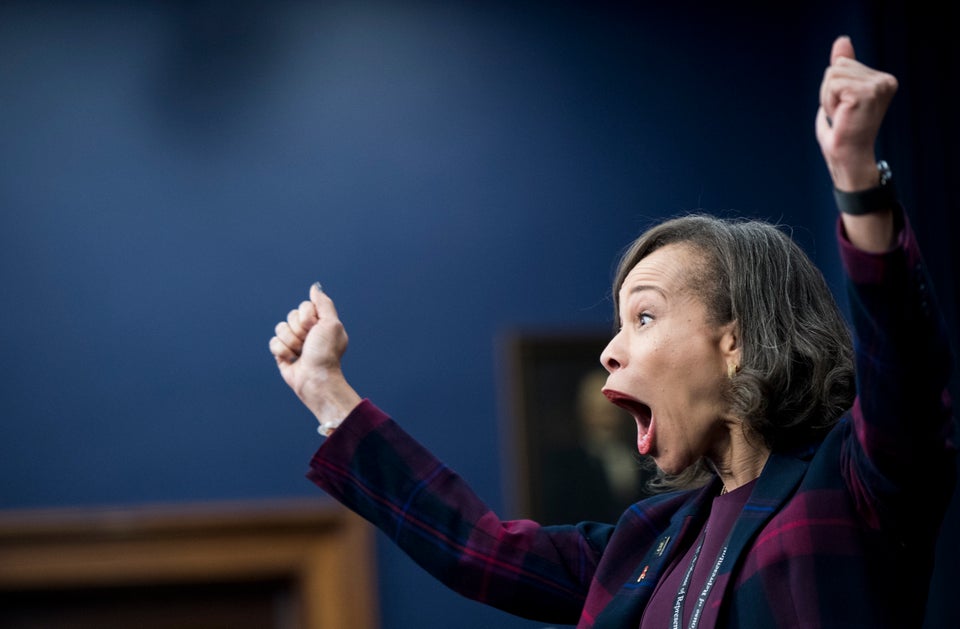 Scenes From 114th Congress And Capitol Hill
Popular in the Community