Following four accidents in Asia this year, including two fatal collisions that caused the deaths of more than a dozen sailors, the Navy is planning to relieve the admiral in charge of its Japan-based 7th Fleet, according to multiple reports.
Aucoin, a decorated fighter pilot, had been set to retire in the coming weeks, but his departure was hastened by superiors who'd lost confidence in his leadership, according to The New York Times.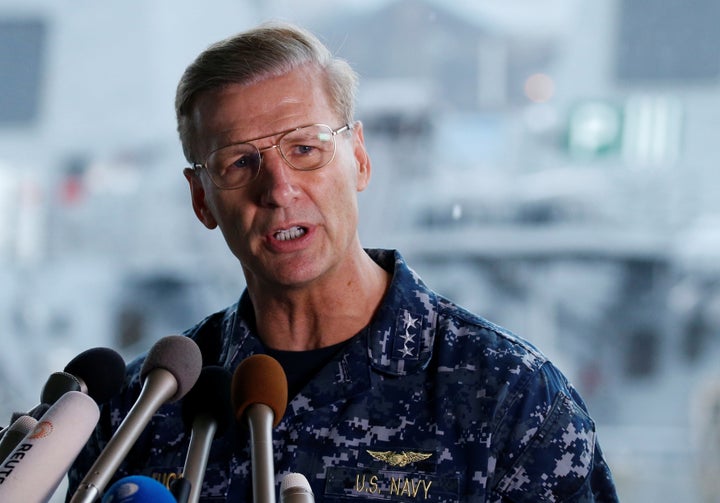 A search-and-rescue effort was launched for 10 missing sailors following the accident. Adm. Scott Swift, the commander of U.S. Pacific Fleet, said Tuesday that at least some of the missing sailors were dead — making it the second deadly accident involving the 7th Fleet this year.
The two deadly collisions, as well as two accidents that occurred in South Korea and Japan in May and January, respectively, have deeply shaken the Navy, which is planning a review in the coming months of the 7th Fleet to "assess its culture, operations and readiness for missions," reported The Washington Post.
"One tragedy like this is one too many, and while each of these four events is unique, they cannot be viewed in isolation," said Swift of the fleet's accidents this year, according to the paper. "I welcome the broad, comprehensive view announced by the chief of naval operations."
REAL LIFE. REAL NEWS. REAL VOICES.
Help us tell more of the stories that matter from voices that too often remain unheard.
BEFORE YOU GO