The U.S. Navy reportedly has footage and documents related to a UFO video that caused a sensation when it was leaked in 2017. But it won't reveal any of it because releasing the info and footage "would cause exceptionally grave damage to the National Security of the United States," the Navy said in response to a Freedom of Information Act request by UFO researcher Christian Lambright.
Lambright sought more information about a 2004 sighting of an object off the California coast that is often referred to as the "Tic Tac" due to its shape. The fast-moving object was tracked by U.S. military pilots in leaked footage:
The object descended from 60,000 feet to 50 feet in seconds.
The Navy wrote to Lambright saying it had found "certain briefing slides that are classified TOP SECRET" related to the incident as well as "a video classified SECRET." As a result, it could not release the info.
Vice verified the news with the Navy.
″[A]s the investigation of UAP sightings is ongoing, we will not publicly discuss individual sighting reports/observations," Susan Gough, a Pentagon spokesperson, told the website. The military does not refer to these sightings as UFOs but rather unidentified aerial phenomena.
Gough also said the military's footage of the incident was of the same duration as the footage that was leaked, but she would not answer questions about the resolution or say if there was any additional accompany audio.
Before You Go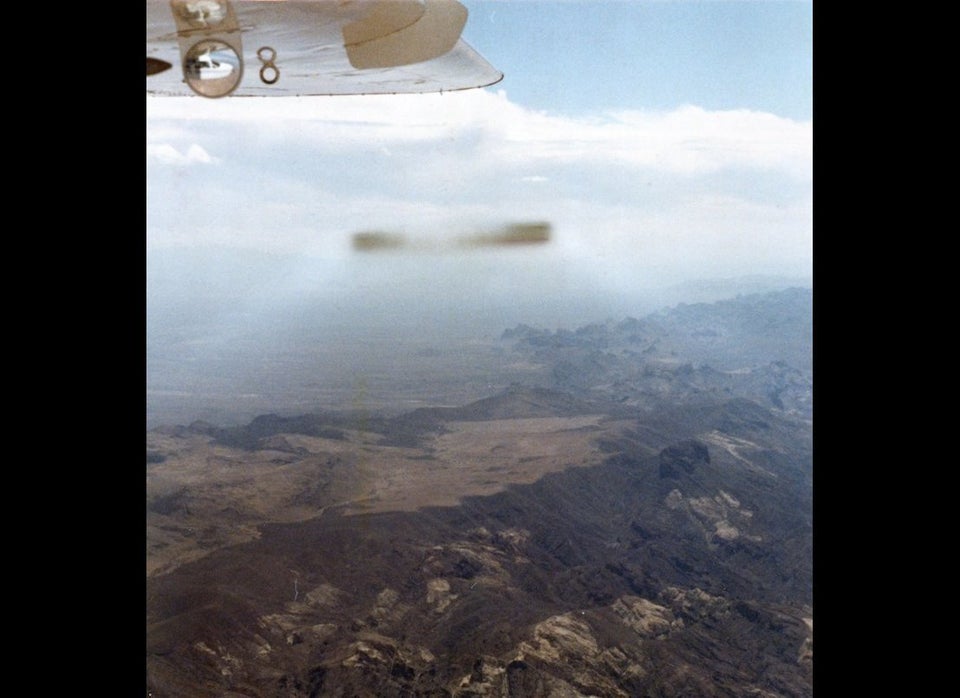 UFO Encounters