WASHINGTON -- Aaron Alexis, the suspect in the shooting deaths of at least 12 individuals at the Washington Navy Yard on Monday morning, was a relative recluse in the Internet age.
The 34-year-old left a scant social media footprint, though that could have been by design. Facebook does not appear to have an account for him, nor does Twitter or YouTube. Alexis' LinkedIn page was erased sometime before the shooting, leaving probing reporters with just a limited glance at the background of someone believed to be behind the worst loss of life within D.C. since 1982.
Alexis, who was fingered by the FBI on Monday as the shooter and died during the incident, lived for a period of time in Fort Worth, Texas. He resided at The Orion at Oak Hill apartments, a gated community, until December 2010. Neighbors there were hard to reach on early Monday afternoon. According to the Star Telegram, he moved from there to 7940 White Settlement Road, but his landlord Somsak Srisan said he had not been living at the latter location "for six to eight months."
"Oh boy, I can't believe this," Srisan told the paper. "He was always very polite to me."
"I can't believe he would do anything like this," Srisan said. "He always behaved well around me."
There were some hints that Alexis had a bit of a violent streak. A mugshot of him was among the first images to surface, taken as a result of a 2010 brush with the law over discharging a firearm.
The Los Angeles Times reported on Monday that following that incident, Alexis was kicked out of the U.S. Navy, in which he had served since 2007.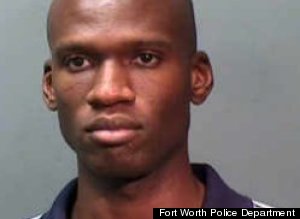 On Sept. 4, 2010, Alexis was charged in connection with a shooting at his apartment complex on Oak Hill Circle. According to Fort Worth police records, a resident reported that Alexis, who lived below, had shot at her through the floor.
"She told that she was sitting in a chair when she heard the loud pop and saw the dust," the police report states. "She then saw that their [sic] was a hole in her floor just a couple of feet from where she was sitting while shredding papers and a hole in the ceiling. She told me that she believed someone had shot a bullet through her apt."
Alexis told the police, according to their report, that he was cleaning his gun when it just went off. "He said that he was trying to clean his gun while cooking and that his hands were slippery," the report states. He told the responding officer that he was taking the gun apart when his hands slipped and he pulled the trigger.
"He didn't think [the bullet] went all the way through since he couldn't see any light through the hole," the report states. "In regards to the noise he said he thought that people would just think it was a firecracker. I then asked why he wouldn't answer the door when I knocked and he said that he thought it was just his upstairs neighbor and he didn't want to talk to her because she is always making noise. While inside the apt I looked at the gun which was taken apart at this time. A gun cleaning kit was located next to the gun and the gun was covered in oil."
The neighbor said that Alexis had called the police to complain about her making noise several times. She added that several days earlier he had complained to her about the noise in the building's parking lot. The resident told police that she was "terrified of Aaron and feels that this was done intentionally."
Alexis was arrested but, according to the Tarrant County Criminal Courts administrator's office, no court case was filed.
Six years earlier, he had been arrested on a gun charge following an incident in Seattle. On May 6, 2004, two construction workers had parked their 1986 Honda Accord adjacent to a home where Alexis was staying.
"The victims reported seeing a man, later identified by police as Alexis, walk out of the home next to their worksite, pull a gun from his waistband and fire three shots into the two rear tires of their Honda before he walked slowly back to his home north of the construction site," according to SPD Blotter, a site maintained by the Seattle Police Department.
When police arrived on the scene, they could not locate Alexis. But SPD Blotter reports that construction workers told police that Alexis "had 'stared' at construction workers at the job site every day over the last month prior to the shooting. The owner of the construction business told police he believed Alexis was angry over the parking situation around the work site."
On June 3, Seattle cops arrested Alexis. During a search of his home, officers found a gun and ammunition. Alexis told police that he had been "mocked" by the construction crew and that the crew had "disrespected him."
"Alexis also claimed he had an anger-fueled 'blackout,' and could not remember firing his gun at the victims' vehicle until an hour after the incident," SPD Blotter reports.
Alexis also told police he was present during "the tragic events of September 11, 2001" and described "how those events had disturbed him."

Detectives later spoke with Alexis' father, who lived in New York at the time, who told police Alexis had anger management problems associated with PTSD, and that Alexis had been an active participant in rescue attempts on September 11th, 2001.

Detectives referred the case to the Seattle Municipal Court for charges.
A U.S. Navy official sent the following information concerning the Navy Yard suspect to reporters: Alexis enlisted on May 5, 2007, and achieved a rank of aviation electrician's mate 3rd class. He first reported to recruit training command in Great Lakes, Ill., that May. From there, he received professional training and was detailed to the commander at the logistics support wing fleet in January 2008. He served at the logistics support squadron in Fort Worth from February 2008 through January 2011, at which point he received an honorable discharge. Along the way, Alexis won two awards: a National Defense Service Medal and a Global War on Terrorism Service Medal.
Alexis may have come to Washington to work for a Hewlett-Packard subcontractor. A Hewlett-Packard spokesperson confirmed his employment with the company in a statement released to HuffPost.
"Aaron Alexis was an employee of a company called 'The Experts,' a subcontractor to an HP Enterprise Services contract to refresh equipment used on the Navy Marine Corps Intranet (NMCI) network. HP is cooperating fully with law enforcement as requested," the statement says.
The spokesperson said Hewlett-Packard was "deeply saddened by today's tragic events. ... Our thoughts and sympathies are with all those who have been affected."
According to Alexis' LinkedIn page, he had studied at Embry-Riddle Aeronautical University. A school official said that the school would get back to The Huffington Post with possible confirmation.
At some point in his life, Alexis had also worked as a "network tech" at a company called "SinglePoint," according to his LinkedIn page. But he didn't specify which SinglePoint that was. The Huffington Post called five companies with that name or a variation of it. None said they had any record of employing a man named Aaron Alexis.
Earlier this year, Alexis had a job at a Thai restaurant in the Fort Worth area, where he waited occasionally on employees of the Star Telegram. They recounted their interactions with Alexis in a video posted Monday, describing him as "geeky" but generally nice. An employee at the Happy Bowl Thai restaurant in White Settlement told The Huffington Post that Alexis stopped working there four months ago.
Susie Bradley, who works at The Gift Connection next to the Thai restaurant, told The Huffington Post that she was stunned to find out that Alexis was the suspect in the Navy Yard shooting.
"This is all blowing all of us away. We cannot believe that Aaron would do something like this," she said. "He was the sweetest, outgoing guy there was. It's like they say, you never know. It's really shocking all of us."
"He was, honest to goodness, a normal, everyday guy. He would do his computer stuff and go to college," Bradley added.
She described Alexis as very "friendly and neighborly" and said they would sit and talk outside the store about "silly things." "Things going on in the world sometimes. We'd talk about all the TV shows -- normal stuff," she said. When Bradley saw a picture of him on television Monday, she thought, "Aaron, seriously, tell me this isn't you!"
Bradley said she met Alexis' parents "quite a few months ago." She remembered them as "really nice people." Alexis would said "Yes, ma'am" and "No, ma'am" to his parents, Bradley recalled, and he addressed other people with similar respect.
Kevin McDaniel, who owns a used furniture store next to the Thai place, told The Huffington Post that Alexis came to his store about three weeks ago with a request: Alexis said he was catching a plane the next day for a new job in Washington and wanted to sell his furniture.
"He seemed real happy about it," McDaniel said. "He seemed real glad, real chipper, real hip."
But McDaniel told Alexis that he didn't have time to look at the furniture. According to McDaniel, Alexis said that was all right and not to worry about it.
McDaniel said he found out that Alexis was the Navy Yard shooting suspect when he heard a customer talking with one of his employees. "Aaron Alexis, that can't be," he recalled thinking.
But he looked up the news. "At that point, my stomach flipped and I had to sit down, and it literally made me sick."
"The only thing I saw strange about him is that he knew how to speak Thai," McDaniel said. "I'm sort of a white boy. I would have invited him over to Christmas dinner -- he's just that nice of a guy."
The store owner said they would talk about the news and the Middle East. "We'd talk about the jihadists and stuff. He seemed just as disgusted with them as I am and everybody else in the United States," McDaniel said. "It gave no clues in any way, shape or form that he would do something like this."
This story has been updated to reflect new information from the Navy. On Tuesday, a Navy official said Aaron Alexis had received an honorable discharge in 2011.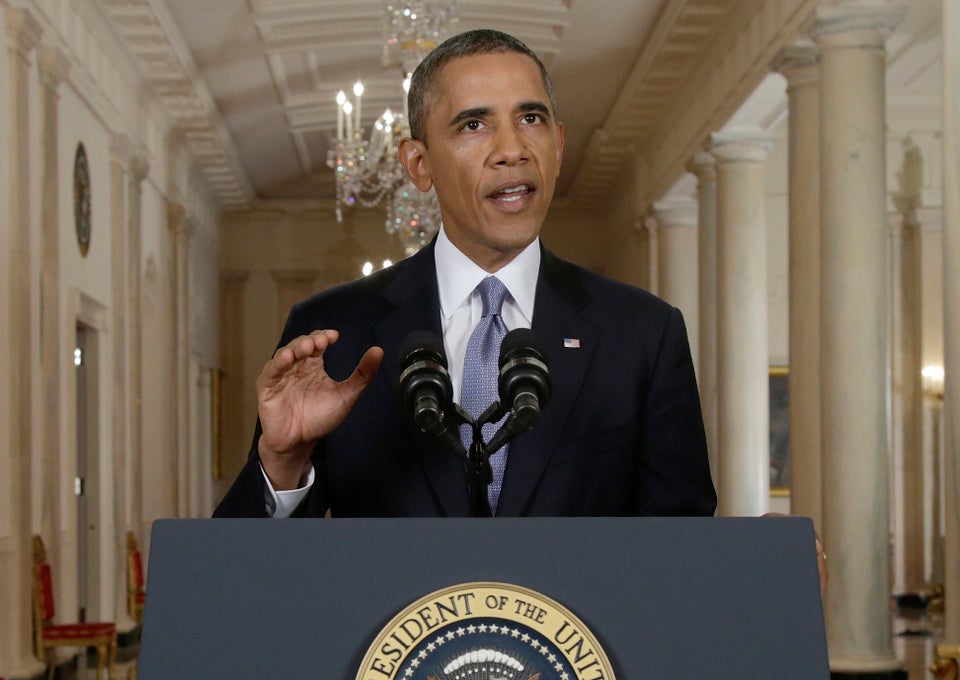 Politicians React To Navy Yard Shooting