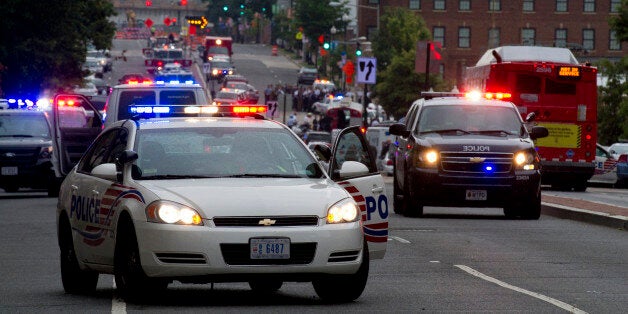 On the morning of Sept. 16, a Navy defense contractor carried out a bloody attack in the heart of the nation's capital, killing 12 civilians and wounding more than a dozen others.
In the ensuing chaos, authorities swept the 41-acre Washington Navy Yard, looking for not one, but three suspects, and tried to account for more than 18,000 people who work on the premises. At the end of the day, they had one suspect: Aaron Alexis, 34. He was killed by security forces at the scene.
The Huffington Post has compiled a timeline from stories, tweets and press releases filed during the pandemonium:
Just before 8:15 a.m., Alexis carried a shotgun into Building 197, the headquarters for Naval Sea Systems Command, which hires contractors to build and maintain ships and submarines. Alexis reportedly had security clearance to enter the building through his employer, Hewlett-Packard.
Alexis made his way to an overlook and started shooting down at victims, CNN reports.
At some point, he may have picked up a handgun after the shooting began, the FBI reported on Tuesday.
Between 8:15 and 8:20 a.m., police started receiving calls about gunfire.
Within two or three minutes, Metropolitan Police officers were on the scene, Police Chief Cathy Lanier said during a press conference. They identified Alexis as a suspect immediately, and started engaging him.
Several victims had already been identified, including a wounded police officer and Navy Yard security officer.
At about 8:35 a.m., police identified two other men, one carrying a handgun and the other carrying a rifle, who they thought might be a second and third shooter, according to the Orlando Sentinel. They continued to look for the two other suspects for several hours. Authorities now believe that Alexis was the sole person responsible for the attack.
Police exchanged gunfire with Alexis in a battle that lasted more than 30 minutes.
After 9 a.m., the gunfire started to die down. A helicopter reportedly brought a sniper to an adjacent building and appeared to lift victims and carry them away.
9:30 a.m.: Ambulances began taking more victims to area hospitals. The Navy Yard campus was still on lockdown.
10:04 a.m.: The Navy confirmed via Twitter that there were "reports of fatalities." Meanwhile, the Federal Aviation Administration lifted a brief ban on departures from Reagan National Airport
President Obama was briefed several times by counterterrorism officials after 10 a.m.
10:55 a.m.: SWAT teams began helping survivors out of Building 197 and surrounding buildings.
11:30 a.m.: Police reported that the gunman was dead.
Just before the announcement, false reports surfaced that there were "two shooters down," CNN reported at the time.
11:50 a.m.: Using fingerprints and a picture ID, police identified the deceased suspect as Alexis. That information wouldn't be officially released until after 3 p.m.
2 p.m.: Washington Mayor Vincent Gray said 12 people were killed; that number grew to 13, counting Alexis.
10 p.m.: Police Chief Cathy Lanier said that Alexis is "the single and sole person responsible" for the shooting.
After 10:15 p.m., the names of 7 of 12 victims in the case were confirmed by police. Those names can be viewed here.
Editor's Note: At a press conference Tuesday, an FBI representative clarified that Alexis had a shotgun when he entered Building 197. That contradicts earlier reports that he entered with three weapons.
Related
Before You Go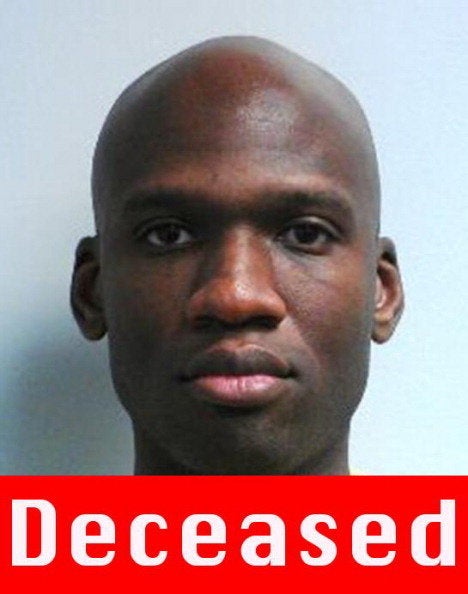 Navy Yard Shooting
Popular in the Community