"Glee" star Heather Morris is offering to "help in any way" in the ongoing search to find Naya Rivera, who disappeared five days ago during a lake trip with her young son.
Morris contacted the Ventura County Sheriff's Office amid the ongoing recovery efforts to locate Rivera, who authorities said is presumed dead after a "tragic accident."
"My name is Heather Morris. I'm Naya's close friend and co-worker, and I'm trying to conduct an on-foot search and rescue mission along with a small group of friends at Lake Piru," Morris wrote on Twitter Saturday in response to a tweet from authorities about the search operation "winding down" for the night.
"I understand your team is doing EVERYTHING in their power, but we are feeling helpless, powerless and want to help in any way," she said. "I have left a message with the department of Rescue and Air today, and I will call again tomorrow. Thank you."
Searchers are combing Lake Piru, where Rivera went missing Wednesday afternoon after she rented a boat and went for an outing with her 4-year-old son, Josey. When the two didn't return to shore, employees of the boat stand found Josey alone in the boat with his lifejacket on hours later.
Morris and Rivera starred together on the Fox musical comedy for years as cheerleaders Brittany Pierce and Santana Lopez, who became a fan-favorite couple over the series' six-season run.
The two have stayed close since the show wrapped in 2015, bonding over the experience of raising young sons and frequently showing support for each other on social media. Last year, Morris and Rivera reunited with their fellow "Glee" alums Jenna Ushkowitz and Kevin McHale on a trivia podcast to reflect on their favorite moments from the series.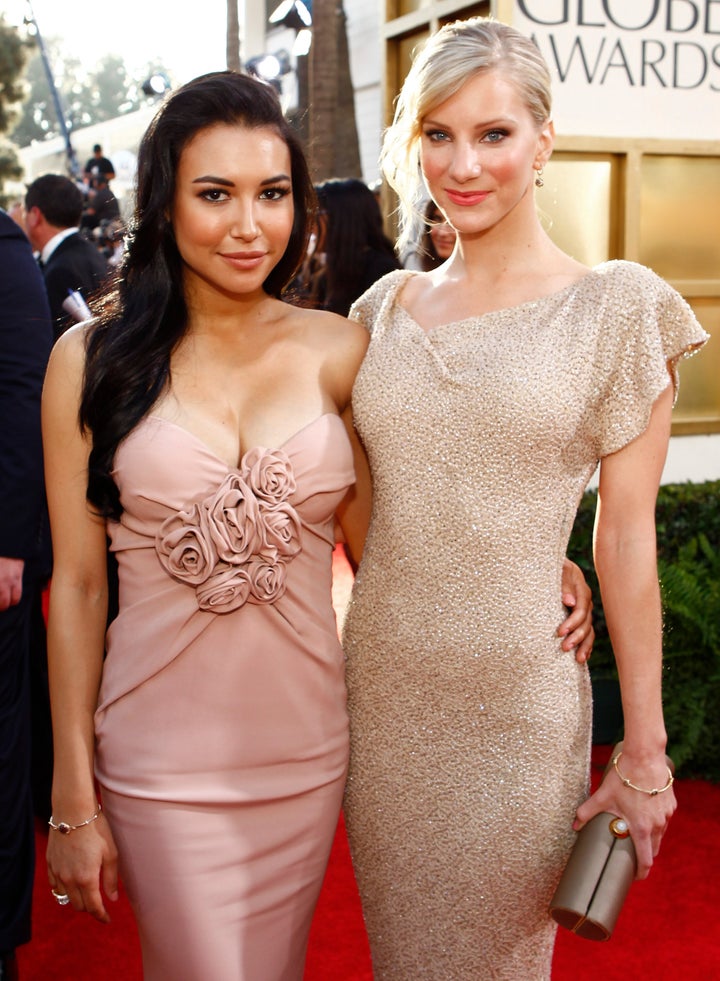 On Thursday, Morris said she is refusing to give up on the recovery efforts, expressing hope for Rivera's safe return.
"It's so hard to wrap your head around something unknown," Morris told E! News in a statement. "I'm holding on to hope that the rescuers will bring Naya home in a swift and speedy recovery. I know she would remind me in moments like this that God has a plan for everything, and although we may not know that that plan is, we need to keep our chin up and stay strong."
Rivera's other "Glee" co-stars have also spoken out in recent days, rallying their followers to pray that she's found alive.
"Love and hug on the people you can, while you can. I love you. Everyone, please send out your prayers," Chord Overstreet wrote on Twitter after the news broke. Meanwhile, Harry Shum Jr. tweeted, "Praying."
Demi Lovato, who appeared in a handful of episodes as Rivera's love interest, tweeted on Thursday evening, "I don't tweet often but sometimes my tweets come true so, together let's manifest on twitter that Naya will be found safe and sound!! Come on y'all! Let's put this energy out there: they will find her healthy and alive!!"
Authorities did not publicly respond to Morris' message, but they have been sharing updates regularly about the search for Rivera.
Several of Rivera's family members are on-site at the California lake, joining about 100 people from several agencies — including divers with underwater sonar and robots — who are trying to find Rivera, a sheriff's spokesperson confirmed Saturday.
"Unfortunately, they did not locate Naya Rivera. They are still searching," sheriff's Capt. Eric Buschow said Friday in a news conference. He added: "We don't know if she's going to be found five minutes from now or five days from now."
Popular in the Community