After five years of work and walking nearly 1,000 miles through the driest desert in the world, a British archaeologist believes he's solved one part of the mystery of Peru's Nazca Lines.
The ancient lines, known as "geoglyphs," crisscross Peru's Nazca desert, forming countless shapes that may date back to 500 B.C. In one particular region, researcher Clive Ruggles, of the University of Leicester's School of Archaeology and Ancient History, says he's identified a labyrinth.
Unlike many of the more famous animal-shaped Nazca Lines formations, Ruggles notes the labyrinth is barely discernible from the air. Indeed, writes Ruggles on his website, "it was not meant to be 'seen' from outside at all, but rather to be experienced from within. It was meant to be walked. This leads on to the question of by whom, and in what circumstances."
PHOTO of the labyrinth, with spiral passageway visible at bottom left: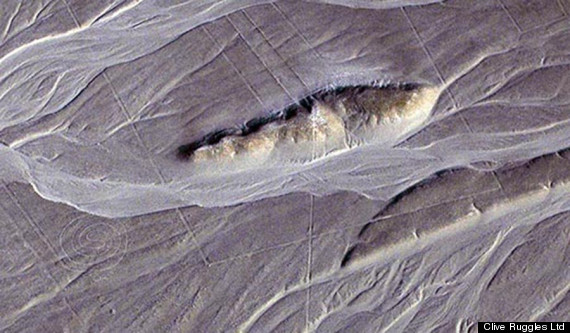 He speculates the labyrinth's construction occurred in the middle of he 800-year-long "Nazca period," around A.D. 500.
Many of the Nazca lines are miles long and perfectly straight:


Support HuffPost
The Stakes Have Never Been Higher
Related
Before You Go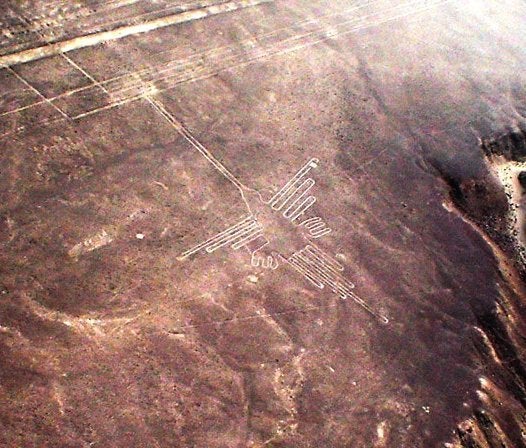 Peru's Nazca Lines
Popular in the Community