Rumor has it, a Nazi train loaded with looted gems and treasure vanished en-route to Berlin in southwestern Poland at the end of the Second World War, though many experts dispute its existence. In the midst of international speculation and intrigue, two explorers are literally digging their way to the truth.
Piotr Koper of Poland and Andreas Richter of Germany believe the mysterious train was hidden from the Soviet Red Army in a secret tunnel constructed by Nazis near the Polish city of Walbrzych. Soil anomalies detected in the area with radar equipment last year indicate its presence, they claim.
Geological experts from Krakow's AGH University of Science and Technology found no evidence of the train when searching with magnetic equipment, the Associated Press reports, but their findings did conclude that there may in fact be a tunnel located at the site of Koper and Richter's privately-funded excavation.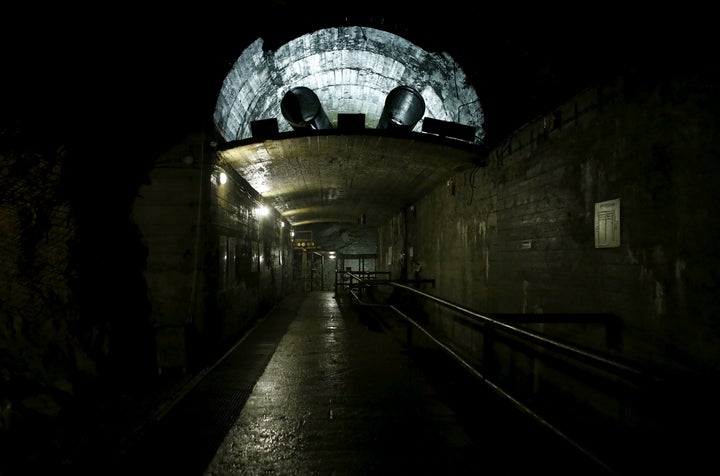 The pair began the treasure hunt on Tuesday with a team of researchers and volunteers, despite warnings that it could be a pointless mission. 
"There may be a tunnel. There is no train," said Prof. Janusz Madej of the university in Krakow, who was involved in the study.
In contrast to Madej's assertion, search committee spokesperson Andrzej Gaik said Tuesday that if the tunnel exists, "there should be a train there."
"The train is not a needle in the haystack; if there is one, we will find it," he added. "It's so exciting and we count on success."
Koper and Richter believe the dig will take less than two weeks, meaning an end to the decades-long mystery could be in sight.
REAL LIFE. REAL NEWS. REAL VOICES.
Help us tell more of the stories that matter from voices that too often remain unheard.