"Nothing good ever comes from anger. Any goodwill gesture in my book will win over anger any time."
Former SS Sgt. Oskar Groening is being tried in Germany as an accessory to the murder of at least 300,000 Jews at Auschwitz. Groening, now 93, admits he kept watch as thousands were led to the gas chambers at the concentration camp.
Kor, who was subjected to horrific medical experiments at Auschwitz, testified last week at Groening's trial. On Friday, she approached the former SS guard in court. Kor wrote in an op-ed for The Times of London that she wanted to "thank him for having some human decency in accepting responsibility for what he has done."
Groening's reaction, however, took Kor -- and everyone in the courtroom -- by surprise.
He kissed Kor on the cheek and embraced her.
"I was a little bit astonished," said Kor, who according to the Times of Israel traveled from Indiana to Germany for the trial. "It was not planned. This is what you see when you see two human beings interact. He likes me, how about that? I am going back to the U.S. with a kiss on my cheek from a former Nazi."'
"I know many people will criticize me for this photo, but so be it," she wrote. "It was two human beings 70 years after it happened. For the life of me I will never understand why anger is preferable to a goodwill gesture."
Kor said that she still holds Groening accountable for his actions during the Holocaust.
"He was a small screw in a big killing machine, and the machine cannot function without the small screws," Kor wrote. However, Kor added that she forgives the man, and believes that there may be value in bringing "the victims" and "the perpetrators" together to "face the truth, try to heal and work together to prevent it from ever happening again."
At the first day of his trial last week, Groening acknowledged sharing the "moral guilt" of the murders.
"I ask for forgiveness. I share morally in the guilt but whether I am guilty under criminal law, you will have to decide," he told the court, per the BBC.
If found guilty, Groening could face three to 15 years in prison.
Groening is known for being one of the few Nazis who has spoken publicly about his role in the genocide. He has said previously that he chose to speak out in the hopes of silencing Holocaust deniers.
Support HuffPost
The Stakes Have Never Been Higher
Related
Before You Go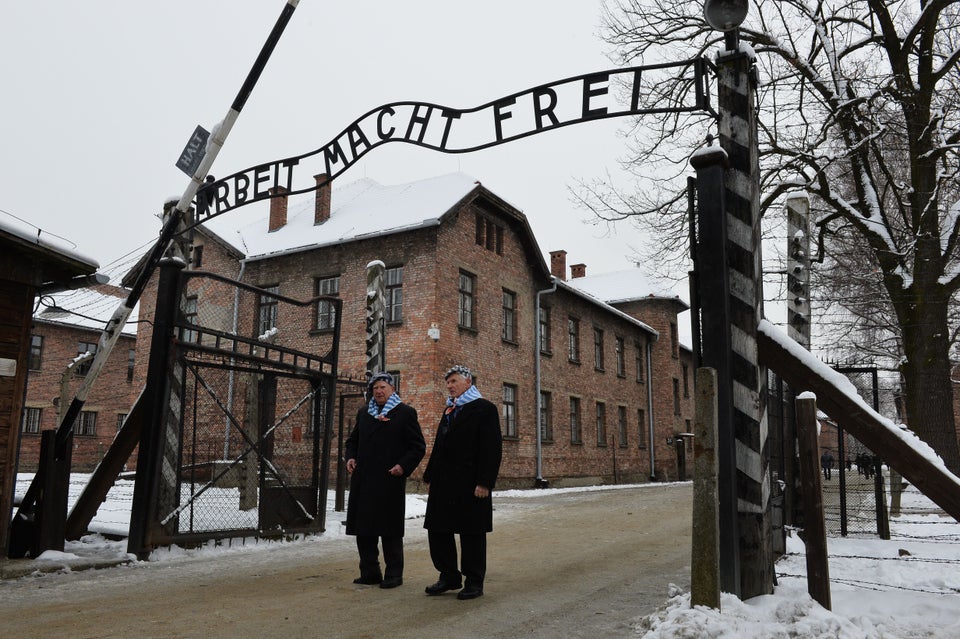 Auschwitz 70 years on
Popular in the Community