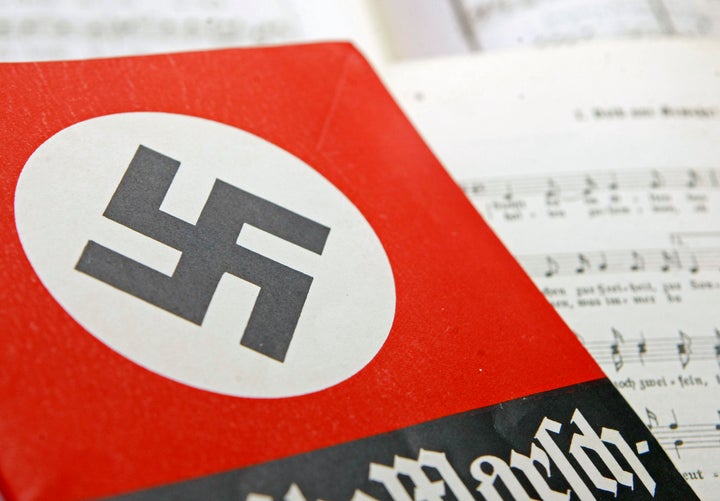 The American Nazi Party attempted to make a foray into Washington's halls of power this week, registering their first lobbyist as a liaison to U.S. lawmakers.
Asked by U.S. News and World Report if he thought an avowed Nazi would actually be able to secure meetings with politicians, Bowles responded with confidence:
"I don't see why not," he says, adding that he knows lobbyists rely on their credibility. "Of course I won't approach anybody in Congress unless it's a very interesting issue or law," he promises. "I'm going to be very careful about the issues I choose for this."
While Bowles seems self-assured, Business Insider flags a 2008 interview with WikiNews that may make some congresspeople think twice before sitting down with him.
In the interview, Bowles says he once ran as a Baltimore City convention delegate to the Republican Party Convention in 1984 and explains his 2008 presidential platform:
I am running as "The White People's Candidate" for President of the USA in 2008 because I believe that America has changed for the worse because the once-dominate White European-American is being reduced to second-class citizen status and losing political power. Much of the present American Southwest is reverting to a Spanish speaking Mexican culture, with Puerto Ricans breeding faster than Blacks in New York City, and Cuban refugees still crowding into Florida it is possible that North America may soon look like South America. White Americans need to start voting as a bloc and not as individuals if they are to have an effective voice in government or America will turn into a third world country.
Popular in the Community