Jello Biafra, the punk legend formerly of the Dead Kennedys, has given one of his former band's most famous songs a modern update for President Donald Trump.
Performing with Dead Cross in Berkeley, California, on Wednesday night, Biafra turned the 1981 anthem "Nazi Punks Fuck Off" into "Nazi Trumps Fuck Off."
"Now, more than ever: Nazi Trumps fuck off!" he said as he introduced the song.
As the song concluded, he offered another update ― this time not to one of his songs but to Trump's campaign slogan.
"Make America smart again," he said. "Please!"
The band also showed off their matching "Nazi Trump" T-shirts:
Before You Go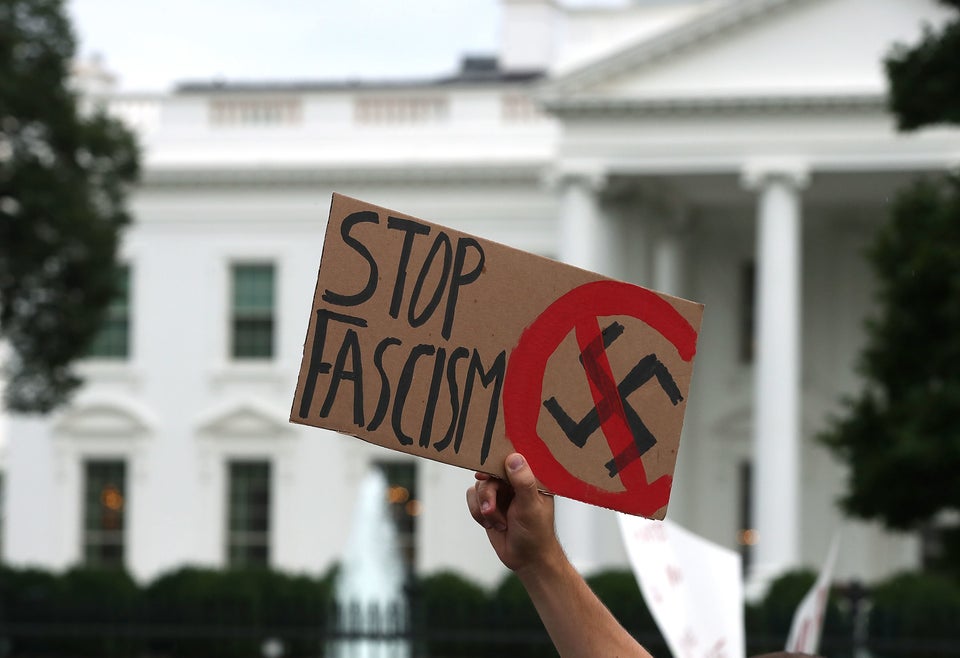 Anti-Hate Protests Against Trump
Popular in the Community