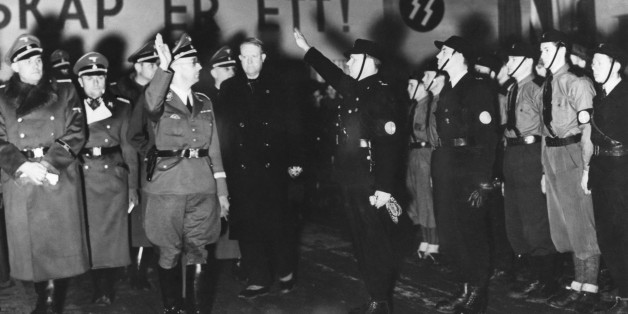 A former history teacher hopes to use ground-penetrating radar to uncover a network of Nazi tunnels believed to be beneath Oslo's city streets.
Øyvind Skarlund was once the head of history at Oslo's Handelsgymnasium, a public high school in the Norwegian capital, according to The Local. The school, a former headquarters for Nazi military leaders during World War II, has a Nazi bunker in its cellar which is now a memorial to the German occupation.
It was this introduction to underground Nazi construction that piqued Skarlund's interest in the possibility of exploring Oslo's reputed tunnel network.

"The plan is to investigate if the tunnels really are there. That's the first thing," Skarlund told The Local. "I've seen the plans for the tunnels from the war years, and I've also seen the plans for the bunker, and it seems likely that there is a second bunker underneath the one we have."
Norway was invaded and almost immediately claimed by Adolf Hitler on April 9, 1940. Working through a sympathetic puppet regime, Nazis occupied the country until May of 1945.
Enthusiastic bunker builders, the Nazis constructed multiple underground hiding places in Oslo during the occupation, local news site Osloby writes. The bunker built under the Handelsgymnasium was constructed in 1941 and used by German military leaders until the Nazis were forced from the country four years later.
While Skarlund said he has been interested in the idea of secret Oslo tunnels for some time, only recently was he able to raise enough money to make exploration by radar possible, reports The Local. Experts from the University of Tromsø have also joined the project.

Scattered across what was once Nazi-occupied Europe, other tunnels have been explored by treasure hunters seeking rumored caches of Nazi gold. Some of the underground passageways have proved problematic in regions like Guernsey, one of the Channel Islands, which are located off the French coast. The tunnels, which were built by slave labor, are now causing structural issues for Guernsey's above-ground buildings, according to The Associated Press.
BEFORE YOU GO