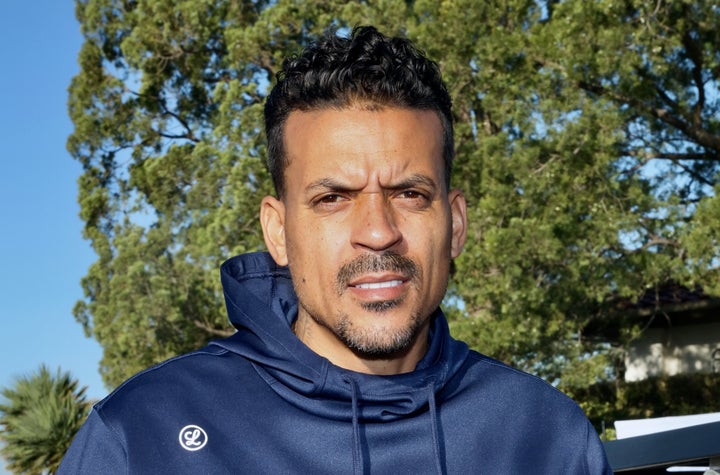 NBA champion Matt Barnes got into an altercation with his fiancée's ex-husband after months of purported hostility.
In a video released Wednesday by TMZ Sports, the onetime Golden State Warriors player appears to spit on a man's face as bystanders attempt to pull them apart during an intense exchange.
The incident happened outside of Levi's Stadium on Sunday during an NFL game between the San Francisco 49ers and the Dallas Cowboys.
The man Barnes seems to have spit on was later identified as former NFL player David Patterson Jr., per TMZ.
Barnes got engaged to model Anansa Sims in December. Sims, the daughter of model Beverly Johnson, was previously married to Patterson and shares three children with him.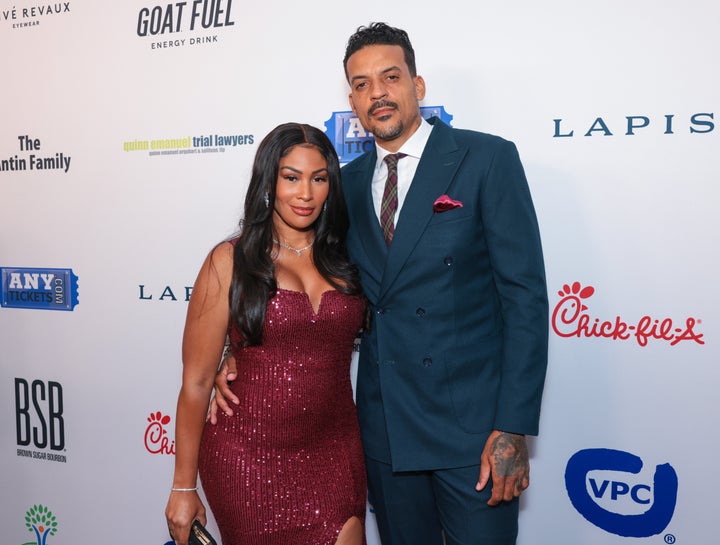 In court documents obtained by TMZ Sports, Barnes said that Patterson was the aggressor.
Barnes alleged that Patterson "hunted me down and aggressively confronted me." He also stated that Patterson was screaming Barnes' "full name repeatedly," which caused the crowd to go "into a frenzy."
Barnes said that their confrontation quickly escalated and that he was forced to eventually push Patterson off of him. "Out of frustration with him seeking me out and his unrelenting repeated harassment I spit in his direction in disgust," he added.
Barnes alleged that Patterson has been targeting him for months "through numerous text messages and direct messages on social media" and that he was "threatening to shoot me with his 'Glock' (a type of gun)," per The Blast, which also obtained Barnes' court documents.
Barnes stated that Sims has her own restraining order against Patterson "for her protection and the protection of their three minor children," according to The Blast.
"I believe David is jealous of my relationship with his ex-wife, angry about his custodial situation, and targets me for harassment as a result," he added.
Then, on Friday, Patterson filed a lawsuit against Barnes, TMZ reported.
In court documents obtained by the outlet, Patterson said that he had no idea Barnes would be at the NFL game and that Barnes came up to him unprovoked and spat in his face. He's suing for battery, assault and intentional infliction of emotional distress.
Patterson alleged that Barnes has in fact been harassing him, purportedly calling the former NFL player a "bitch," "clown," "fat f***" and more, according to the outlet.
Related
Popular in the Community