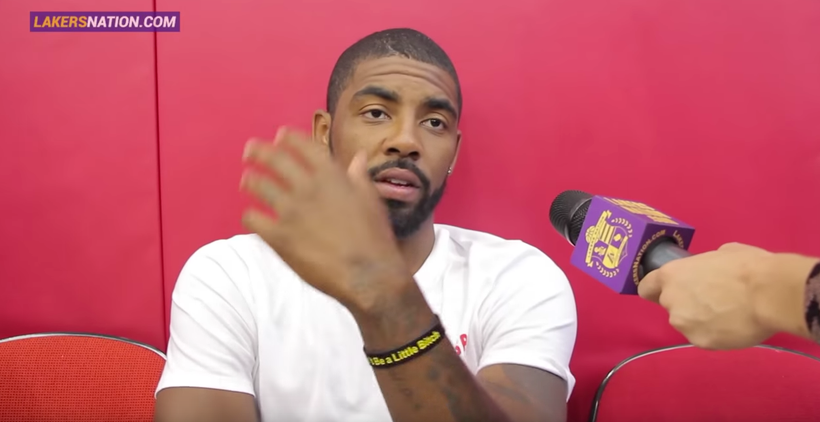 Some people can be put off by the motto I sell on one of my wristbands. Bitch is defined as, "a difficult or unpleasant situation or thing; or [to] express displeasure; grumble." Synonyms are to complain or whine. I'm not talking about women or dogs. I'm talking about whiners, babies, complainers and people bitching about every little thing that doesn't go right in their lives. I don't even like it when I do it. Call them out! Tell them enough and become Bitch Intolerant.
NBA star Kyrie Irving has been wearing my, "Don't Be A Little Bitch" wristband which also says, "Champions Dominate" on the back, in practice for Team USA as they prepare for the Olympics in Rio. I'm getting the wristband to the entire US team to wear as they make their run for gold.
It's time to get your wristband— take the same energy you use to bitch, moan, grumble, complain, whine, and grumble and put that into producing something. You will not get rich whining, you'll never become a millionaire grumbling, and you will not have massive success in your life until you decide to stop being a little bitch.
Calling all HuffPost superfans!
Sign up for membership to become a founding member and help shape HuffPost's next chapter
This post was published on the now-closed HuffPost Contributor platform. Contributors control their own work and posted freely to our site. If you need to flag this entry as abusive,
send us an email
.