 Barring any major surprises, Anthony Davis will be pulling on a garish New Orleans Hornets cap as the No. 1 overall pick in the 2012 NBA Draft. The man with the most famous unibrow in sports has been the presumptive No. 1 pick since he declared his intentions to leave Kentucky after just one season.
While the Hornets would love for Davis to be the next Garnett, Duncan or Ewing they'd quite likely settle for the next Camby. What they can't afford is for Davis to eventually find himself named alongside players like Kwame Brown and Michael Olowokandi as one of the more memorable busts in NBA Draft history.
With Davis considered the only "sure thing" that the 2012 edition of the draft has to offer, the bust potential picks up as early the No. 2 pick. If the Charlotte Bobcats don't trade the pick, ESPN's Chad Ford sees them tapping Davis' teenaged teammate Michael Kidd-Gilchrist. Another pair of teenagers, Bradley Beal out of Florida and Andre Drummond from UConn, have also been touted as potential No. 2 picks. Davis included, the risks of drafting someone so young are well known. How will these young men mature on and off the court? Of course, a relative veteran (three seasons at Kansas) like Thomas Robinson, who has also been suggested in the second spot, is no sure thing either.
The No. 2 selection has produced some of the more infamous bust picks of the lottery era, with Darko Milicic and Sam Bowie both hearing their names called before guys with last names like Jordan and first names Carmelo and Dwyane. There are also a few folks in Atlanta lamenting selection of Marvin Williams with the second pick in 2005 while a pair of point guards named Deron Williams and Chris Paul were waiting to pull on an ugly cap.
Sometimes a bust is a player like Frederic Weis (picked No. 15 by the Knicks in 1999 with native son Ron Artest on the board) who does absolutely zilch in the NBA. But other times a serviceable player (Williams, Bowie) is forever a bust because of the players that could have been take in that spot.
Will anyone from the 2012 NBA Draft land themselves on future versions of this BUST list?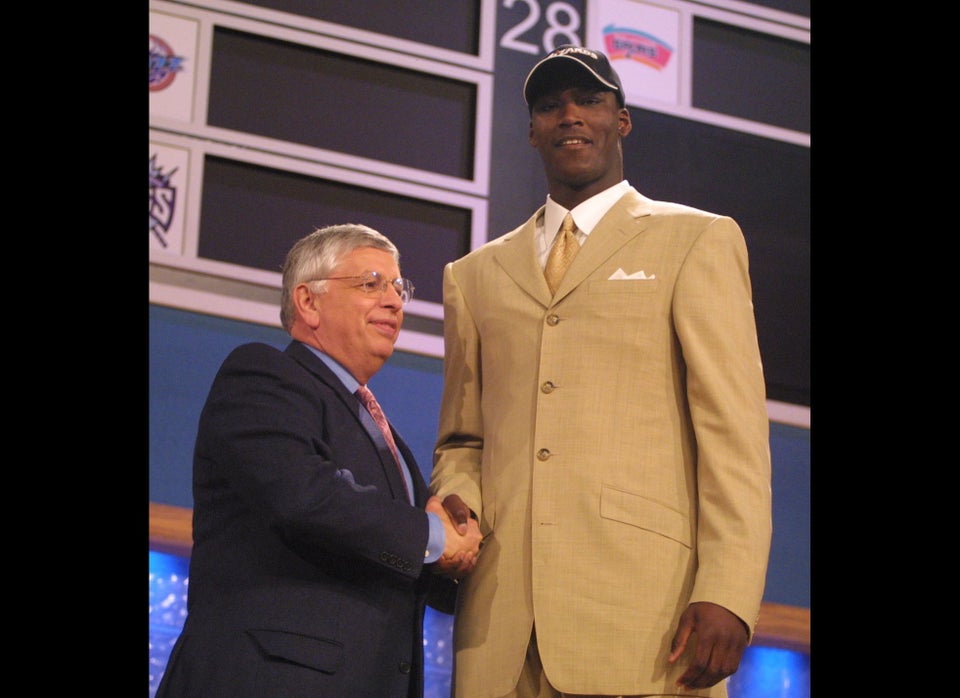 NBA Draft Busts
Popular in the Community