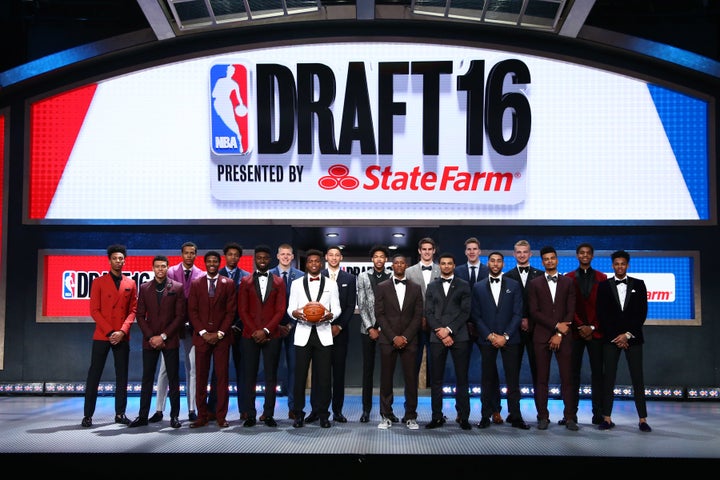 Draft grades might be impossible to navigate. After all, isn't a draft determined three or four years down the road? That's why we have our winners and losers from the 2016 NBA Draft. It's hardly foolproof, but we've been fairly accurate in the past.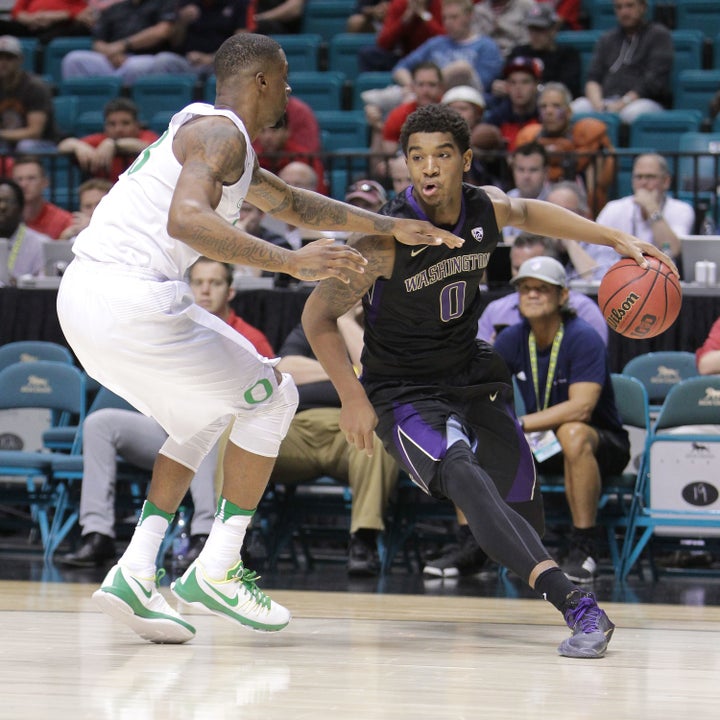 The Suns and their incredible cap flexibility entered draft night with three picks. They made a huge splash by nabbing 7-foot-1 Croatian product Dragan Bender, only to then make a deal with Sacramento to acquire fellow 18-year-old Washington freshman Marquese Chriss. Both of these prospects are oozing with potential: Bender is a natural four man -- a fluid pick-and-pop man who can run -- while Chriss, at 6-foot-10, can become a two-way three because of his elite athleticism. Recently extended head coach Earl Watson has told HuffPost that he wants to run and he wants flexible players. Bender and Chriss fit perfectly.
Derrick Rose is gone, and now Gar Forman -- who says the Bulls are retooling -- pairs All-Star Jimmy Butler on the perimeter with do-everything wing Denzel Valentine. Valentine improved dramatically throughout his brilliant four-year career in East Lansing, coming in as a complete non-shooter only to shoot over 44 percent from 3 as a senior. He is a splendid playmaker (7.8 assists) and thinker of the game who can play both on and off the ball. The knee concerns appear valid, but he's worth the risk at 14, particularly given his vastly underrated defense.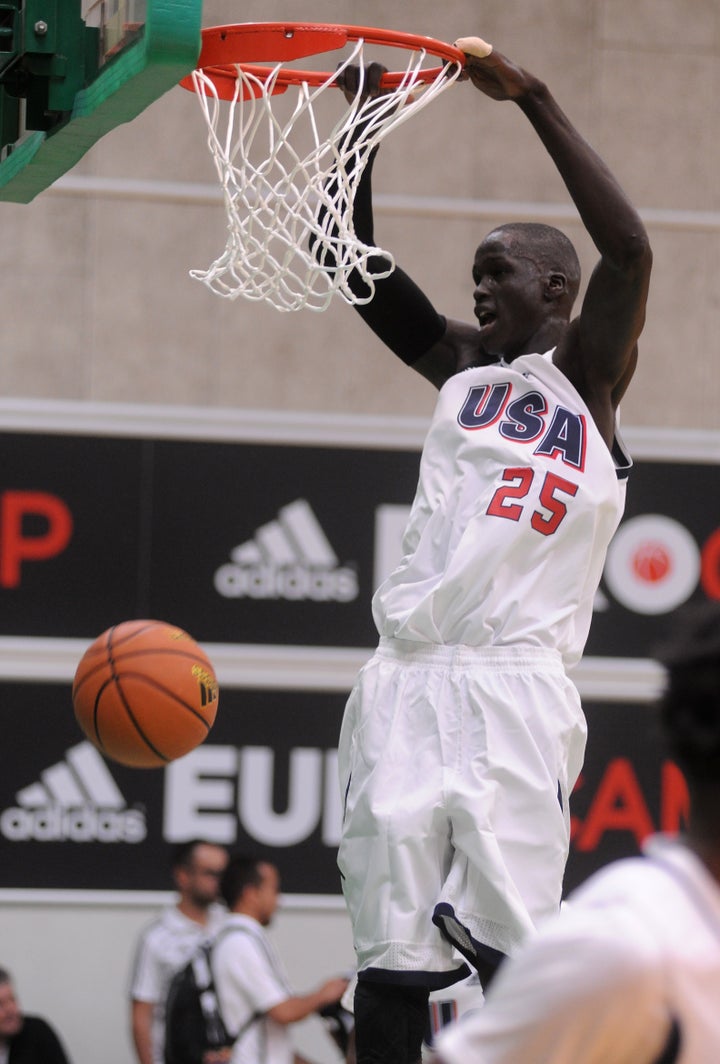 Reports surfaced on draft day that Maker -- thought to be 19 years old -- might actually be 22. Then, rumors swirl that the 7-foot wing could slide into the second round.
But the Bucks nabbed Maker at 10, an infinitely intriguing prospect who's as green as he is talented. He will be paired next to Giannis Antetokounmpo and a Bucks team that has four guys with 7-foot-plus wingspans. 
Whether the Thunder can lock up Kevin Durant remains to be seen, but general manager Sam Presti -- by trading Serge Ibaka to Orlando -- gets a rapidly developing two-way wing in Victor OIadipo while also acquiring 20-year-old Gonzaga big man Domantas Sabonis. Sabonis will already bang more and create more position than Ibaka ever has. In fact, the son of NBA Hall of Famer Arvydas, Domantas was tied for fifth nationally by collecting 23 double-doubles last season. 
Kris Dunn -- the reigning two-time Big East Player and Defensive Player of the Year -- goes to a head coach in Tom Thibodeau, who values defense perhaps more than anyone. Dunn, who recently caught up with The Huffington Post, can start immediately. Now all of a sudden, the dormant Wolves have a trio of potentially dominant defenders in Dunn, Andrew Wiggins and Karl-Anthony Towns, the league's previous two Rookie of the Year selections. Better yet, Wiggins, at 21, is the oldest. Plus, the pick-and-roll combo of Dunn and Towns could become lethal. This Wolves roster is overflooded with young talent.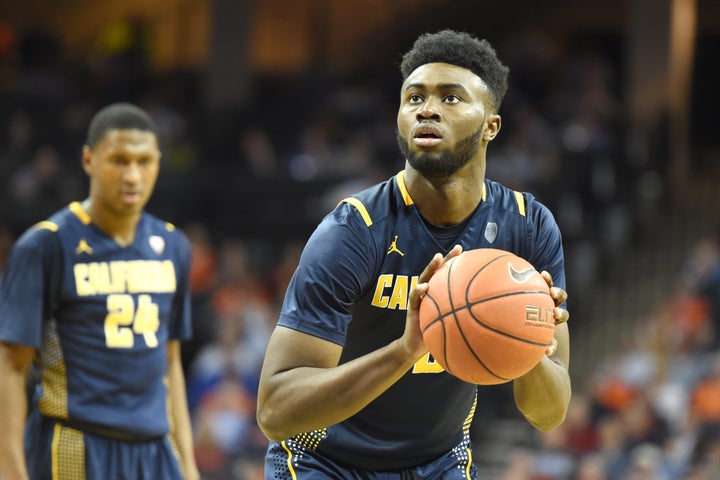 Jaylen Brown is a super talent and taking him at 3 isn't crazy. He can guard three spots and will always rebound from the guard spot. It's just that Buddy Hield was the ideal fit here -- a knockdown 3-point shooter who can space the floor with ease next to All-Star triggerman Isaiah Thomas. The real mistake by Danny Ainge -- who will have about $35 million in cap -- is 20-year-old French national Guerschon Yabusele, who has been labeled by many scouts as lazy and green. He's undersized at 6-foot-8 and the Celtics have had issues with Jared Sullinger, another undersized four.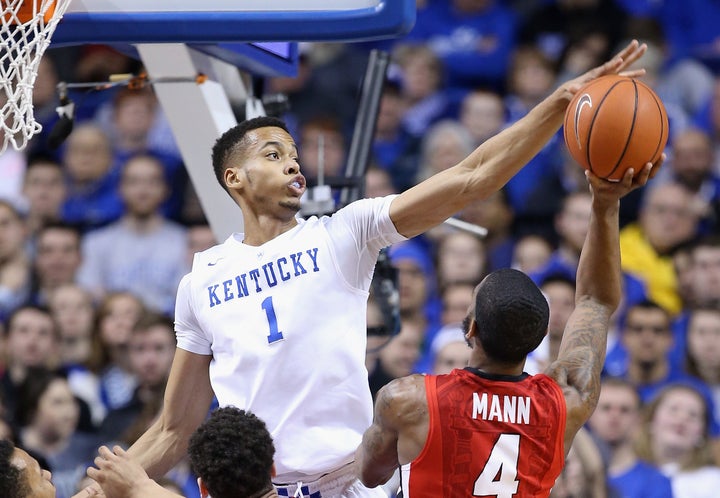 Skal Labissiere, Cheick Diallo, Diamond Stone and Deyonta Davis were all blue chip recruits. None of them lived up to the hype. And now none of them went as high as they all would have hoped. For Labissiere -- the only one of the quartet to go in the first round -- it's about the lack of physicality and overall production. For Diallo, it's about him being a total project. For Stone, it's about the inability to shoot it, along with character concerns.
And for Davis it comes down to the motor, or lack thereof. It would have behooved all three to return for their sophomore campaigns. 
Another wasted draft night for Sacramento, which took enigmatic Syracuse freshman Malachi Richardson, a scoring wing whose meteoric rise up draft boards occurred during a magical March Madness run. Richardson isn't a great athlete and shot just 39 percent from two. In other words, he has some shades of failed shooting guard experiment Ben McLemore -- a previously overdrafted collegiate freshmen. This is not a good thing. Oh, and don't forget about trading down to select 7-foot-2 Greek center Georgios Papagiannis and then 7-foot Kentucky product Skal Labissiere, despite a roster already featuring DeMarcus Cousins, Kosta Koufos and Willie Cauley-Stein.
In the words of Mr. Cousins...
Go here to read about the five safest draft prospects and here to read about the five riskiest. And here for our Q&A with Brandon Ingram -- drafted second overall -- as well as here for our in-depth interview with Kris Dunn, drafted fifth.
Calling all HuffPost superfans!
Sign up for membership to become a founding member and help shape HuffPost's next chapter