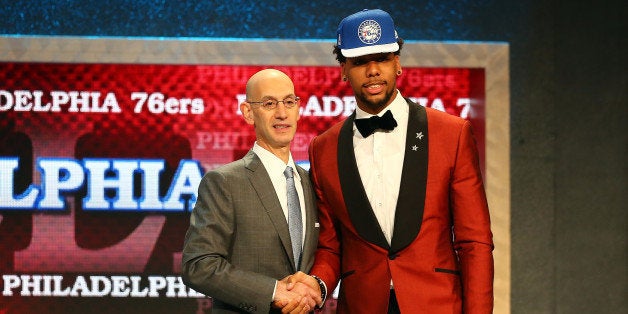 While we won't really know who won Thursday's draft for at least a few seasons, it remains an annual tradition to break down each team's decision-making on the clock. In recent years, with the influx of free agency every summer, it's become clear that the draft has lost some of its relevance. If you hit it big, that's great, but if not, you can still build a successful roster in July. Still, the significance of a quality draft -- or, in the case of the world champions, quality drafts -- remains too great to ignore. Golden State nabbed league MVP Stephen Curry in 2009, then selected All-Star Klay Thompson in 2011. In 2012, we saw the Warriors draft Festus Ezili and Harrison Barnes, along with First-Team All-NBA Defender Draymond Green, in the second round.
The 2015 class, as we've highlighted, features perhaps the best assortment of incoming talent since the LeBron-Carmelo-Bosh-Wade draft of 2003. It also saw a record 13 freshmen drafted in the first round. Knowing all too well the value of a draft-night steal or the damage of a bust, let's make a very, very early assessment of the winners and losers of 2015. For what it's worth, I do have a pretty good record about this stuff.
We'll look back at Thursday night as the moment the T-Wolves altered the tenor of their entire organization. Just by himself, top pick Karl-Anthony Towns -- whom HuffPost caught up with before the draft -- would have turned Thursday into a major victory for the team, but when they went out and got Tyus Jones from Cleveland, it was the icing on the cake. We know plenty about Towns, but Jones, who won a state title as a prep in his home state of Minnesota, is a winning lead guard whose lack of size at 6-foot-1 shouldn't be a concern. The heartbeat of Duke's national champion team, Jones averaged nearly 6 assists per game and fewer than 2 turnovers. Ricky Rubio makes well over $12 million, but he's also the worst-shooting starting point guard in basketball. Jones provides insurance, and as we saw with Jahlil Okafor, he thrives in the two-man game. He will help with Towns' offensive development from day one.
I've described Sam Hinkie's "master plan" as genius, but with all due respect, having Jahlil Okafor fall into his lap at 3 is just good luck. Forget about Okafor's defensive deficiencies. How many 19-year-olds could come into the NBA as a rookie and average 20 points and 4 assists? That's Okafor, who, aside from having several go-to post moves, is a sensational -- and willing -- passer who will likely be an All-Star for the next decade-plus.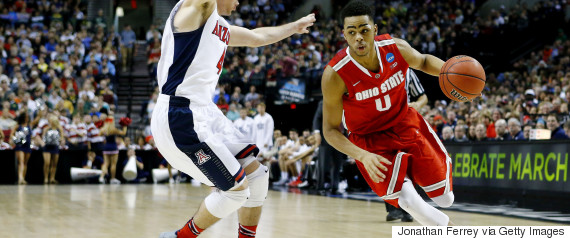 Okafor would have been an excellent pick, but so is Ohio State's D'Angelo Russell, who led all freshmen in scoring during his lone season in Columbus. Russell won't back down from the Steph Currys and Russell Westbrooks of the West, and while he's not necessarily a great athlete, his prodigious court vision and passing ability, not to mention his great size, give the Lakers their All-Star triggerman of the future. Keep in mind that the franchise is linked to both Kevin Love and LaMarcus Aldridge, either of whom would presumably love to play with a guy like Russell.
Towns and Okafor -- two freshmen big men, each one poised to become a franchise cornerstone -- went first and third. But that was just the beginning. Latvia's Kristaps Porzingis, also 19 years old, went fourth to New York. Here's how I put it on Thursday:
Sacramento is taking a gamble on Willie Cauley-Stein, in the hopes that the former Wildcat can become Tyson Chandler 2.0. All in all, a combined six power forwards and centers were taken in the lottery. We saw in the NBA Finals that the league has shifted away from playing through the low post. The 2015 draft class, however, shows us that the big boys still matter.
The 6-foot-5 Emmanuel Mudiay comes to a team in desperate need of a lead guard, assuming Ty Lawson is dealt. Mudiay can learn on the job, which is typically a plus for a lead guard, and in time, he should become the face of the franchise. Denver wants to run, and it gets a natural attacker in Mudiay, who excels in the open floor. Moreover, the Western Conference is littered with elite young guards -- think Russell Westbrook, James Harden, Damian Lillard and Stephen Curry. Mudiay, at 19 years old, has the tools to join that list in time.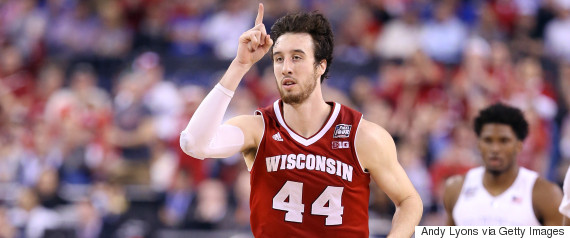 Last year, the Hornets ranked last in the league in 3-point shooting and 28th in overall offense. They've missed the playoffs nine out of 11 seasons since returning to Charlotte. But Wooden Award winner Frank Kaminsky, taken ninth overall, is the rare 7-footer who can really spread you out as well as score in the block. His superb footwork and passing ability are huge pluses for a team that would love to play through both him and Al Jefferson. This is an ideal pick in many ways because it will also aid Kemba Walker's pick-and-roll development.
Coach K has talked about Justise Winslow having similar characteristics and style to Dwyane Wade. Winslow's toughness, winning pedigree and two-way ability could give Miami exactly what it needs following the departure of LeBron James. Ultimately, we're guessing he will guard four positions and then go out and immediately score in the low teens. Winslow, 19, is going to be an All-Star, and the fact that he slipped to the 10th pick works perfectly for a Miami team that wants to get more athletic and dynamic on both sides of the floor. This feels like the steal of the draft.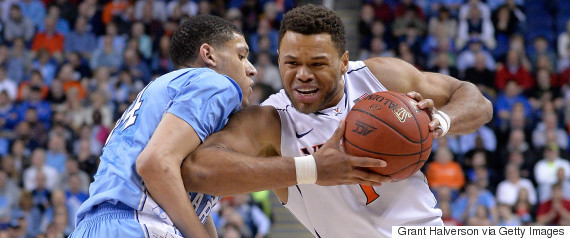 Justin Anderson, the rugged two-way wing from Virginia, was one of my favorite values in the draft. Dallas nabbed him at 21, and they're getting a guy who shot in the mid-40s from 3 while morphing into one of college basketball's premier defenders.
Delon Wright is a poor man's Mudiay. At 6-foot-5 with superb quickness and athleticism, he still wants to pass first. UCLA's Norman Powell, at 46, is just awesome value. He was one of the best athletes throughout the entire predraft process and has shown an increased willingness to get physical guarding the perimeter. Major sleeper potential there. This is good news all around for a Raptors team that ranked 23rd in team defense last year en route to another first-round postseason exit.
Not only is Croatian wing Mario Hezonja the best shooter in the 2015 draft, he's also one of the best all-around athletes. The 6-foot-8 Hezonja will blend nicely alongside Elfrid Payton and even Victor Oladipo, giving rising 7-footer Nikola Vucevic and the Magic a young and dynamic trio of playmakers on the perimeter. Bottom line: This was a team desperate for shooting, and the 20-year-old Hezonja meets that need and then some. Don't sleep on second-rounder Tyler Harvey, either: The lefty led the nation in scoring (23 points per game) last year while taking Eastern Washington to the NCAA Tournament.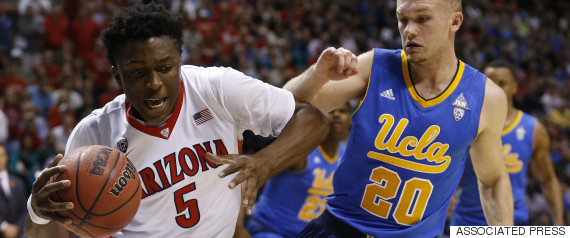 Cardinal sin No. 1? Taking Stanley Johnson over Justise Winslow. How the Pistons can justify that is baffling. Johnson is a stiff wing who doesn't finish especially well at the rim. Despite miles-high expectations during his freshman period in Tucson, he disappeared in the final three games of the tournament, shooting 7-26 from the floor. But hey, at least he's confident. Then, at 38, Detroit took another perimeter player in four-year Villanova shooting guard Darrun Hilliard. At best, Hilliard is a third guard, and with the abundance of talent that was still on the board at that point, he feels like a wasted pick.
The Wizards needed a stretch forward to complement Bradley Beal and John Wall and to allow Otto Porter to bang a little bit more. Instead, they went out and got Kelly Oubre, a wing from Kansas about as thin as a credit card. Oubre is not going to play heavy minutes for at least a couple years, and while I like Aaron White, Washington's second-rounder, I don't see him playing much either.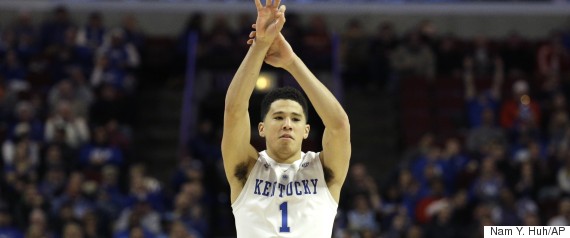 Like Detroit, the Suns were another team that really missed out on a late lottery opportunity. Utah's Delon Wright or UNLV's Rashad Vaughn are both better players with more upside than Devin Booker, whom Phoenix took at 13. Booker can play off of Eric Bledsoe given that he can stick it from anywhere (41 percent 3s as a freshman), but the Kentucky product remains in his infancy stages as a playmaker. To be fair, John Calipari didn't ask him to be one, but with fewer than 2 free throw attempts per game, Booker is more of a spot-up and pull-up guy than anything else.
As if California's state capital didn't have enough problems. Seriously, who knows what's going on behind closed doors. George Karl is impossible to deal with, and you have to think the Kings' drafting Willie Cauley-Stein with the sixth pick was his doing after the DeMarcus Cousins mess. Cauley-Stein is a fine defensive player, but this was one of the deepest drafts we've ever seen. To take him at 6 -- with Mudiay and Winslow still on the board, mind you -- seems like a massive reach for a 29-win team.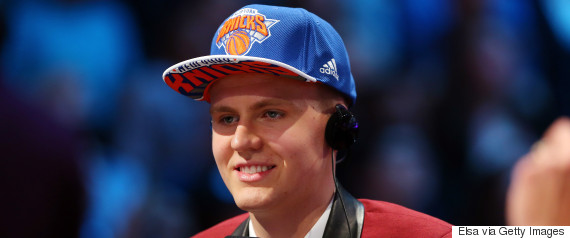 We're not necessarily saying that Kristaps Porzingis won't become a fine player -- an All-Star, even -- but the Knicks need help now. And from everything we hear, Porzingis isn't ready to provide that. This is a franchise that needs to develop a winning culture and overcome the current stench of losing. Wouldn't Winslow help with that? He could have fit in very nicely with Carmelo Anthony, giving Derek Fisher a two-way wing who could actually play in the triangle. Instead, Phil Jackson's Porzinigis pick essentially guarantees that the Knicks won't be competitive for another year or two.
Calling all HuffPost superfans!
Sign up for membership to become a founding member and help shape HuffPost's next chapter