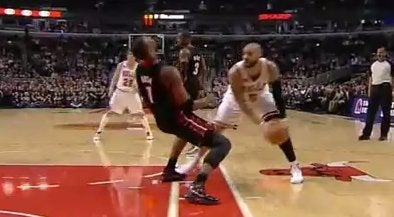 Stern, who referred to flopping as "trickery" and "deceit" during a press conference before the opening game of the 2012 NBA Finals, raised the issue during Monday's meeting and suggested to reporters afterward that egregious cases could be be punished retroactively after review of game film.
The possibility of more stringent punishment for simulation -- as the act of flopping is called in soccer -- comes after a season when the issue was a regular talking, and tweeting, point. Not only are fans tired of it but some analysts besides Van Gundy have even called out certain players. Many of the players themselves have become annoyed with their colleagues' acting. ESPN's True Hoop tracked the "Flop Of The Night" throughout the season and promoted the hashtag #StopTheFlop (click here for their 2012 All-Flop Teams)
So the NBA finally taking action against flopping might please way more than just Van Gundy. Everyone might benefit from getting rid of these egregious flops (except for maybe the Clippers).
REAL LIFE. REAL NEWS. REAL VOICES.
Help us tell more of the stories that matter from voices that too often remain unheard.