This has become even more undeniable with the inflated salary cap ― which will raise to a staggering $108 million for the 2016-17 season. 
The 2016 version of the NBA's "second season" has been a whirlwind of utter madness. Let's take a look at the winners and losers.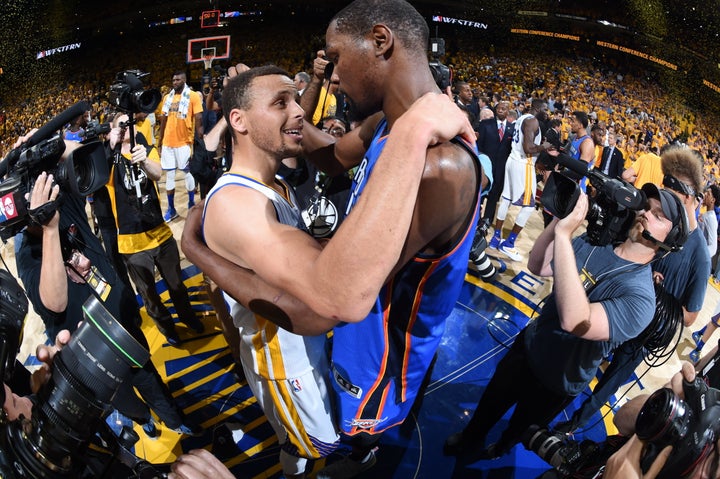 No need to get cute here. Landing a top-three NBA player who at 27 years old is just now entering his prime will make you a winner any year. Kevin Durant shocked the world when he chose to head west and join forces with Steph Curry and the record-breaking 73-win Warriors ― the same Warriors that vanquished Oklahoma City in the Western Conference finals. From a basketball standpoint, landing KD is pure nirvana. The flexibility he provides for Steve Kerr to go small ― Durant at the four and Draymond Green at the five ― is a counterpunch to Cleveland's small lineup, and anyone else's for that matter. To put it simply, all the shots that Harrison Barnes (now a Dallas Maverick) missed during the finals will now go to Durant. Moreover, Golden State now possesses perhaps the three best shooters in the world. That's a scary thought.
What's also scary is the highway robbery GM Bob Myers pulled off by inking veteran center Zaza Pachulia to a three-year, $15 million deal. The sentiment around the league is that adding Durant is a severe blow, but stealing Pachulia ― an excellent team defender and rebounder ― is an absolute dagger.
Indiana may not be able to beat the Cavs just yet, but it certainly narrowed the gap between itself and Boston, along with Toronto. The trio of Thad Young, Al Jefferson and Jeff Teague all represent upgrades, particularly for a team that ranked 17th in field goal percentage last year. Young's presence as an athletic, two-way wing who can play off of Paul George is a coup given the influx of wings needed in today's game. Jefferson may not even start, but he's the rare NBA big who can still get a bucket with his back to the basket. And Teague, who is just 28, has firmly cemented himself as a tier-two lead guard, a significantly better player than George Hill.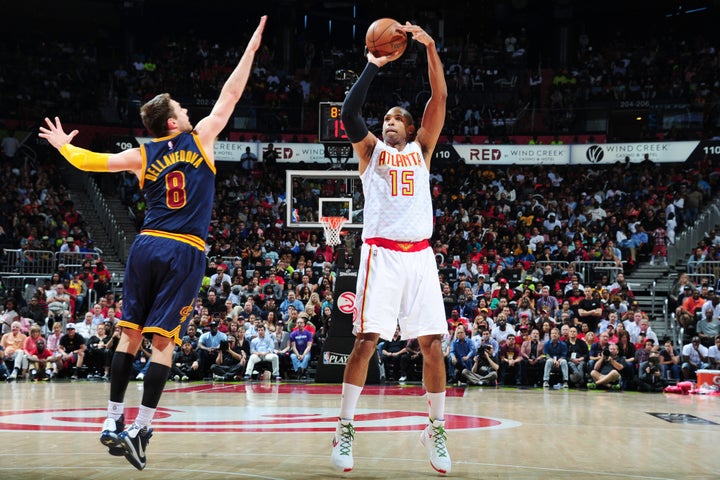 Al Horford may not do anything at an elite level, but he does a whole lot of things really well. Horford's diverse skill set ― shooting, passing, rebounding ― will allow Brad Stevens to run even more great offense and have the confidence in a reliable defensive center, despite Horford not being a rim protector. Boston has used this summer to build for now (think Horford) and in the future (think about the seemingly endless assortment of draft picks). Danny Ainge has to be thrilled knowing that he has a dynamic young backcourt featuring Avery Bradley and All-Star Isaiah Thomas, both of whom suffered injuries in the playoffs. Thomas will especially benefit from playing with a four-time All-Star center like Horford, who is just 30.
We've seen our fair share of inflated contracts before: Jerome James, Erick Dampier and Adonal Foyle all come to mind. And yet, never before has it been so fortuitous to be an NBA free agent. Take career backup point guard Matthew Dellavedova. The Aussie tested the market last summer, only to find scant interest and resign for one year and a measly $1.2 million with the Cavs. Now, after seeing a reduced role with the world champs, Delly inked a four-year, $38 million deal in a sign-and-trade with Milwaukee. Delly's former teammate, 7-foot-1 center Timofey Mozgov, signed a $64 million deal with Jim Buss and the rudderless Lakers. That's the same 29-year-old Mozgov, by the way, who played all of 25 minutes versus the Warriors throughout the entire finals.
Then we have Evan Turner, a fine NBA guard by any metric but hardly an offensive ace. Turner, though, signed for $70 million with Portland over four years. And of course, how could we forget Barnes? After a miserable postseason in which the 24-year-old endured severe shooting dips across the board, he was rewarded with a max contract worth $94 million with Dallas.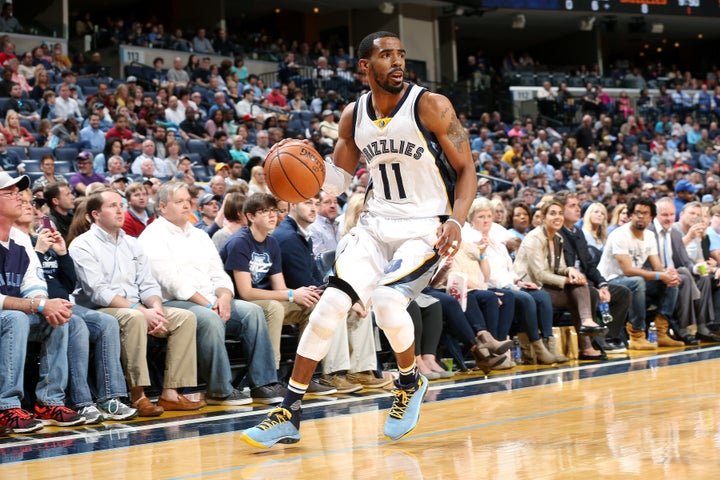 Five years, $153 million: It's the single largest contract in league history! It doesn't belong to LeBron, or MJ, or Bird, or Magic, or Kareem, or Kobe.
It belongs to Michael Alex Conley Jr.!
This is hardly an indictment of Conley ― he's a terrific NBA point guard. But 153 million bucks to a guy who's never made an All-Star Game? I get it: The All-Star Game is about the fans and I've long lobbied for the 28-year-old Conley as an upper-echelon triggerman. But, even at his best, is Conley a top-20 NBA player? As we said, pure insanity. 
Any Player Not From This Era
The further you go back, the worse it gets. Think about Bill Russell. The guy won 11 championships ... 11! He made $24,000 ― throughout his entire rookie season! How about Oscar Robertson? The one player in history to average a triple-double. Not much different than Russell. Magic Johnson, the architect of the Lakers' famed Showtime dynasty, and perhaps the greatest player ever, for that matter: He famously signed a 25-year, $25 million contract. It was an unprecedented move in 1981. Even in today's dollars, that's peanuts to current NBA players.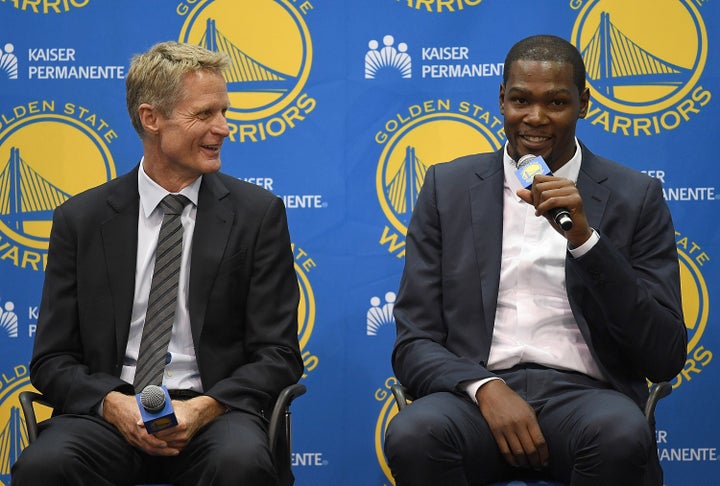 If signing Durant makes you the definitive winners, then losing him surely makes you the definitive losers. Such is the harsh reality for Sam Presti and the OKC Thunder. In the span of weeks, the Thunder has gone from one of the few real title contenders to playoff hopefuls, wondering if perhaps it needs to deal Russell Westbrook before he surely walks as a free agent next summer. The truth of the matter for the Thunder is that all of this could have been avoided if management hadn't been so thrifty with its money. OKC didn't want to pay James Harden and has been paying for that error in judgment ever since. Think about this: Presti dealt a perennial All-NBA player long before he could even legally drive a rental car. Durant, a once-in-a-generation type of talent, is now gone, and soon, so too will be Westbrook. In other words: Close the book on this team.
Nobody has been more critical of the Houston Rockets GM than me. And it's about to get worse. How in the world can Morey justify spending $133 million on two players (Ryan Anderson and Eric Gordon) who have missed a combined 173 games over the last three seasons? It's inexplicable.
Oh, and don't forget that both Anderson and Gordon ― equal as defensive matadors ― were rewarded with four-year deals. Morey is undoubtedly an innovative thinker and he's made stellar decisions in the past ― i.e. trading for Harden and drafting Chandler Parsons ― but the Rockets are quickly heading to mediocrity after being on the doorstep of the finals just two short years ago.
This is not about Derrick Rose. Both sides needed a fresh start. But if we know anything about Jerry Reinsdorf, it's that he doesn't want to rebuild. We learned that in the early 2000s, and history is repeating itself in 2016. The Bulls, who missed the playoffs last season, made a colossal mistake by signing native son Dwyane Wade to a two-year, $47.5 million deal. It's not that Wade doesn't have any good basketball remaining on his 34-year-old legs. He proved to us last season that he remains one of the premier two guards in basketball. The Bulls, however, are not winning with Wade, just as they weren't winning without him. In addition, they now possess a backcourt of Wade and Rajon Rondo (who quietly put together a productive season in Sacramento), neither of whom will ever be confused with knockdown perimeter jump shooters.
To win in today's NBA game requires shooting ― guards that can stick it and bigs who can extend the court ― and Chicago not only brought in two guards who can't shoot 3s, but it also traded its best shooter in Mike Dunleavy Jr. in order to clear cap space for Wade. What's more is that executives John Paxson and Gar Forman lost Pau Gasol to the Spurs, who was easily their best passer and best shooting big.
Correction: A previous edition of this article incorrectly stated that the Bulls traded Pau Gasol. It has been corrected to state that Gasol signed with Spurs.
Calling all HuffPost superfans!
Sign up for membership to become a founding member and help shape HuffPost's next chapter