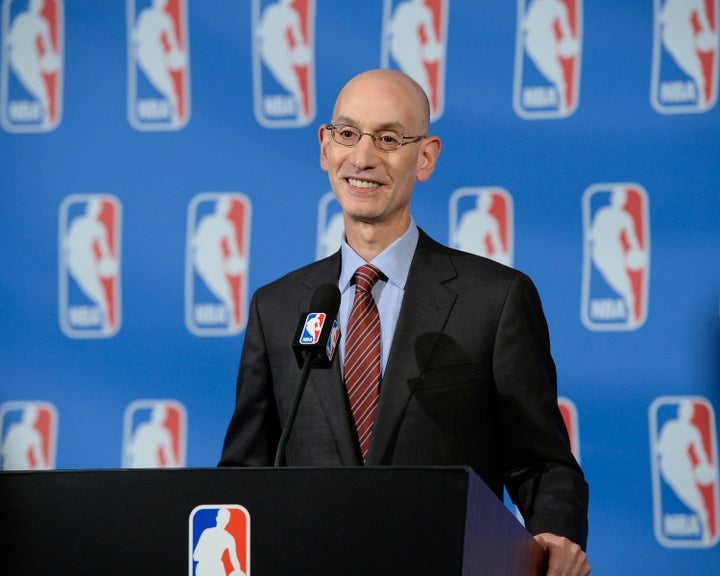 NBA Commissioner Adam Silver made another play for the hearts of all basketball fans on Friday, as the league announced a new service that will give social media users "one-step access" to NBA League Pass live games, via Facebook and Twitter.
Taking advantage of its huge millennial base, the NBA will place links at the bottom of its posts and tweets, sending fans to pages on which they can purchase viewing rights to the individual game at hand.
"We've spent a lot of years now cultivating an audience on social media, and when we looked at the [NBA League Pass] packages we thought this would be a great way to add to our everyday storytelling on social," NBA senior vice president of digital media Melissa Rosenthal Brenner told NBCSports' Pro Basketball Talk. 
It's a shrewd strategy for a league whose social reach extends far beyond that of any of its competitors. In terms of Twitter followers, the only league that's even relatively competitive with the NBA's 17.6 million is the NFL, trailing around 20 percent behind at 13.8. Meanwhile, the MLB and NHL are stuck at the kiddies' table with 5.28 million and 4.2 million, respectively.
To give perspective, the NBA has more than three times the number of Twitter followers than President Obama.
The disparity is even clearer in the case of Facebook, as the NBA page has more "likes" (27.4 million) than the NFL, MLB, and NHL combined.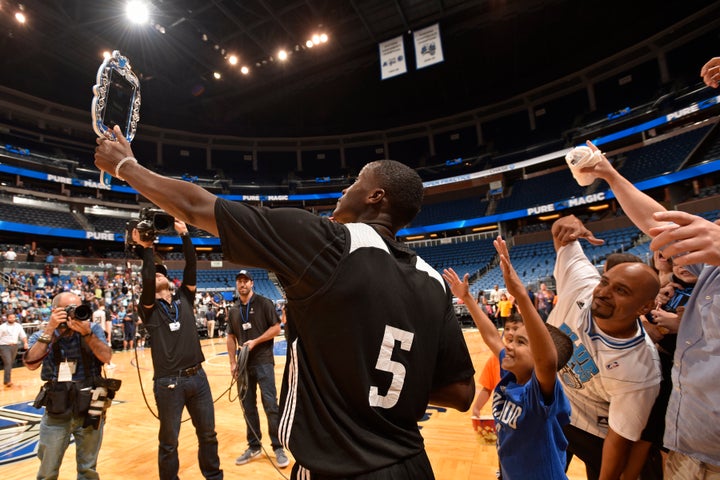 For an organization obsessed with growing its base, the new system will likely not only bring in additional dollars in streaming revenue, but will also expand the NBA's social reach even further, tapping into and taking advantage of the culture favored by its players and fans.
"Over 90 percent of our players -- I think the exact number is 87 percent -- have at least one social [media] account," Rosenthal Brenner continued to NBCSports. "Our teams are committed to posting great content. At the end of the day, we're all huge fans of the game and using social to talk hoops has been a very successful strategy for us."
The NBA has just solidified its spot as the league of millennials' dreams -- and feeds. We will never again be more than a few clicks away from the latest Stephen Curry highlight.
PHOTO GALLERY
Some Cool 2015 NBA Finals Photos
Calling all HuffPost superfans!
Sign up for membership to become a founding member and help shape HuffPost's next chapter