WASHINGTON -- A prominent advocacy group is trying to enlist basketball fans to do something about the scourge of gun violence in America.
Everytown for Gun Safety, in collaboration with the NBA, turned to top players like Steph Curry, Chris Paul, Joakim Noah and Carmelo Anthony to participate in an ad campaign against gun violence. The players joined with survivors and victims' families in a series of short videos directed by Spike Lee.
In one of them, Curry recalls hearing about a little child who died from gun violence at age 3, the same age as his daughter Riley.
The spots will begin airing during five NBA games on Christmas, when the league draws large audiences.
The NBA's efforts to draw attention to the issue earned praise from President Barack Obama on Wednesday.
The ads are part of the latest push by Everytown, dedicated to raising awareness of gun violence and advocating for reforms like expanding mandatory background checks and closing the "gun show loophole."
The group has also worked with celebrities like Julianne Moore, Amy Schumer and Sofia Vergara to call for legislative action, but many of its best advocates are those who have suffered gun violence themselves or in their families.
For one of them, the NBA's involvement is especially meaningful.
Richard Martinez started advocating for gun control measures in 2014, after his 20-year-old son, Christopher Michaels-Martinez, was killed in a mass shooting in Isla Vista, California.
As he told The Huffington Post, his son loved basketball.
"I don't think 'loved' is even the right word," Martinez said, recalling that his son played basketball throughout his life and, as a kid, participated in a basketball camp run by NBA legend Michael Jordan.
"He would be thrilled that these players are doing this. He was a great fan," Martinez said.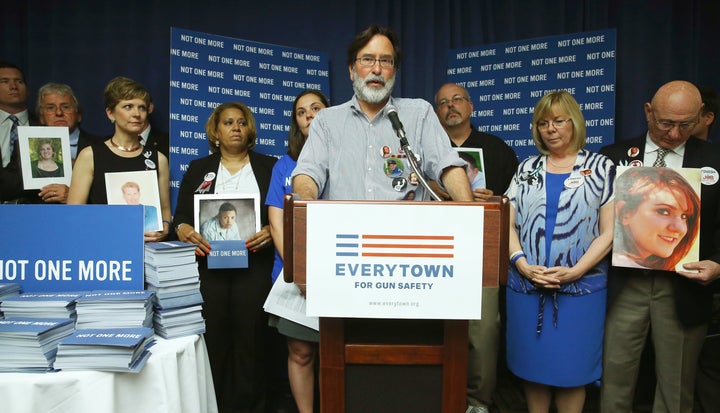 Since his son's death, more mass shootings have occurred, and Martinez said that every time, he has the same response.
"I have a visceral reaction because I know how they're feeling," he said, referring to the loved ones of those killed. "I know what it's like to miss your loved one every day. People tell you to get over it, and you don't."
Martinez hopes that the basketball fans who see the ads recognize the devastating regularity of gun violence in America and "the appalling toll of gun violence on American life."
"People see the news and forget," Martinez said. "We need to do better, we can do better. We owe it to our kids. It's a choice to do nothing. I don't accept that it has to be this way in this country."
The holiday season is a particularly painful time for Martinez, as his son would have turned 22 years old on Wednesday. Last year on Chris' birthday, Martinez bought a cake and played basketball while wearing one of Chris' favorite shirts. This year, he hopes to once again do something that Chris would have enjoyed, like going to see the new Star Wars movie.
"Maybe I'll watch some basketball," Martinez said.
Watch one of the ads above.
This article was updated with a response from President Obama.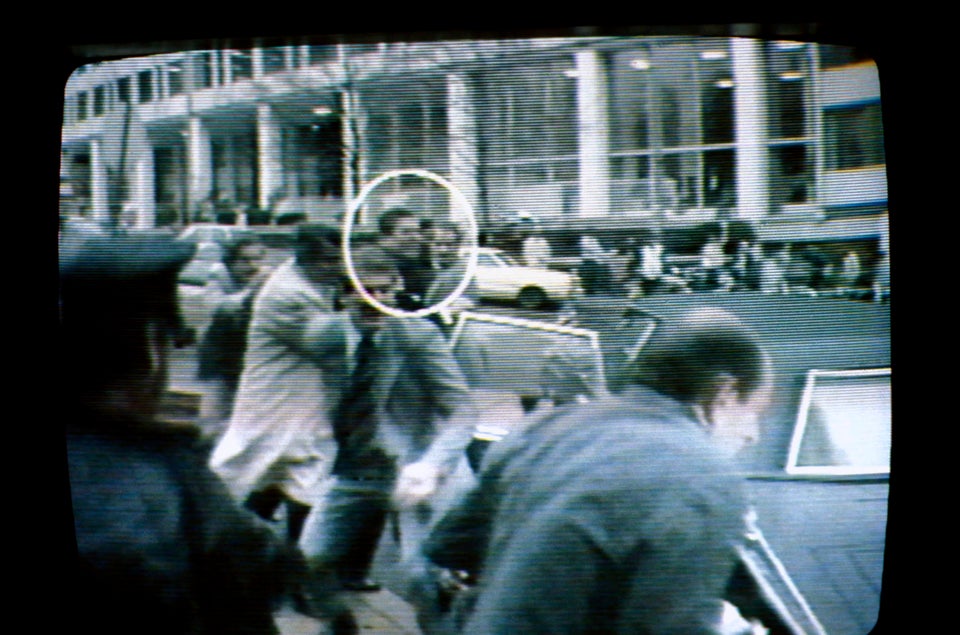 Pivotal Moments In The U.S. Gun Control Debate
Popular in the Community