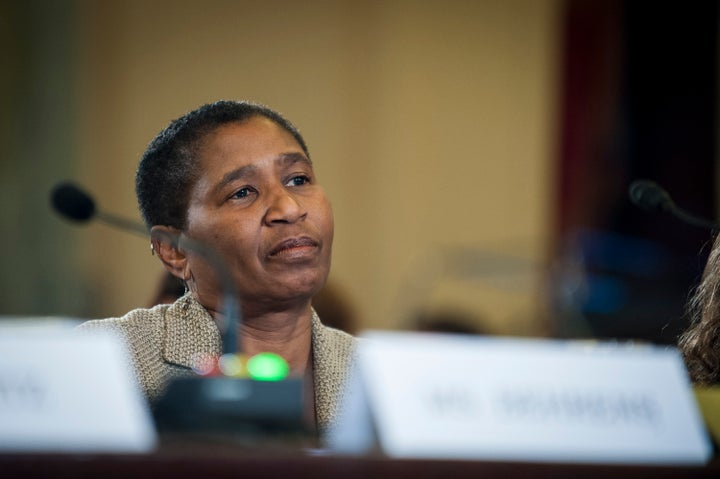 Tired of hearing stories of former players not being able to afford medical care, National Basketball Players Association executive director Michele Roberts and the union's executives are readying a proposal for the league's player representatives that would pay for retired NBA players' health care costs.
NBPA director of communications Tara Greco confirmed to The Huffington Post that the proposal will be discussed at a July 20 membership meeting but could not comment the likelihood of it being adopted. But league sources have told Yahoo's Adrian Wojnarowski that the plan is expected to pass through "with ease."
The plan will reportedly cost up to $15 million per year and come out of the gobs of money that the league and players will start to pull in as a result of a highly lucrative television deal beginning in the 2016-17 NBA season. The NBPA has already begun the process of tracking down former players who will benefit from the plan.
"This is what a union should do -- help take care of its members, past and present," NBC Sports' Kurt Helin wrote of the proposal. "These are the guys who helped build the foundation that the very lucrative NBA was built upon."
Sports Illustrated shocked the sports world in 2009 when it estimated that roughly 60 percent of NBA players face financial stress within just five years of retiring from the league. Since then, a number of efforts have sprouted up to help the former players, including a partnership with a group of doctors who provide free care to some athletes and the imposition of a plan meant to force NBA players to save for retirement.
Stories of beloved players -- including Hall of Famer Earl Monroe -- struggling to afford health insurance in post-NBA life have popped up numerous times in recent years. But Deadspin's Kevin Draper wonders whether this relatively small gesture is also a political move meant to engender sympathy for the players ahead of upcoming labor negotiations, which some fear might lead to a lockout or strike.
Of course, there's also the possibility it could be both a cynical ploy and a genuinely sympathetic gesture. After all, all players will be former players someday.