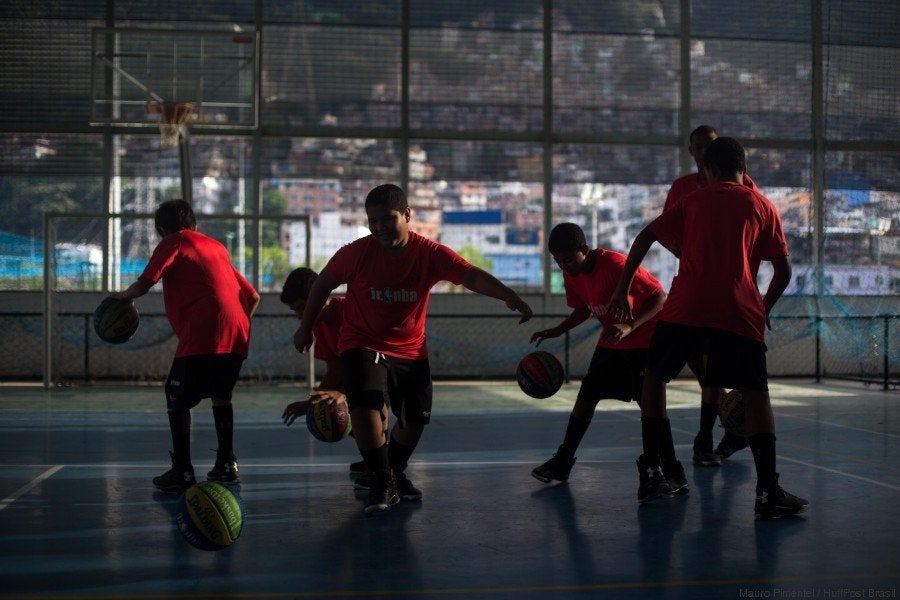 RIO DE JANEIRO ― On a Saturday morning in June, coach Rodrigo Kanbach was busy trying to get a group of youngsters ready for a two-hour basketball practice. "Where are your sneakers?" "Where are your socks?" "Are you just going to wait over there?" he asked a group of kids at the newly renovated multi-sports complex in Rocinha, Rio de Janeiro's largest favela. "Come on! Come on! Come on!" he called out. 
This year, Rocinha became the first location in Brazil — and in South America — to establish a junior NBA program, after the Rio de Janeiro State Secretariat for Sports, Leisure and Youth partnered with the NBA. The youth league for children aged 6-14, has so far reached more than 30 countries.
Kanbach, who directs the program, explains that it seeks to teach more than just basketball to youth in Rocinha ― which is home to up to 180,000 people, according to unofficial estimates.
"We have four principles here: leadership, respect, teamwork and living a healthy life. We encourage them to pass on these values to friends and family," Kanbach says.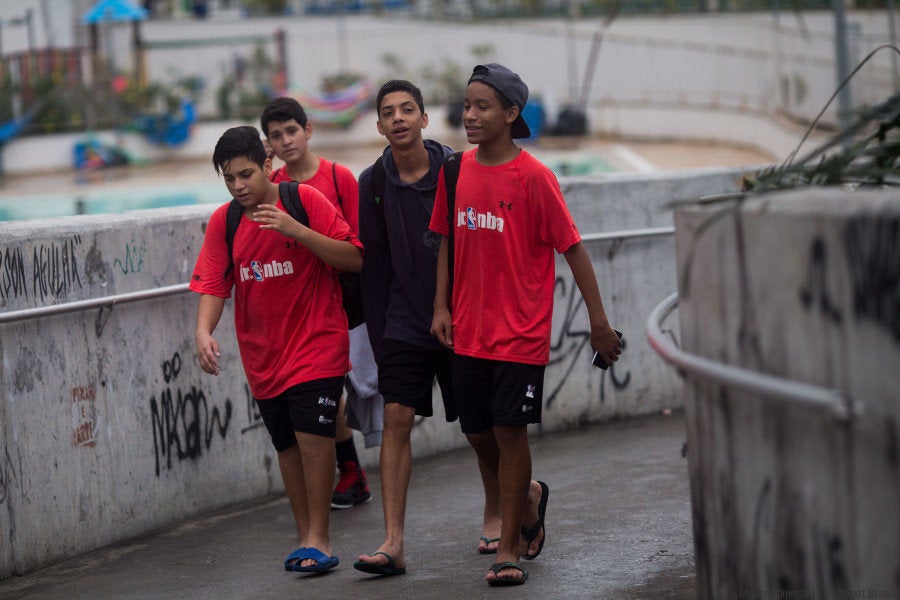 The Jr. NBA program has been very well-received in the community, largely due to the fact that sports has always been popular in the sprawling favela, according to Kanbach. 
The recently renovated sports complex had for years drawn young ballers. "Youth have always shown respect when it comes to sports," Kanbach explains.
14-year-old Luís Eduardo Braga takes basketball practice very seriously. Before joining the Jr. NBA program, he only played basketball during physical education classes at school — but the courts and balls were always in poor condition.
The NBA has supplied the state-run renovated sports complex with new hoops and stands, and sent uniforms and equipment to Rocinha.
Now, Braga and his friends have the chance to develop their skills, and maybe even pursue the game professionally.
"Basketball is not only fun: It is something I take seriously and in which I will try and build a career," he says.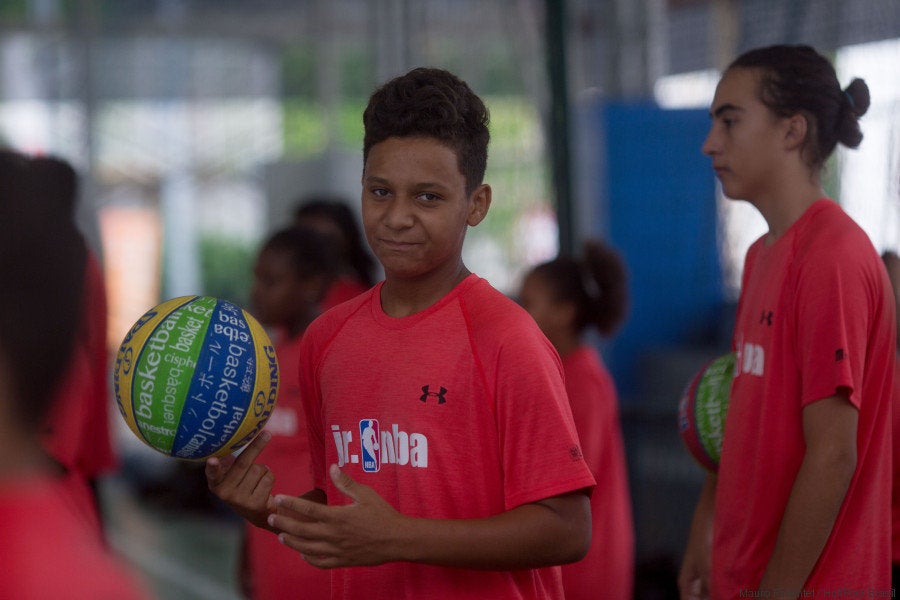 Other players, such as 14-year-old João Gabriel Gonzaga Dulce, find in basketball a way to stay out of harm's way. "When I started playing, I thought: 'It is better than roaming the streets and getting into trouble,'"Dulce says.
Ashley Albuquerque, 10, whose favorite NBA star is Stephen Curry, says she chose basketball over swimming and volleyball. "I have been coming here since the first class," she says.
Kanbach explains that the program seeks to promote gender inclusivity in sports. "The inclusion of girls is positive, but the difference in physical strength is an issue and sometimes boys try to isolate them," he says.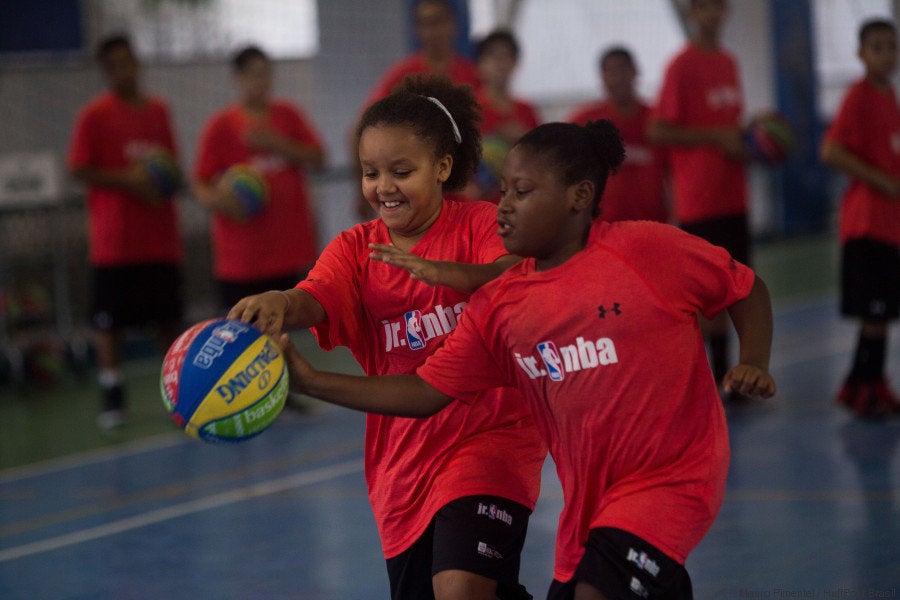 "Our role as coaches is to interfere. When something like that happens, we interrupt the training and create exercises that show that the ball must pass through everyone in order to reach the hoop," he explains.
The promotion of values such as tolerance and respect is at the heart of the project, according to Kanbach. The program sets it sights beyond sports, and hopes to cultivate a meaningful community for the children who visit the complex every day. 
"It's great to be able to form athletes," he says. "But the real goal isn't that: it's to form citizens."
This post first appeared on HuffPost Brazil. It has been translated into English and edited for clarity.
Calling all HuffPost superfans!
Sign up for membership to become a founding member and help shape HuffPost's next chapter