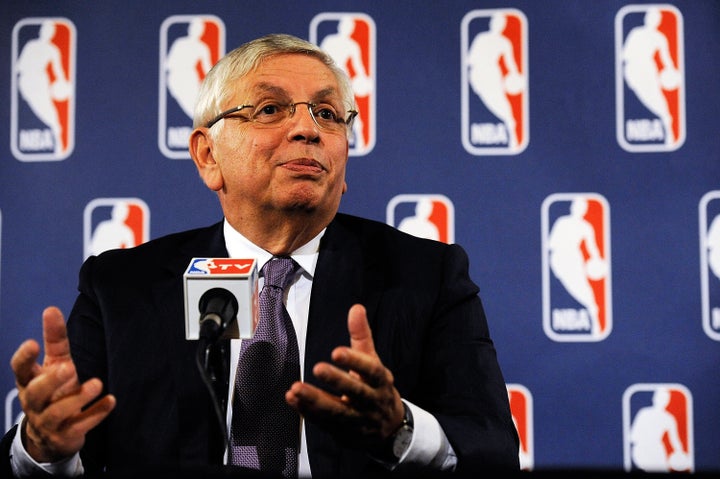 --Playing pickup basketball with creative flair, finally freed from the crippling shackles of performing solely for a contract
--Wondering if Diana Taurasi could beat Chris Quinn 1-on-1
--Perusing that blog with all the post-championship photos of Dirk wearing hilarious hipster glasses and hanging out with Brian Cardinal
--Hanging out with Brian Cardinal
--Not watching hockey
--Watching YouTube videos of Charles Oakley fouling the crap out of people
--Going to sleep before 2 a.m. thanks to the lack of inexplicably enthralling late-night TNT "Kenny's Pictures" segments
--Honestly missing the crap out of Ernie Johnson
--Clap pushups
--Spending considerably less time at the Beers of the World stand at the MSG, attempting to charm the beer ladies into giving me an extra pretzel stick with my $10.25 Grolsch
--Tracking down David Stern's backup guy who calls out the second-round picks at the draft, to get him to announce me and my buddies when we walk into bars
--Hugging David Stern's backup guy while wearing ill-fitting neon green suits and saying something European
--Reading Ulysses
--Watching more Pac-10 basketball than previously thought possible
--Realizing said conference is now called the Pac-12
--Watching hockey!
--Wondering how many times Jan Vesely would've dunked on Channing Frye by now
--Wondering if Jan Vesely's 9-foot-tall European girlfriend is single now that he doesn't get that contract
--Traveling to Canada to watch CBA games, before realizing "C" stands for "Continental," and they have a team in Albany
--Realizing the CBA has been "on hiatus" since 2009, ever since Isaiah Thomas bought it and immediately ran it into the ground
--Buying tarp, occupying the NBA league office
--Hoping to god James Harden still has his beard
REAL LIFE. REAL NEWS. REAL VOICES.
Help us tell more of the stories that matter from voices that too often remain unheard.