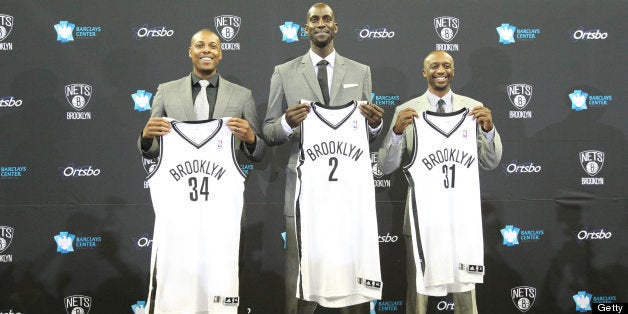 The NBA offseason is the place for teams to improve, regress or rebuild. And while it is difficult to judge teams without seeing how new lineups look in actual games, we have a pretty good idea of what to expect come tipoff in late October. Having already graded five offseason winners, let's take a look at five teams who went the opposite direction.
Philly made a supremely questionable decision by trading away Jrue Holiday, its best player, for Nerlens Noel, a teenage big man who weighs a shade over 200 pounds and is coming off major knee surgery. Noel may very well become a dominant defensive center in this league, but new GM Sam Hinkie is taking a massive risk. The team is also at a disadvantage because Michael Carter-Williams should not be a starting NBA point guard. He has the size and the tools, but if you watch him long enough, you realize something is definitely missing. Just an odd, odd summer for the 76ers, a team that is currently looking at Lavoy Allen as its starting power forward and has yet to find a coach. The good news? Hinkie now has two potential lottery picks in 2014, which is key because we all expect the picks to be very talented (think Andrew Wiggins, Jabari Paker, Julius Randle and Marcus Smart).
If the Nets don't win an NBA title next season, owner Mikhail Prokhorov has joked that he will get married as punishment. Despite the team's star power, it is still not better than Miami, Chicago, Indiana or possibly even the Knicks. It remains to be seen whether Paul Pierce (35) and Kevin Garnett (37) have anything left to give, and head coach Jason Kidd will have to make up for his lack of coaching experience. And while I loved that the team signed Andrei Kirilenko, it still has defensive question marks on its roster. But hey, at least Gerald Wallace is gone!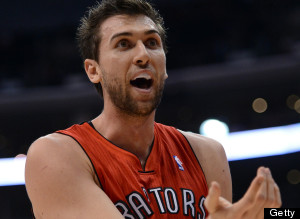 Don't expect much from new Knicks forward Andrea Bargnani. (Getty Images)
It's hard to believe that this team finished with the second-best record in the east last year, as it now seems to be heading downhill. Recently acquired Andrea Bargnani should come with a surgeon general's warning -- he is that toxic. And don't put too much stock into the Beno Udrih signing, either -- he comes cheap for a reason. Carmelo Anthony could opt out after next season, and the fact that it's an even an option shows what a failure his tenure at MSG has been. Retaining J.R. Smith, winner of the Sixth Man of the Year Award, means keeping firepower -- but it also means a whole cadre of headaches for coach Mike Woodson. Metta World Peace will help defensively, but he is far from the lockdown All-NBA artist of old. The scariest part about this offseason for the Knicks is that it means Mr. Dolan and company are one year away from Amar'e Stoudemire opting in for 2014-15 at more than $23 million.
Since winning a title in 2011, Dallas has gone from bad to worse, having missed the playoffs for the first time in more than a decade while going after free agents Chris Paul, Deron Williams and Dwight Howard. It may still be too early to judge owner Mark Cuban, since Dirk Nowitzki is expected to take a sizable pay cut as a free agent in 2014 and create a ton of cap room, but he made a questionable choice spending nearly $16 million to add high-volume scorer Monta Ellis and defensive matador Jose Calderon next season.
The Bucks right now are like a drifting sailor without a compass. They don't know where they are or where they're going. The team inexplicably gave Zaza Pachulia a three-year deal worth $15 million -- the same Zaza who riles up fans after playoff games with bizarre speeches. More importantly, it traded a super talented young player in Tobias Harris for J.J. Redick to try and load up for the playoffs, only to get swept in the first round by Miami. Brandon Jennings wasn't the most efficient lead guard, but at least he is better than Brandon Knight. The one bit of good news? Free agent Gary Neal and rookie point guard Nate Wolters both have a soft spot in my heart, and both should make an impact.
Email me at jordan.schultz@huffingtonpost.com or ask me questions about anything sports-related at @Schultz_Report. Also, be sure and catch my NBC Sports Radio show, Kup and Schultz, which airs Sunday mornings from 9-12 ET, right here.
Popular in the Community