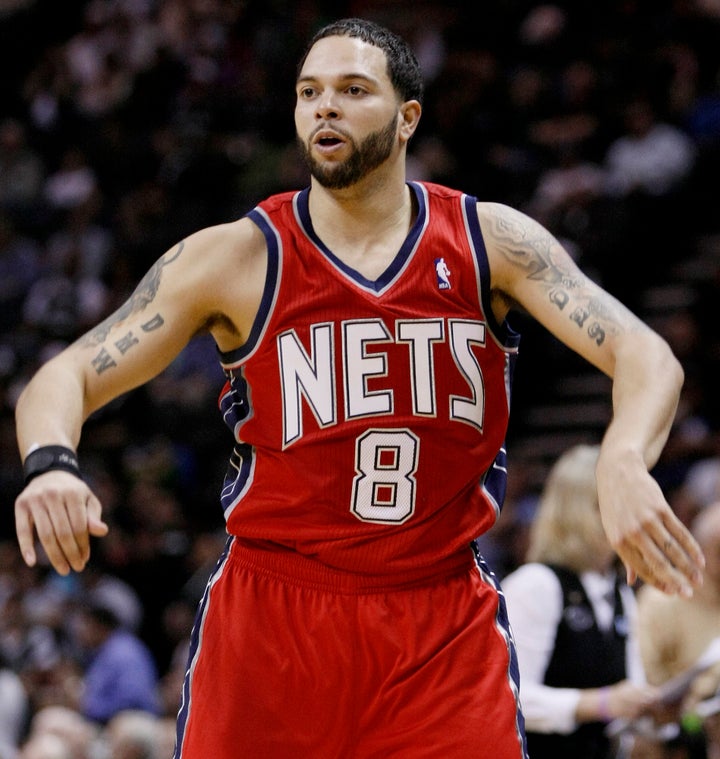 With the NBA lockout in effect, several NBA players are signing overseas contracts. Thus far the players signing have been marginal players, with the exception of Deron Williams, but some NBA star players have floated comments about their willingness to play in Europe if the lockout drags into the fall.
Here are the NBA players who have actually signed contracts overseas
Deron Williams, PG, New Jersey. Williams supposedly has agreed in principle to a $200,000 per month contract with Besiktas Istanbul (Turkey). The deal would enable Williams to return to the NBA if the lockout is settled. One sticking point in his deal is that we are hearing that FIBA may declare that a player must agree to a contract for the entire European season for it to be valid. That would put Williams' agreement in question if that regulation were to come to pass.
David Andersen, C, New Orleans and DeJuan Summers, F, Detroit have both signed with the Italian league champions Montepaschi Siena. The Australian native, Andersen signed a three-year contract. He previously played for Siena in 2004. Andersen has career NBA averages of 4.9 ppg and 2.8 rpg over 103 games. Summers signed a two-year contract with Siena. He averaged 3.7 ppg last season for the Pistons.
Hilton Armstrong, C, Atlanta has signed with ASVEL Villeurbanne (France). Armstrong has averaged 3.1 ppg and 2.6 rpg in 277 NBA contests.
Nenad Krstic, C, Boston has signed with CSKA Moscow (Russia). Krstic who was moved to the Celtics in the Kendrick Perkins trade will not stick around Boston. The 7-foot Serbian signed a two-year deal with CSKA worth a reported $9.6 million. Krstic has averaged 10.0 ppg and 5.4 rpg in 419 NBA games.
Mustafa Shakur, G, Washington reached an agreement with Pau-Orthez (France), Shakur, who played back-up PG for the Wizards last season appeared in 22 games and averaged 2.3 ppg.
Sasha Vujacic, G, New Jersey has just signed a one-year deal with Anadolu Efes Istanbul (Turkey) with a second-year option. Vujucic averaged 11.4 ppg for the Nets last season after being traded by the Lakers. He played more than six seasons with the Lakers.
Darius Songaila, F, Philadelphia. Songaila has signed a one-year $1.5 million contract with Galatasaray (Turkey). Songaila has played in the NBA for 10 seasons but he did not see much action with the 76ers, playing in only 10 games.
Just about every NBA All-Star has made comments about playing in Europe or China if the lockout continues into the season. We'll keep everyone posted of all the moves.
Popular in the Community