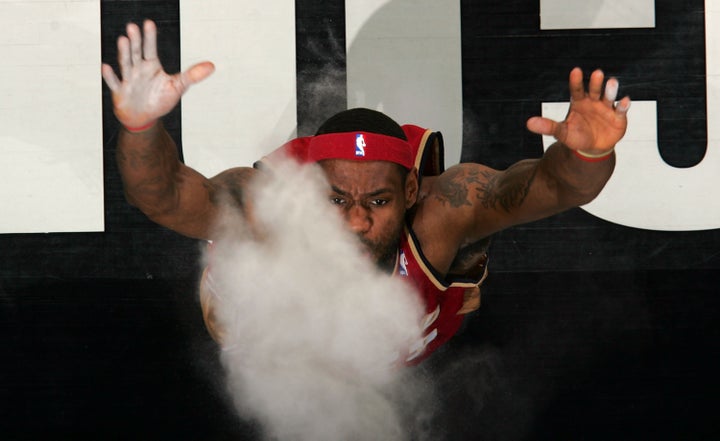 It appears that a truncated 66-game NBA season will get underway on December 25, always a marquee afternoon for the league. Remember Patrick Ewing and the Knicks' double overtime "Christmas Day Massacre" of the Celtics in 1985? So with the eminent return of the world's best basketball players, here are five great reasons to get excited about the NBA's new season.
1. Kevin Durant, Russell Westbrook, and Kendrick Perkins. Fans everywhere should be salivating over what these three Oklahoma City Thunder stars can do together over the course of an entire season. After gracing the cover of last year's Sports Illustrated NBA preview issue, the Thunder finished 55-27, first in their division and only five games behind the Western Conference-leading San Antonio Spurs. Their electrifying playoff run surprised many, but not really. Durant has unselfish Hall-of-Fame skills (27.7 pts., 6.8 reb.) and the offense is ably run by Russell Westbrook (21.9 pts, 8.6 assists). They are a formidable duo. The team's defense will be anchored by Kendrick Perkins, who never met an intense game in the paint he didn't like and was acquired for a steal from the Celtics with 24 games remaining last season. It remains to be seen whether Westbrook will accept his role as the team's #2 option -- the Thunder's Pippen to Durant's Jordan. If so, don't be surprised to see this trio in the NBA finals.
2. Can the Boston Celtics' Big Three make one final run at an NBA title? As a life-long Celtics fan, I'd like to think so. Let's state the obvious: Captain Paul Pierce, sharpshooter Ray Allen, and Kevin Garnett -- three first ballot Hall of Famers -- are old. They face stiff competition from the Chicago Bulls and Miami Heat, as well as the Orlando Magic. In 2007, when the Celtics returned to glory with their 17th NBA championship, I told friends that Garnett is so intense that I would pay to see him play chess. I still would, and the Celtics are good for one last strong playoff run before General Manager Danny Ainge is forced to break up the team.
3. Can Derrick Rose lead the Chicago Bulls to the promised land and the city's first NBA title since Jordan and Pippen in 1998? Maybe. A young friend told me recently that Derrick Rose is the best player in the NBA, citing Rose's fine personal accomplishments, including having been voted last season's Most Valuable Player. "But he hasn't won anything," I responded. "Neither in college nor the pros." His greatness depends on it, and I suspect he will get there before long. Two summers ago, he ensconced himself not only as the team's most talented player, but also its unquestioned leader when he refused to recruit Lebron James to Chicago, a quiet but explicit endorsement of his teammate, Luol Deng. Rose leads a talented cast that includes Deng and Joakim Noah. They will still have to make it through the Celtics and Magic. Moreover, I'm afraid the road to the Finals goes through Miami, a travesty for the entire league. Yet it won't be long until D-Rose can rightfully be seen as the league's finest player, or remain one of a very small handful in that conversation.
4. Enjoy Kobe Bryant. Believe it not, Kobe (and his ever-reliable teammate, Derek Fisher) is entering his 15th season. He has averaged 25.3 points per game over 1,003 regular season games, not to mention 25.4 over the course of the 208 playoff games -- the equivalent of an additional 2.5 NBA seasons -- in the deep playoff runs that have carried him to five NBA titles. That's a lot of mileage, and Bryant has adjusted to play a smarter game, just as Michael Jordan once did. For my money, Kobe is the only player in the past 25 years who can be mentioned in the same breath as Jordan. Period. An all-time great. Enjoy him.
5. The arrival of Kyrie Irving (Cavaliers via Duke) and Derrick Williams (Minnesota via U. of Arizona) could be two of the brightest spots of the NBA season. Both rookies have the talent to have major impacts on their teams. Irving is the next star that Cleveland so badly deserves, a player to whom Coach K handed the reins as a freshman at Duke. Irving relished the role. Williams is a beast with the the raw athleticism and skills to thrive next to the Timberwolves' Kevin Love. I would pay to see either of them play, not something I can say of any other rookie this year. These two are the real deal. One day we'll say of them both: "I remember when...."
Welcome back, NBA. We've missed you.
Ben Kerschberg is the Founder and CEO of the BK Advisory Group. He is a graduate of Yale Law School and the University of Virginia.
Calling all HuffPost superfans!
Sign up for membership to become a founding member and help shape HuffPost's next chapter