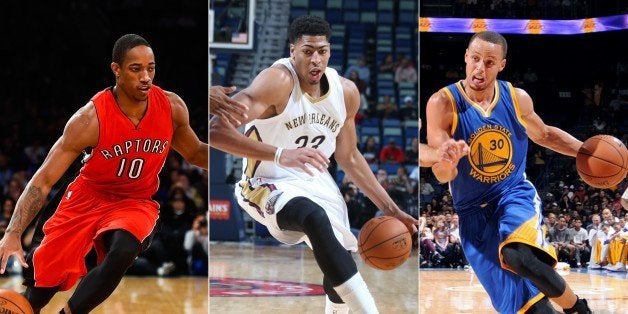 The NBA season is an 82-game whirlwind -- read my preview here -- and predicting what will actually happen is just about impossible. We all know who the league's big guns are, and we can surely predict a San Antonio repeat or LeBron James bringing a title to Cleveland. What we also know, however, is that parity reigns, and there are an abundance of quality teams lurking.
Poisonous coach Mark Jackson has finally been fired, with Steve Kerr hired in his place. That's a very good thing for an organization that needs stability from its head coach. Kerr, one of the game's all-time 3-point shooters, will lean on Team USA FIBA stars Stephen Curry and Klay Thompson -- both of whom connected on 42 percent from distance last year -- but the key to success for the Warriors will be on the other end of the floor. With a healthy Andre Iguodala and Andrew Bogut (for now), this could be a top five defense across the board, and a must in the Western Conference, where teams like Oklahoma City, San Antonio, Houston and Dallas can really score the ball.
Speaking of the Mavs, don't forget that they took the champion Spurs to seven games and added two-way weapon Chandler Parsons, who averaged 17 points as the third option for a very good Rockets team. Parsons' arrival will take pressure off Dirk Nowitzki and Monta Ellis, who can play a little more off the ball as well, given Parsons' dynamic playmaking ability. Head coach Rick Carlisle also gets Tyson Chandler back, his defensive anchor from the 2011 title. Chandler, who wore out his welcome in New York, will be better used in a system he thrives in, and is sure to improve the league's 22nd-ranked defense.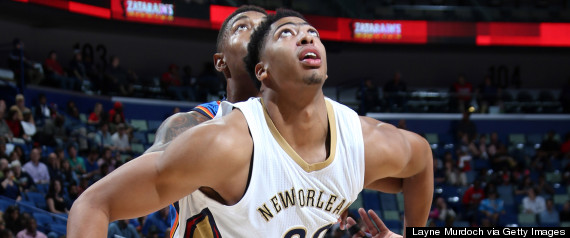 They aren't deep at all, but the Pelicans are becoming increasingly dangerous in a loaded Western Conference. The impetus for the turnaround has been Anthony Davis, the top overall pick in the 2012 draft, who averaged 21 and 10 along with a league-best 2.8 blocks per game. Davis, still just 21 years old, has emerged as an excellent pick-and-roll threat with point guard Jrue Holiday (who's having a bounce-back year), and he continues to improve on the low block. The addition of 7-footer Omer Asik, an elite defensive center, will take pressure off Davis and give New Orleans another defensive presence in the paint. They are probably still another scorer away from being a real contender, but there is a whole lot to like about this team, the second youngest in the West.
The name change wasn't the only positive that happened during the offseason for the Hornets. They also went out and got the dynamic Lance Stephenson in free agency, awarding the 24-year-old combo guard with a handsome three-year, $27 million contract. That gives coach Steve Clifford fantastic quickness and athleticism on the perimeter alongside Kemba Walker and Michael Kidd-Gilchrist. As for the paint, Al Jefferson is healthy, as is Noah Vonleh, the lottery pick from Indiana who has a ton of ability and will contribute offensively right away. All in all, Charlotte can really defend. Forty-eight wins is a real possibility for this team, and so is winning a playoff series for the first time since 2002.
We could go with Indiana (they'll win more games than you think) or Brooklyn (ditto), but the Raptors seem to have taken a backseat in the East thanks to LeBron's return to the Cavs and Derrick Rose's newfound health. Keep Toronto in mind, because this team has the potential to beat a lot of others, especially with a budding superstar in DeMar DeRozan, who tallied 23 points per game last season and should cut down the turnovers in 2014. Meanwhile, Kyle Lowry is a lot richer and back to run the point for Dwane Casey's offense. Lowry, who reportedly entered camp in great shape, will thrive in pick-and-roll with 22-year-old Jonas Valanciunas, one of the league's most talented young big men. The most important question may be whether this team can consistently defend, but that's something Casey, one of the best coaches around, has built his reputation on.
Email me at jordan.schultz@huffingtonpost.com or ask me questions about anything sports-related at @Schultz_Report, and follow me on Instagram @Schultz_Report. Also, be sure to catch my NBC Sports Radio show "Kup and Schultz," which airs Sunday mornings from 9 to 12 EST and 12-1 for fantasy football, right here.
Calling all HuffPost superfans!
Sign up for membership to become a founding member and help shape HuffPost's next chapter