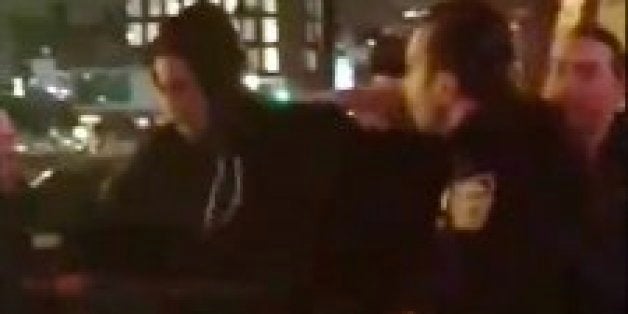 The National Basketball Association said Saturday that it is calling for more details following the arrest earlier this week of Atlanta Hawks' Thabo Sefolosha, which ended with the player enduring a broken ankle.
"We are working with the Hawks organization and local law enforcement to obtain more information about the circumstances surrounding Thabo's arrest," NBA spokesman Mike Bass said in a statement.
Sefolosha will be out for the remainder of the season because of the injury, the Hawks said on Thursday. It's a blow to the team, who clinched the top of the Southeast Division last month, as NBA playoffs start next week.
Speaking to media on Friday, Antic said the video footage "speaks for itself," and that he and Sefolosha were not involved with the incident in which Copeland was stabbed.
The National Basketball Players Association also voiced concerns about the incident and said it will continue to be involved.