The NBA community is still reeling from news of Lamar Odom's Tuesday hospitalization after being found unconscious at a Nevada brothel, NBA Players Association executive director Michele Roberts wants to make sure something like this never happens again.
In an interview with TMZ Sports on Wednesday, Roberts said that in the next round of collective bargaining agreement (CBA) negotiations, an improved substance abuse policy is on the NBAPA's wish list.
"Lamar Odom's tragedy should not be replicated," she said. 
The NBAPA can opt out of the current CBA, which runs until 2021, following the 2016-17 season. (Roberts told TMZ sports that "we have CBA negotiations coming up," which may have been a slip indicating that the NBAPA intends to opt out early -- something they have yet to confirm.) 
In any case, Roberts wants to ensure that players don't fear retribution from the NBA if they have a drug problem and want to seek help. 
"My fear is that players who do have problems don't come out, because they're concerned they'll lose their jobs, and they end up losing their jobs anyway," she said. 
"The league, I think, has the same interest we have, and that is, if a player has a problem, to help him some help and get him repaired so he can continue to play the game."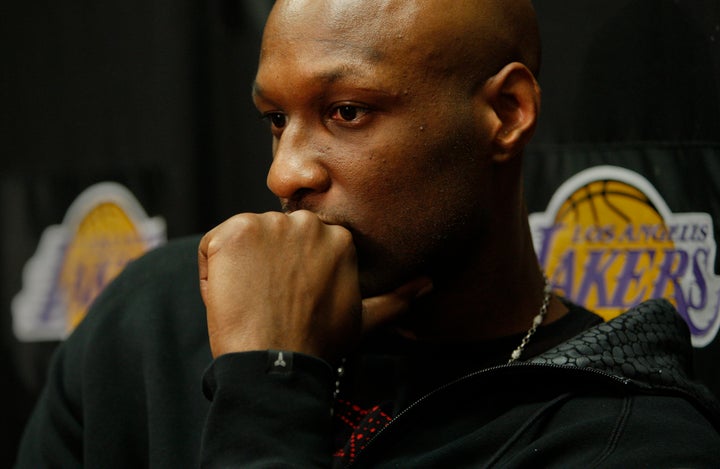 Under the current NBA substance abuse policy, offending players receive baseline suspensions and are required to attend the NBA's anti-doping counseling program. Not all drugs, however, are treated the same. PED users face escalating suspensions for repeat offenses, while marijuana users face required treatment for a first offense, treatment and a fine for a second offense and a five-game suspension for a third offense.
Roberts, for one, believes the policy can and should be strengthened in the wake of Odom's shocking overdose.
"It's all about trying to be a little bit more proactive," she said. "Lamar's tragedy should not be replicated anymore. We know now and we should try and do more to prevent it."
PHOTO GALLERY
Some Of The Best Photos From Lamar Odom's Career
Calling all HuffPost superfans!
Sign up for membership to become a founding member and help shape HuffPost's next chapter