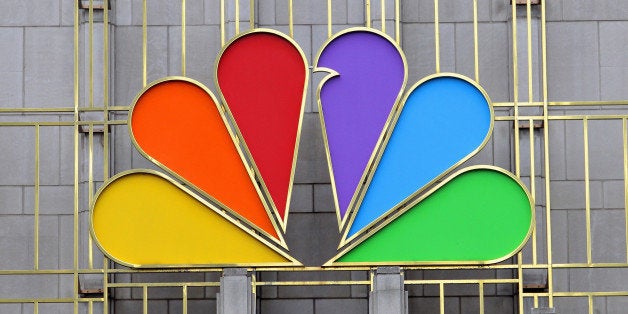 At New York magazine, Gabriel Sherman has a deeply reported piece on the troubles at NBC, whose ratings have crept downward over the last few years. The problems don't start or end with Brian Williams, currently on a six-month suspension from "NBC Nightly News" for various tall tales about his reporting experiences.
"Today," once the undisputed king of the morning talk show lineup, has been stuck in second place since the departure of Ann Curry two years ago, the ratings for "Meet the Press" are in the dump and the Williams fiasco has cast a pall over the network's most prized asset, the "Nightly News."
According to Sherman, the common thread running through the interviews he conducted with people inside NBC is that the company lacks strong leadership and has let the talent run the show. He quotes one senior executive as saying, "There's no adult supervision."
There will be no shortage of discussion this week about the piece and what's wrong at NBC, but here are five key takeaways:
Brian Williams Really, Really Wants To Be A Late-Night Talk Show Host
With guest appearances on "Jimmy Fallon," "30 Rock" and "Saturday Night Live," Williams has become a regular on the entertainment circuit. According to Sherman, "Williams began to tell friends he was thinking of making his side gig his main act. He relished the freedom of improv and expressed frustration at the conventions of network news." The "Nightly News" anchor asked NBC CEO Steve Burke about taking over the "Tonight Show" and lobbied CBS to replace David Letterman.
Brian Williams Has An Inferiority Complex
Williams lives in the shadow of esteemed newsman Tom Brokaw, who is reported to be cold to the now-disgraced news anchor. Williams is sensitive about being "a blue-collar guy from New Jersey who had never finished college or been a war correspondent," Sherman writes, adding that Williams told Chuck Todd when Todd took over "Meet the Press," "At least your ghost is dead. Mine is still walking the building."
NBC News President Deborah Turness Was Brought In To 'Bust Up The Boys' Club' But Her 'Chaotic' Management Style Has Rubbed Staffers The Wrong Way
Turness was hired away from England's ITV News to turn NBC News around, but her tenure has been marked by high-profile personnel flops -- including the firing of former ESPN executive Jamie Horowitz a mere 10 weeks after he was brought on -- and dust-ups with senior staff, including Williams. Staffers were deeply offended when Turness said the organization "hadn't kept up with the times in all sorts of ways, for maybe 15 years" and "had gone to sleep." On Friday, NBC announced it was bringing back former president Andrew Lack. Turness will remain at the company, albeit in a much-diminished role. One former senior producer said the network was like "a dysfunctional family that was waiting for a new leader to essentially give it direction."
Matt Lauer of 'Today' Thinks 'Good Morning America' Is Mostly 'Tabloid Garbage'
"Good Morning America" is the main competitor of "Today," but Lauer thinks the show's mix of celebrity news, true crime coverage, and viral videos is "tabloid garbage." According to Sherman, the "Today" host has pressed the show's producers and NBC executives to cover more substantive topics, including hard news and "uplifting stories" that are "relatable." Lauer has fiercely opposed any shake-up among the show's talent.
Former ESPN Producer Jamie Horowitz's Tenure At NBC Was A Disaster
One sure way to get staff to hate you is to talk openly about firing them. Horowitz, according to New York magazine, liked to play a hypothetical "Survivor" game, asking senior producers which three producers they'd keep if they were stranded on a desert island. Horowitz allegedly pitted staffers against each other, in one instance telling one staffer that another was "trashing" them, then saying the same thing to the second staffer. Turness suspected Horowitz was the source of a rumor that he would replace her and told him directly she didn't trust him.
Gabriel Arana is senior media editor at The Huffington Post.
Popular in the Community