 It's no secret that NBC's comedies haven't exactly been winners in the ratings lately.
And if NBC president Jennifer Salke's comments are any indication, the peacock network isn't happy with the direction cult comedies like "Community" and "Parks and Recreation " have taken NBC.
Could Salke be particularly frustrated with "Community," which had its Season 4 premiere date pushed back this season? It's possible, and the actors seem equally frustrated.
"October 19 isn't just a date, it's a state of mind," Abed (Danny Pudi) joked. "October 19 is a feeling within us all. Whenever a kitten tries to crawl into a a cardboard box on YouTube ... Whenever a stranger reaches out his hand to another stranger and says 'Hello brother!"
In case you missed it, check out the video below:
Season 4 of "Community" will premiere on Thurs., Feb. 7 at at 8 p.m. ET.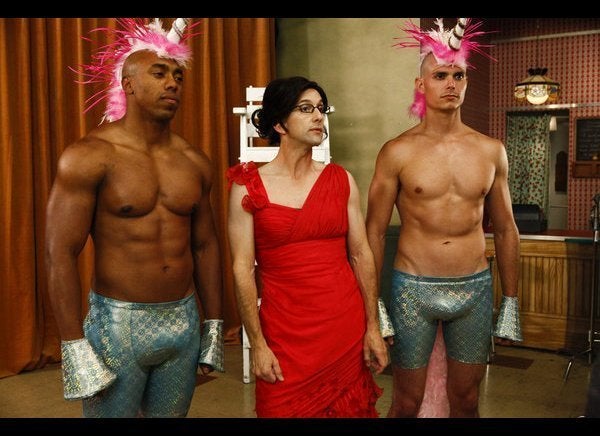 'Community' Season 4
Popular in the Community