NBC Connecticut will not air Megyn Kelly's interview with conspiracy theorist Alex Jones, a spokeswoman for the station confirmed to HuffPost.
The station's decision to skip broadcasting this week's episode of "Sunday Night With Megyn Kelly" follows intense public pressure from families of children killed in the 2012 massacre at Sandy Hook Elementary School in Newtown, Connecticut.
Jones, the host of far-right radio show "Infowars," has suggested the massacre was a false flag orchestrated by gun control advocates and that the grieving parents are actors. He has since conceded that he now believes the shooting, in which 20 children and six adults were slaughtered by a gunman who then killed himself, did occur.
NBC Connecticut WVIT general manager and president Susan Tully told staff in an internal memo that wounds caused by the mass shooting are "understandably still so raw," The Hartford Courant reported Saturday.
"Over the last few days, we have listened intently to Sandy Hook parents [and] considered the deep emotions from the wounds of that day that have yet to heal," Tully wrote in an internal memo obtained by the Courant.
The station said the interview will be available Monday at NBCNews.com for those who wanted to watch it.
Critics have railed against NBC and Kelly for giving Jones a platform. Last week, Sandy Hook Promise, an anti-gun violence group founded by the victims' parents, asked Kelly to step down as the host of their upcoming gala.
Kelly has defended the interview, claiming it's her job to "shine a light" on Jones, who has boasted about advising President Donald Trump and recently received White House press credentials.
The interview is scheduled to air on most NBC stations Sunday at 7 p.m. EST.
Before You Go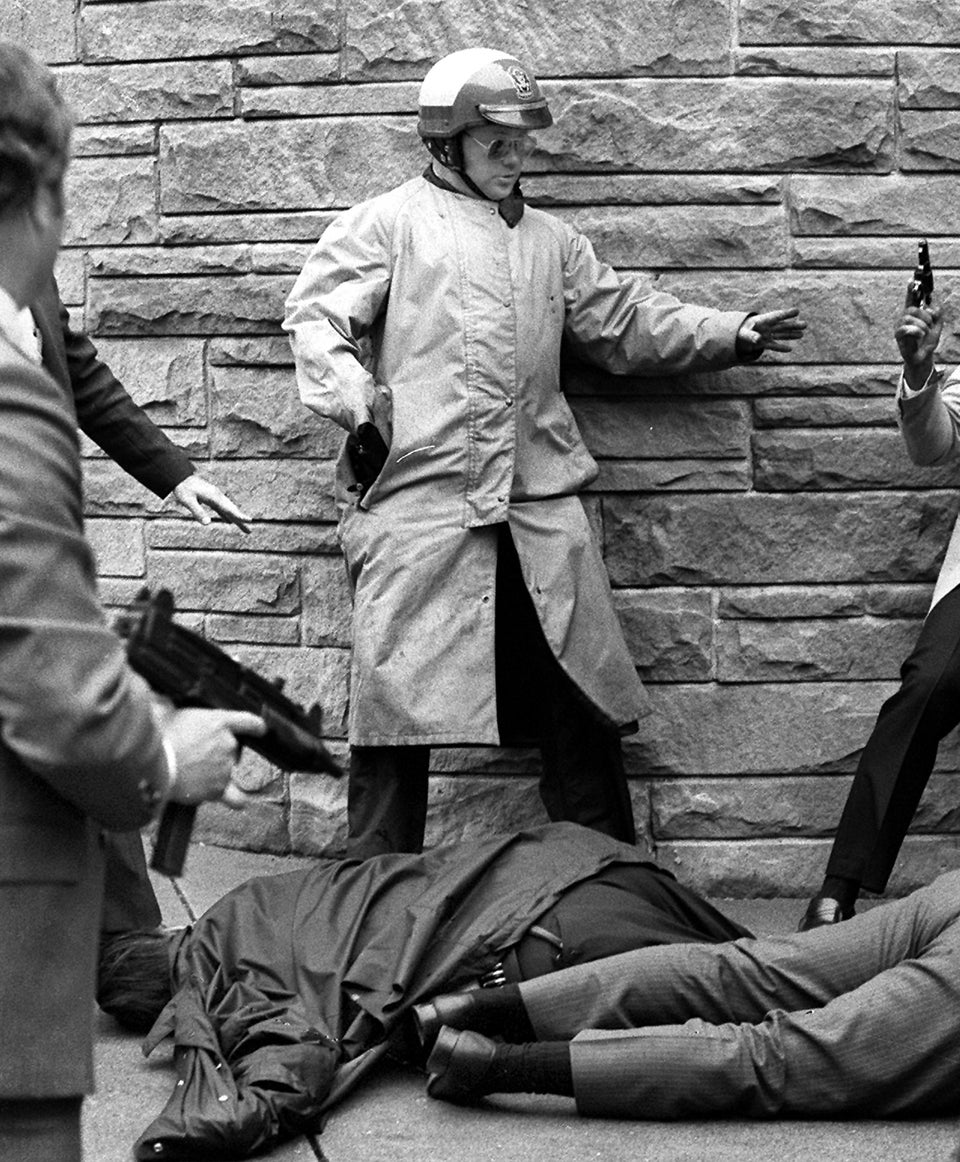 Pivotal Moments In The U.S. Gun Control Debate
Popular in the Community