NBC News is under fire for airing an interview with convicted Penn State child rapist Jerry Sandusky that was conducted by a controversial conservative filmmaker, John Ziegler.
NBC had initially announced the interview without saying who had conducted it. By Sunday, though, other outlets learned that the interview was actually an excerpt from a film by Ziegler called "The Framing of Joe Paterno." (Ziegler is also famous for making a 2009 film that was heavily supportive of Sarah Palin.) In a post on Sunday, TVNewser said that NBC's initial statement "probably leaves readers with the impression that NBC journalists were involved, even though it technically never says NBC conducted the interview."
Ziegler's main focus is what he describes as the railroading of Paterno, the late Penn State coach who was accused by the official Freeh Report of having worked to cover up Sandusky's child abuse. But, along the way, he called the legal case against Sandusky "remarkably weak" at points in the investigation, and said that a sexual assault that assistant coach Mike McQueary reported seeing was actually a "botched 'grooming.'"
In a blog post last week, Ziegler defended himself. "I made it very clear to everyone here, including Sandusky, that I am not supportive of him and some of my questions of him were actually much tougher than any he has ever faced," he wrote.
"The Today Show to Air Jerry Sandusky Interview Filmed by Penn State Truther," Gawker's headline blared. "NBC To Air 'Interview' Of Sandusky By Man Who Called The Case Against The Convicted Child Rapist 'Remarkably Weak'" was the take from Think Progress. Even Paterno's own family spoke out against Ziegler's interview, calling it a "sad and unfortunate development" and "an insult to the victims and anyone who cares about the truth in this tragic story."
On Monday, Matt Lauer pressed Ziegler about his views on Sandusky. It took Lauer four tries before Ziegler conceded that he thought Sandusky was guilty of "many, if not all, of the things he was convicted of," but he said there had been errors of due process in Sandusky's trial. He also held up documents which he said came from "Victim 2," who he said denied having been molested by Sandusky in a shower. Lauer quickly cut in to say that NBC News was not identifying the boy, even though Ziegler does in his film. The show then aired excerpts of Sandusky disputing McQueary's account.
Ziegler said he knew he would not get a fair hearing in the media about Paterno or Sandusky.
"I know the media really well, Matt," he said. "I personally believe that the media ... they don't want to hear what the truth is. This has been a rush to judgment from the very beginning."
Related
Before You Go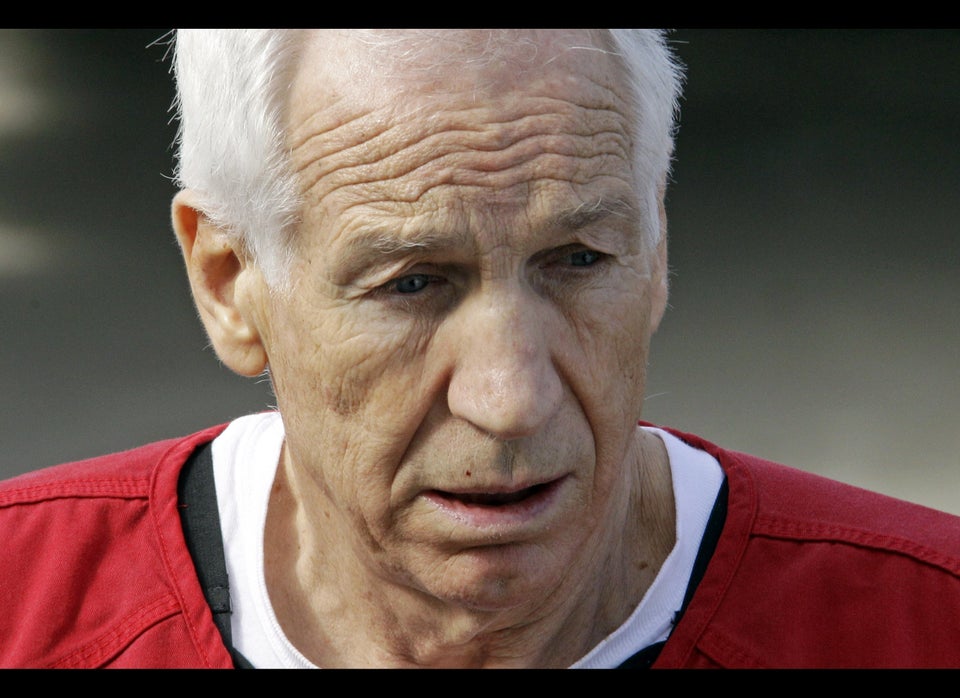 Jerry Sandusky Trial
Popular in the Community