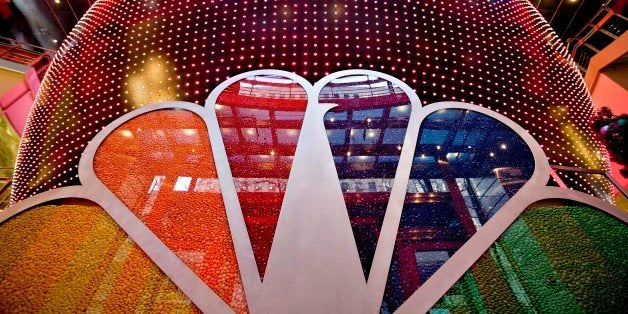 NBC News announced a number of changes to their staff chart as part of a company-wide reshaping, in a memo sent by chief Deborah Turness Friday.
At the tip of these changes is Alexandra Wallace, senior vice president at NBC News and the lead executive for "Today," who will now act as "General Manager/360 Leader" for "NBC Nightly News" and "Meet the Press." Wallace's new responsibilities will include launching "Meet the Press" as a go-to "7 days-a-week" source for political news and to ultimately achieve top domination for the network, the memo said.
"This is a pivotal role as we focus our efforts on being number one on every platform and on transforming our premium TV brands into premium digital properties," it continued.
The staff announcement also acknowledged that "Today" has its work cut out as it attempts to recover from the loss of its sixteen-year winning streak to "Good Morning America" last year.
"TODAY has shown so much progress in recent months, but there is still much to do," Turness wrote. The network is looking for a general manager at the senior vice-president level for the show. The memo included this chart which reflects the recent changes to senior leadership: The company said they will also be implementing a more general restructuring plan where both TV and digital teams, like employees on both the "Today" show and TODAY.com, will be seated together.
The last restructuring at NBC News in 2013 resulted in a number of staff layoffs where nine people were reportedly laid off at "Today" and several more at "NBC Nightly News."
Read the entire staff memo below:
Dear All,

As I have shared before, we are planning a substantial investment in NBC News to future-proof the entire organization. The plan will fully integrate our digital and broadcast operations, driving each of our key broadcasts and brands to deliver powerful journalism on every screen and platform. Over the past few months, a broad cross-section of leaders and staff from across the division have been working hard to shape this transformation and to create a blueprint for the future. The new shape of our operation will be rolled out in a methodical, considered and phased approach in the coming months. We will start with the exciting step of co-locating broadcast and digital teams so everyone is able to collaborate more organically. That means that the teams who make the TODAY show on TV and TODAY.com will be seated together. And the staff who drive the NBCNews.com site will work alongside the "Nightly News" team.

These are the first steps in a long process that will see changes to technology and skills rolled out right across our operations. They will ensure that we equip our staff with state-of-the-art skills and the state-of-the-art tools they need to do their jobs. They will also deliver a sustainable future to NBC News in an increasingly competitive environment.

Executing all of this will be a Herculean task for the leadership team. I have therefore reshaped the team to enable my senior leaders to focus on more defined areas of our business. I am pleased to share those changes with you today.

Below is a chart showing all of my direct reports. Most roles and responsibilities will remain the same, but there are a few key changes that will support the delivery of the transformation ahead. They are:

Alex Wallace will formally deputize for me and serve as my back-up in times that I am unavailable. Having been instrumental in the recent growth at the TODAY show in TV and digital, I have asked her to now focus her efforts on a newly-created position that will enable her to deliver that same cross-platform approach and growth to other areas of our business. As SVP News, she will become the General Manager/360 Leader for "Nightly News" and "Meet the Press," and will lead all our editorial and political coverage out of the DC bureau.

This is a pivotal role as we focus our efforts on being number one on every platform and on transforming our premium TV brands into premium digital properties. Alex is uniquely placed to unlock the multi-platform future of "Nightly News," and to make "Meet the Press" a 7 days-a-week source for politics and beltway buzz, working with Pat Burkey and Rob Yarin respectively. She will also continue to be my right hand person on all news-related matters and will work closely with Ken Strickland who continues his role managing the Washington Bureau, in close collaboration with David Verdi.

TODAY has shown so much progress in recent months, but there is still much to do. We want to drive greater cooperation between all parts of the brand including the various hours of the weekday show, "Weekend TODAY" and TODAY.com. And we also need to explore additional opportunities in digital, e-commerce, events and other possible areas of extension that need focus beyond the day-to-day execution of the broadcast and digital outputs. This is a job in and of itself, and so we need to fill a GM role at SVP level for TODAY. This person will work very closely with Don Nash, Dee Dee Thomas and Jen Brown. I will let you know when we have news to share.

David Verdi will add oversight of digital newsgathering to his current responsibilities, so that we are optimizing those efforts online and on television. This expanded role will be key to how we produce and deliver journalism across all platforms. Greg Gittrich will support the evolution of cross-platform newsgathering by partnering closely with David to provide digital editorial newsgathering expertise and leadership. Greg will continue in his capacity as VP, News & Product, NBC News Digital and Executive Editor of NBCNews.com. He will work alongside Julian March to help us all deliver digital journalism and products that will serve our merged organization of the future.

Julian arrives on January 21st, and as I mentioned in his announcement, he will focus on the integration of our broadcast and digital operations. He is a broadcast and digital native and a great journalist. I know you will be as warm and welcoming to him as you've been to me.

Mark Lukasiewicz will also add to his current responsibilities and become SVP, Specials and Executive-in-Charge of News Transformation. Reporting to me, Mark is charged with overseeing the coming together of our editorial and technology transformations to ensure both projects work together seamlessly.

David McCormick will continue to support NBC News, however his role is now at the News Group level as SVP, Standards and Practices, NBCUniversal News Group, reporting to Pat Fili-Krushel.

Lastly, Gemma Mansfield assumes the newly-created role of VP, Human Resources for the News Division. We have benefitted tremendously from having Jo O'Brien's direct involvement in our transformation these last few months, and she will stay closely involved, but given her larger job running HR for the entire News Group, we are grateful that she has designated Gemma to be our main point.

Please join me in congratulating everyone on their new roles, and I hope you will also share in my excitement about the future. Without these changes I could not expect my leadership team to deliver the transformation we need to ensure NBC News is a sustainable, successful operation. This new structure means we are shaped for delivery of the changes ahead.

As always, I thank you all for your hard work, creativity and dedication. Together, we will win on all platforms.

Deborah
Related
Before You Go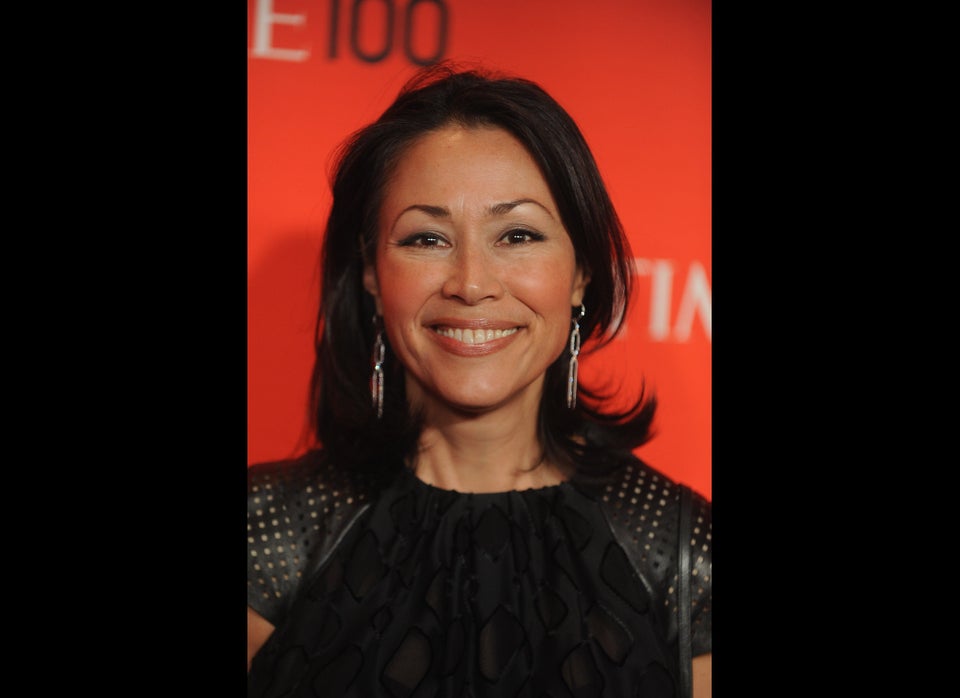 Faces of NBC News
Popular in the Community