 NBC missed a big Olympics moment on Tuesday when it edited Ksenia Afanasyeva's tragic gymnastics finish out of its broadcast.
Afanasyeva, a Russian gymnast, was the reigning world champion for the floor exercise. She delivered a strong performance on Tuesday, until she crashed on her knees on her final pass. The mistake devastated her teammates, who were visibly shocked and upset.
NBC was hit for not airing the routine — a decision that critics said it made to create more suspense around Team USA. The American team was set to perform after the Russians, and was already ahead in the previous events.
NBC also cleverly avoided showing the standings upon skipping ahead to the U.S. rotation, with Al Trautwig asking whether the U.S. 'can deliver a knockout blow' and casting doubt upon American chances by showing Aly Raisman missing a tumble landing during warmups.
Some viewers spoke out against the network's editing on Twitter, with one person saying that it "proves NBC can't be trusted to show tape-delayed sports."
NBC's Olympics coverage has been heavily scrutinized thus far. In addition to the usual criticism over airing the events on tape delay, the network was hit for spoiling Missy Franklin's gold win and cutting a tribute to the victims of London's 7/7 terrorist attacks out of its broadcast of the opening ceremony.
Before You Go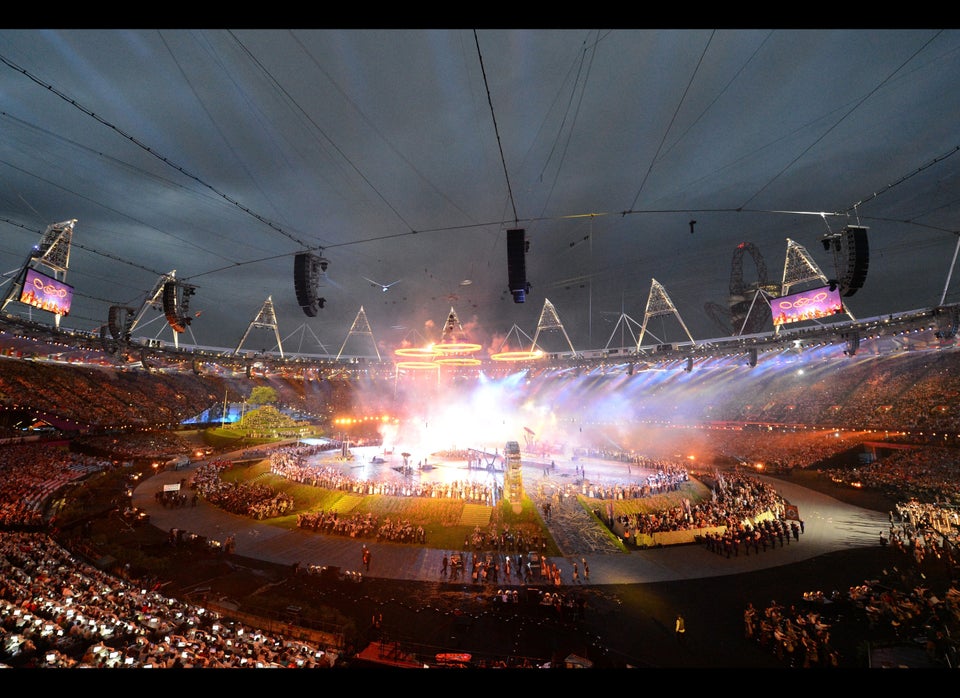 Olympic Opening Ceremony
Popular in the Community