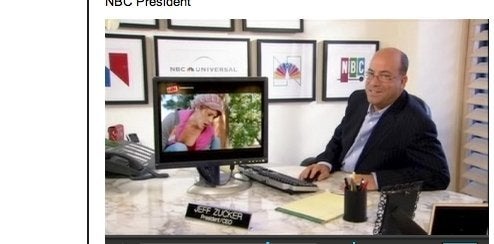 Jeff Zucker, President and CEO of NBC Universal, will appear in a commercial to run before the April 3 return of NBC's "My Name is Earl." In the commercial, Zucker appears to mock both the writers and the strike that sidelined Hollywood for months.
"We put together a little recap to get everybody back to speed," Zucker says. "It's right here on NBC.com, where you can watch all of your favorite shows, preferably within the first 17 days." A key point of contention in the writers' strike was that the writers received no residuals for any content downloaded online — and the strike agreement now provides a 17-day window during which studios can stream content without paying the writers royalties. Zucker also references online advertising, another centerpiece of the strike.
Zucker also took a non-strike-related dig at the writers, saying, "Earl gets hit by a car, just like he did in the pilot episode. Writers refer to that as a 'callback.' I call it getting paid twice for writing the same thing."
Popular in the Community