"He lied to you, he lied to Matt Lauer, he lied to his mom," Roker said to co-host Billy Bush on the "Today" show last week. "He left his teammates hanging while he skedaddled. There was no robbery, there was no pull over. He lied."
Roker wasn't wrong, but according to Page Six, "Today" show executives and on-air talent are unhappy with the way things went down. The outburst also apparently made things a little awkward with the U.S. Olympic Committee.
"It was a great thing to watch online, but a lot of NBC staff thought that he took it way too far for something that, while it was certainly a legitimate issue and certainly bad behavior by Lochte, outrage to that level just wasn't justified," a source told Page Six.
The Washington Post recently wrote up reports of in-fighting among the anchors, pointing out the awkwardness between Bush and Roker when they had to insist they were "friends" after their Lochte disagreement.
But an NBC exec that spoke to Page Six insisted things are good with Roker and the rest of the crew. The Huffington Post has reached out to NBC and will update this post accordingly.
"This is not true," said the anonymous exec. "No one feels this way. In fact, everyone here is happy — specifically with the 'Today' show's great ratings."
We'll be over here sipping some tea while we wait for things to play out.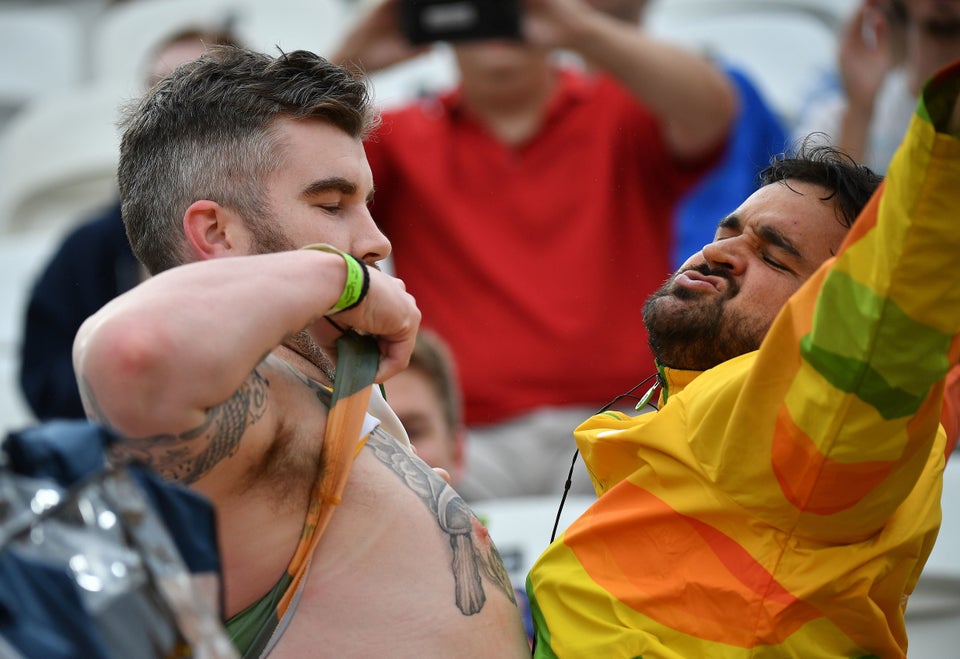 Photos Show Olympics Fans Are The Best Fans
Popular in the Community