A University of California at Berkeley student called out NBC News on Twitter on Wednesday for its poor choice of photos in a tweet about Sam DuBose, an unarmed black man fatally shot by a police officer during a traffic stop.
NBC's headline announced that the officer, Ray Tensing, had been indicted for murder in Dubose's death. However, the network's photo choice -- a smiling shot of Tensing in uniform and an old mug shot of Dubose from a charge totally unrelated to his death -- implied that Dubose was more of a "criminal" than Tensing.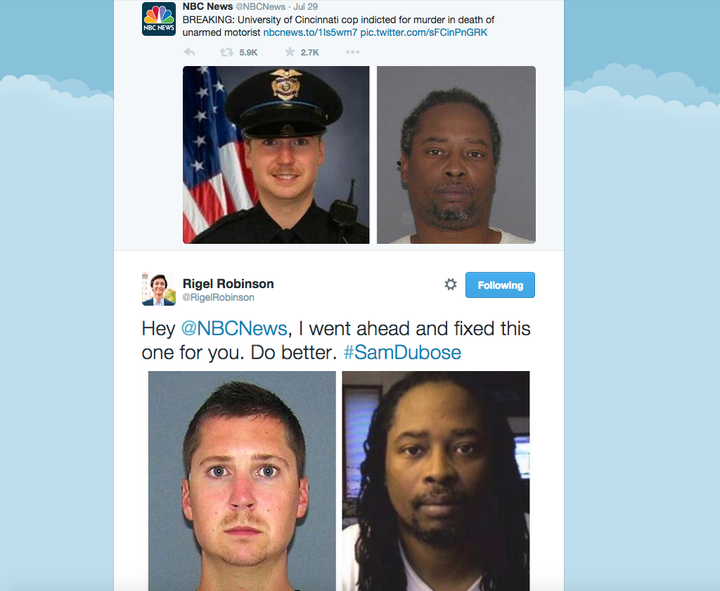 "Hey @NBCNews, I went ahead and fixed this one for you. Do Better," Rigel Robinson tweeted, along with a split image of a regular photo of Dubose alongside Tensing's mugshot.
"How we tell these narratives is important," Robinson, 19, told The Huffington Post. "Digging up an old mugshot for the black man that got shot instead of the officer that was just indicted for killing him does a disservice to the memory of Mr. Dubose, it does a disservice to journalism, and frankly, it's just racist."
Robinson was far from the only person to criticize NBC's photo choice, but his visually striking commentary garnered more than 10,000 retweets.