Days after she made her explosive comments defending "blackface," Megyn Kelly and her show are over at NBC. But the network can't wipe its hands clean of this mess that easily.
NBC knew exactly who Kelly was when it poached her from Fox News to anchor and host both her own daytime program and a Sunday night news-magazine show. And for that, the network should be held accountable too.
Her long history of racially insensitive remarks is well documented. During her tenure at Fox News, she spearheaded an obsessive focus on the fringe New Black Panther Party, famously insisted that Santa Claus and Jesus were both white, suggested Middle Eastern migrants would end Germany "as we know it," and accused Michelle Obama of perpetuating a "culture of victimization" by discussing racial discrimination she's faced ― just to name a few incidents.
By his own admission, NBC chairman Andy Lack ― who led the play for Kelly ― claimed that he "didn't spend a lot of time" looking at her work on Fox.
And yet despite all that, NBC paid her a jaw-dropping sum to ditch the conservative Fox News and take up shop with the network, offering Kelly a reported $69 million for a three-year contract. As far as network investments go, that's a huge bet.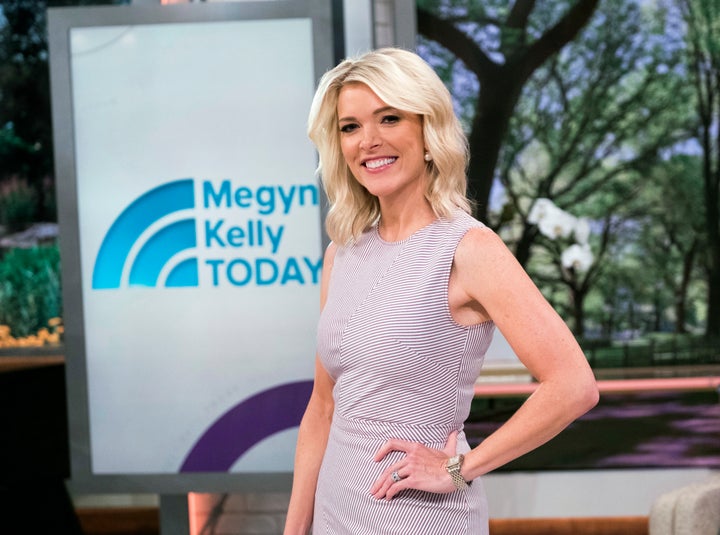 And what's more, to make room for this new face with a problematic history,  Lack shuffled out two of NBC's black hosts, Tamron Hall and Al Roker of "Today's Take," to give Kelly their coveted 9 a.m. slot. Hall's and Roker's combined salaries were less than half of what NBC was paying Kelly, The Wall Street Journal reported.  
To say NBC didn't get what it paid for would be an understatement. Ratings for her shows, "Megyn Kelly Today" and "Sunday Night With Megyn Kelly," were far worse than expected. From September 2017 to September 2018, viewer numbers for Kelly's daytime show dropped 13 percent overall from her predecessors'. By comparison, the hour of the "Today" show that aired before Kelly's declined only 3 percent during that time, and ABC's competing show, "Good Morning America," went down by only 6 percent. 
So where did NBC and Kelly go wrong?
Maybe the network's largely left-leaning viewers were turned off by her decision to interview Jones in June despite outrage from critics who feared the publicity would expose him and his viewpoints to a mainstream audience.
Maybe more dropped off in January when she spent several minutes attacking actress Jane Fonda for her anti-Vietnam War activism and for refusing to talk to Kelly months before about plastic surgery.
Maybe it's just that the show often felt stiff and awkward ― a characteristic of the program that became the subject of a satirical daily Jezebel column, "Megyn Kelly Today, Today."
Or maybe, it's because viewers could see right through Lack and NBC's attempt to sell them on a former Fox News host who, among so many other things, still has to ask what's wrong with blackface in 2018.
Calling all HuffPost superfans!
Sign up for membership to become a founding member and help shape HuffPost's next chapter