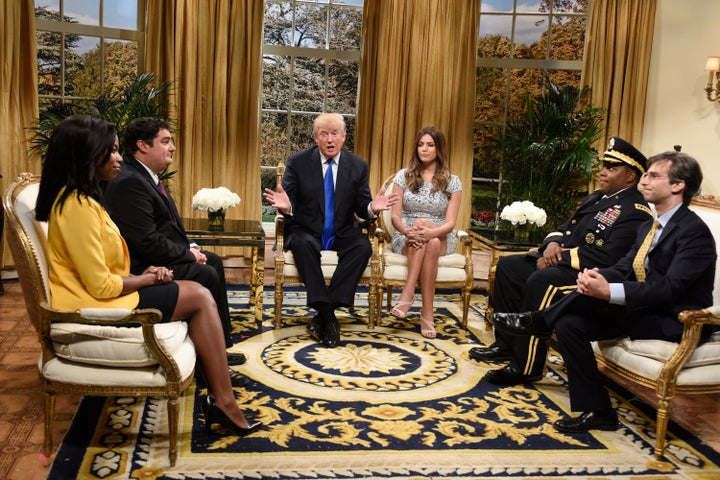 At a panel hosted by the Television Critics Association Wednesday, NBC Entertainment Chief Bob Greenblatt said he had no regrets about allowing Donald Trump to host "Saturday Night Live" last year.
As The Wrap's Daniel Halloway first reported, Greenblatt was asked whether the episode's high ratings were worth the controversy Trump's appearance generated.
"I think it was," he said. "At the end of the day, he was on the show for 11 minutes, and as I like to say, the Earth didn't fall off its axis."
Then the network invited the GOP presidential contender to appear on "SNL," causing outrage among members of the Latino community and prompting the Congressional Hispanic Caucus to pen a letter asking NBC to reverse its decision.
"We're not in business with him, but love it or not he's one of the most political figures of our time, and he's on our shows," Greenblatt said. "I think that if we were in the business of never having any one guest on the network who had views that disagreed with our views, we would be out of business."
Perhaps Greenblatt's tone-deaf comments shouldn't be a surprise given the network's history on the issue. In a November meeting meant to assuage members of the Congressional Hispanic Caucus, NBC News President Deborah Turness enraged lawmakers by referring to undocumented immigrants as "illegals," then pandering to those present by saying, "Yo hablo español -- we love the Hispanic community."
NBC declined to comment further on the matter Wednesday.
Calling all HuffPost superfans!
Sign up for membership to become a founding member and help shape HuffPost's next chapter