 NEW YORK -- NBC has come under fire in the British press for editing out a performance during the London Olympics opening ceremony that has been interpreted by some as a tribute to victims of the "7/7" terrorist attacks that rocked that city in 2005.
The Daily Mail scoffed that NBC replaced a "tribute to 7/7 victims with bland Michael Phelps interview."
As Scottish singer Emeli Sandé sang "Abide With Me," and a memorial wall featured images of spectators' deceased loved ones, BBC commentator Hazel Irvine noted that "the excitement of that moment in Singapore seven years ago when London won the Games was tempered with great sorrow the very next day, with the events on 7 July."
Deadspin, which first called attention to the missing segment and features video of the BBC's coverage, noted that the International Olympic Committee's media guide makes no direct reference to the 7/7 attacks. In the media guide, the related dance sequence, featuring 50 dancers, is described as dramatizing "the struggle between life and death using such powerful images of mortality as dust and the setting sun."
When asked about editing the song-and-dance performance, an NBC Sports spokesman responded in a statement: "Our program is tailored for the U.S. television audience. It's a credit to [opening ceremony producer] Danny Boyle that it required so little editing."
James Poniewozik, television critic for Time magazine, noted Saturday that there's "some disagreement over whether the segment was actually, literally a tribute to terrorism victims," despite the reference to the attacks during the BBC's coverage.
"But it also doesn't really matter," Poniewozik wrote. "Specific or general, a tribute to the missing seems like precisely the most sensitive section of a ceremony to edit out. And besides that, given the stranglehold NBC maintains on content for an event its audience has a massive interest in, why edit anything out? It may have been a long ceremony, as they always are, but there was plenty of time to air the song rather than have Ryan Seacrest interview athletes (which NBC has the rest of the games to do, over and over and over)."
While NBC is livestreaming every medal event -- a first in Olympics history -- the network isn't allowing online access to the opening and closing ceremonies before the spectacles air on prime time. On Friday, U.S. Olympics fans could follow coverage of the opening ceremony on Twitter or seek out live feeds online, but couldn't watch the entire four-plus-hour spectacle on television before NBC aired it that night.
Despite the criticism, NBC's ratings didn't suffer. On Saturday, the network announced that Friday night's opening ceremony was the most watched ever for a Summer Olympic Games, with 40.7 million viewers on average.
Related
Before You Go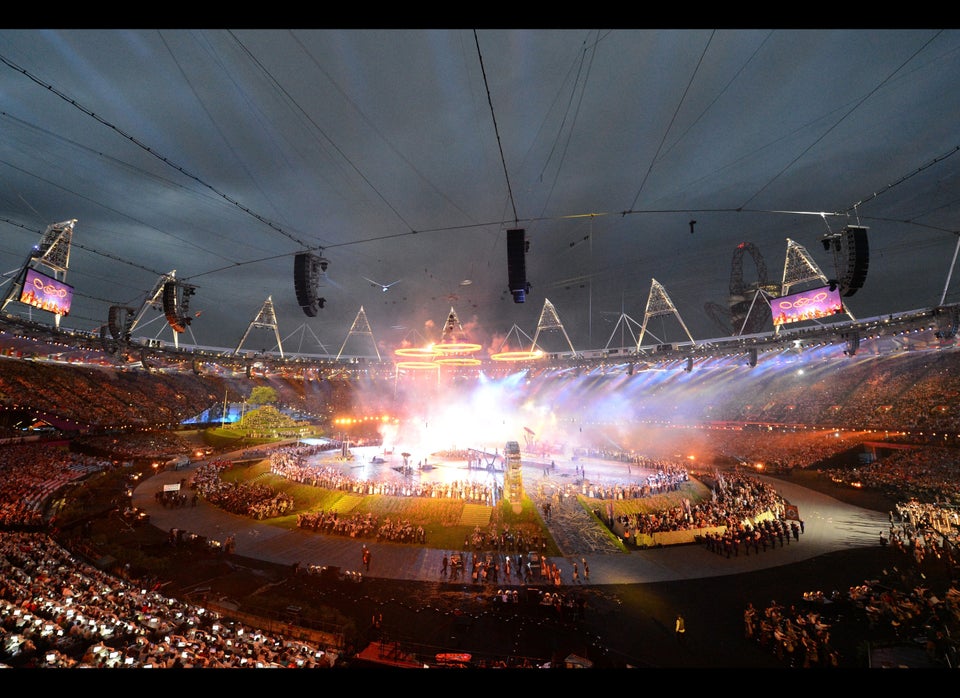 Olympic Opening Ceremony
Popular in the Community