U.S. female Olympians had earned their country 51 medals as of August 9th, and are on track to surpass the 53 medals secured by U.S. women in Beijing in 2008. Given that achievement -- and the countless others by female Olympians of other nations -- this seems like the moment to finally appreciate female athletes for their athletic prowess, not just their sex appeal, right? Unfortunately, a video NBC created and posted on the web this week suggests otherwise.
The video, titled "Bodies In Motion," depicts select female Olympic athletes in slow motion. The first two shots are of one woman taking off her shorts and another licking her lips. The women selected are overwhelmingly white, thin and wearing uniforms that are varying degrees of revealing, and the footage is set to what Jezebel's Erin Gloria Ryan describes as "soft core porn music." The mashup, which was originally posted on NBCOlympics.com, NBC's official Olympics website, elicited a swift wave of criticism from media outlets such as Jezebel and ThinkProgress. The video has since been taken down (the full clip can still be viewed on Jezebel), but the criticism raises larger questions about NBC's coverage of female athletes.
Where are the women's boxing highlight reels? What about women's weight lifting? What about any sport that doesn't bare midriffs, décolletage, a** cheek bottoms? Was the network having a contest to see which video producer could patch together the most embarrassingly juvenile highlight reel?
... it's an error of editorial judgement, packaging women doing their jobs, which happen to be entertaining, as if they're eye candy. As NBC reassesses its coverage in preparation for the next games, "Bodies in Motion" should be a prime example of where the network's judgement failed.
This isn't the first time during the 2012 Summer Olympics that a media outlet has made questionable calls in its coverage of women. Before the games even started, the Herald Sun, an Australian newspaper, criticized swimmer Leisel Jones' weight, even asking readers to respond to a poll asking whether she looked "fit" enough to compete. More recently, the New York Times came under fire for its harsh profile of American hurdler Lolo Jones, which accused the athlete of relying on her looks and virginal status to gain endorsements and attention.
The media still seems to be working out how to cover what female athletes can do rather than how they look. Meanwhile, female Olympians continue bringing home medals with their athletic skills, not their flat stomachs.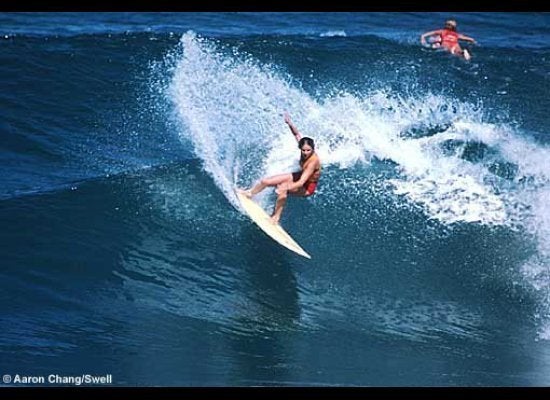 21 Photos That Showcase Women's Athleticism
Popular in the Community