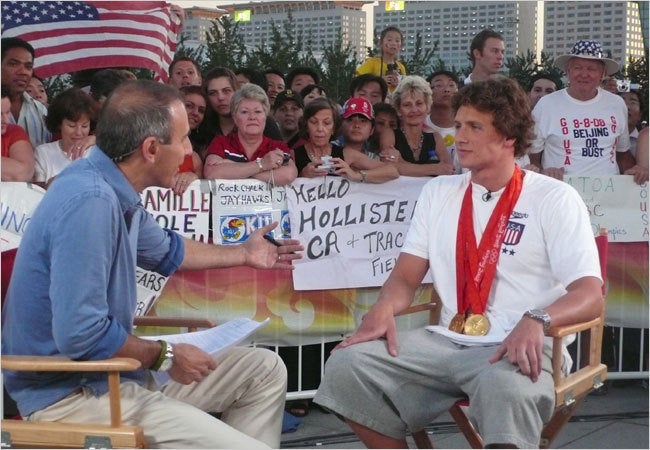 After a string of disappointing years in prime time, NBC executives had high hopes for a turnaround with the Beijing Olympics; but those hopes were tempered by a string of concerns.
Would China display some of its repressive political tendencies and potentially embarrass NBC? Would a protest or incident mar the feel-good atmosphere? Most of all, would enough viewers show up to justify the $894 million NBC Universal paid for the American television rights?
With so many concerns, the network's sales department felt compelled to scale back the ratings guarantee it offered to advertisers. The network also withheld some commercial inventory for use as what is known as make-good ads -- free commercials offered to compensate advertisers for under-delivery of an audience.
They won't need them. The Beijing Games have become the hottest event of the summer, with numbers that so far have been certifiably big -- far beyond the network's expectations. The Games have drawn an average audience of about 30 million a night on NBC itself, millions more on NBC's cable channels, 30 million unique visitors to NBC's Olympics Web site, 6.3 million shared videos from the coverage streamed on the site and an ultimate profit that network executives project will surpass $100 million.
Popular in the Community