WASHINGTON -- The National Collegiate Athletic Association expressed concern Thursday with a new "religious freedom" law in Indiana that could open the door to legalized discrimination against lesbian, gay, bisexual and transgender individuals.
"The NCAA national office and our members are deeply committed to providing an inclusive environment for all our events," said NCAA President Mark Emmert. "We are especially concerned about how this legislation could affect our student-athletes and employees."
The Final Four games in the March Madness men's basketball tournament will be held in Indianapolis next week, putting the issue front and center for the NCAA. Emmert said he will "work diligently" to make sure that visitors and athletes at the event will not be "impacted negatively."
"Moving forward, we intend to closely examine the implications of this bill and how it might affect future events as well as our workforce," he added.
Indiana's new Religious Freedom Restoration Act will allow any individual or corporation to cite its religious beliefs as a defense when sued by a private party. Many opponents of the legislation, which included business leaders, argued that it may open the door to widespread discrimination. Business owners who don't want to serve same-sex couples, for example, may now have legal protections to discriminate.
Indiana Gov. Mike Pence (R) signed the legislation Thursday in a private ceremony closed to the public and the press. He denied that the law authorizes discrimination and argued that "many people of faith feel their religious liberty is under attack by government action."
Jason Collins, the first openly gay NBA player, also said he was concerned about traveling to the state next week for the Final Four games.
Business leaders and organizers of major events set to be held in the state were cautioning Pence against backing the legislation in recent weeks. Leaders of the Christian Church (Disciples of Christ), which plans to hold its 6,000-person General Assembly in the state in 2017, said they were reconsidering because of the legislation. Organizers of Gen Con, which has been called the largest gaming convention in the country, threatened to stop holding the event in Indiana.
And Marc Benioff, CEO of the tech giant Salesforce, said Thursday that the company would now be "canceling all programs that require our customers/employees to travel to Indiana to face discrimination."
HUFFPOST READERS: If you live in Indiana, and feel you've been discriminated against due to your sexual orientation or gender identity, we want to hear from you. Email your story or any tips to openreporting@huffingtonpost.com. Include your name, the city you live in, and a phone number if you're willing to be contacted by a reporter.
Want more updates from Amanda? Sign up for her newsletter, Piping Hot Truth.
Support HuffPost
The Stakes Have Never Been Higher
Before You Go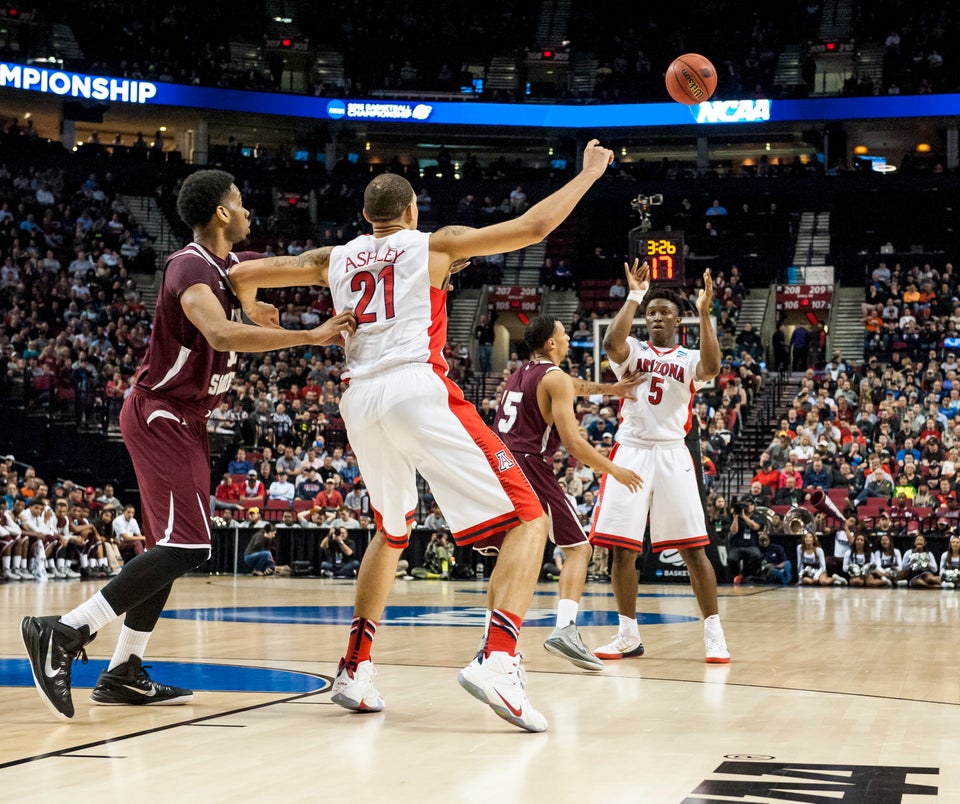 Some Good March Madness Pics
Popular in the Community