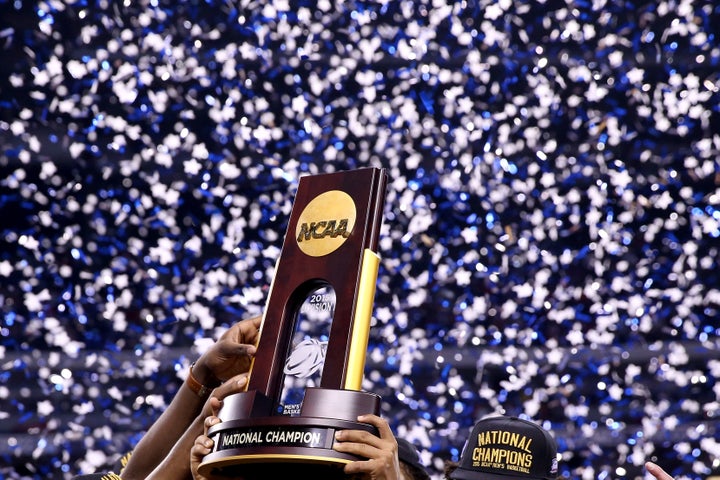 If there's one thing that remains true in America's capitalistic society, it's that money talks. Start messing with people's money, and you have their attention.
So when the city of Houston, Texas, voted against an anti-discrimination ordinance on Wednesday night, the NCAA and the NFL each had a chance to take a strong stand against the city's decision. You see, the NCAA and NFL have chosen Houston as the city to host the men's Final Four in 2016 and Super Bowl 51 in 2017, respectively.
They have the ability to revoke that decision. Such a move would show that these sports organizations stand in solidarity with the LGBT community. But as of now, they have not.
NFL League spokesman Brian McCarthy told the New York Times Wednesday that Houston's decision "will not affect our plans for Super Bowl LI in 2017." Dan Gavitt, vice president of Men's Basketball Championships for the NCAA, also issued a statement saying that it will not relocate next year's Final Four. "The NCAA has no plans to move the 2016 Final Four, as it takes years to plan and implement this world-class event," they said.
These organizations have political clout. In the past, state government has appeared to listen when the NFL and NCAA have threatened to take their business elsewhere over a social issue. So why aren't they doing it with the city of Houston? What makes the situation in Houston different?
How is the situation in Houston different than earlier this year, when NCAA President Mark Emmert and other corporate entities pressured Indiana into making changes to a state law that would have allowed businesses to discriminate against members from the LGBT community?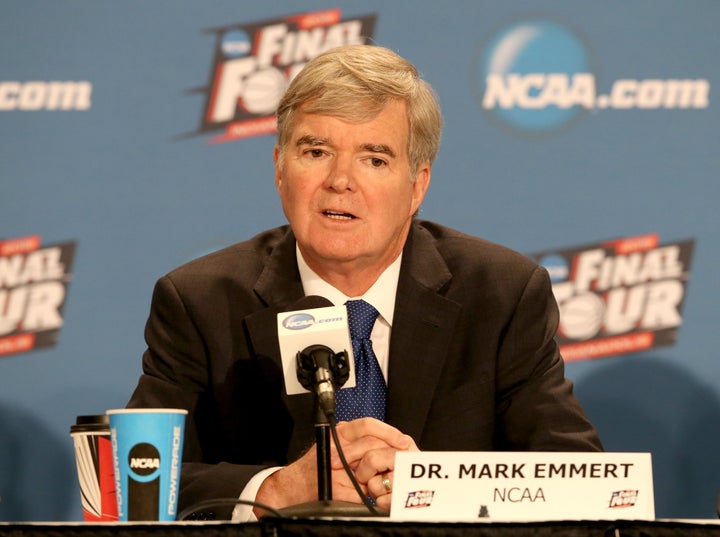 How is the situation in Houston different than when the NCAA prevented the state of South Carolina from hosting NCAA championship tournaments for 15 years because the government flew the Confederate flag on state grounds? 
How is the situation in Houston different than when the NFL strongly condemned an Arizona bill that would have discriminated against gays and denied them service based on religious freedom? The NFL was reportedly considering relocating Super Bowl XLIX from Phoenix, Arizona to Tampa Bay, Florida because of the law, and Governor Jan Brewer ended up vetoing that bill.
Both the NCAA and NFL could taken a powerful stand against Houston's bigoted policy like they have in the past, but right now they are each pulling a ¯\_(ツ)_/¯. This arbitrary decision-making process makes the organizations look bad.
If they really wanted to promote inclusivity, they would do so in any city they're doing business with. But right now, they're just picking and choosing. The NFL flexed on Arizona. The NCAA flexed on Indiana. But it appears they are not interested in messing with Texas. 
PHOTO GALLERY
NCAA Tournament Buzzer Beaters
REAL LIFE. REAL NEWS. REAL VOICES.
Help us tell more of the stories that matter from voices that too often remain unheard.