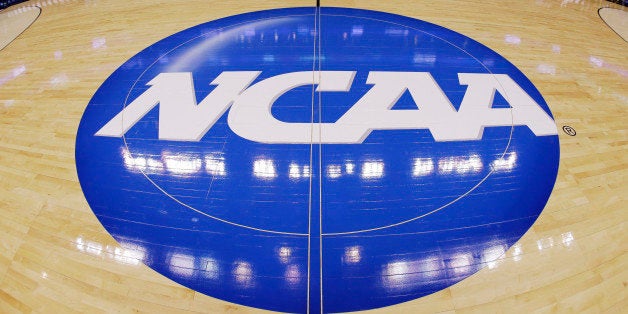 The National Collegiate Athletic Association denied Monday that it holds any legal responsibility for academic fraud that may occur at the schools under the association's rule, pushing back against a new lawsuit that seeks to hold the organization accountable for alleged academic fraud at the University of North Carolina.
The association was sued alongside the university last month by Rashanda McCants and Devon Ramsay, two former UNC student-athletes who allege that the school purposefully pushed them "toward programs and courses that lacked rigor [and inflated their grades] so as to free up as much time as possible for athletic commitments," effectively providing the student-athletes with a less valuable education that was than that of the typical UNC student.
However, unlike a separate academic fraud lawsuit filed against UNC in November, McCants and Ramsay's lawyers are attempting to hold the NCAA accountable too, writing in the lawsuit that the association acted "carelessly and negligently," failed to properly police its member institution and "sat idly by, permitting big-time college sports programs to operate as diploma mills that compromise educational opportunities and the future job prospects of student-athletes for the sake of wins and revenues."
As a result, McCants and Ramsay's legal team are seeking wide-ranging reforms to the NCAA in hopes of improving national accountability. From Sports Illustrated:
[The lawsuit] demands the creation of an independent commission that would audit Division I programs to ensure that athletes are not victimized by academic fraud and that minority athletes are not receiving inferior education. Audits would also measure post-graduation employment for college athletes and whether -- as some NCAA advertisements suggest -- playing sports helps the job prospects of college athletes. Hausfeld also seeks monetary damages for all former and current NCAA athletes who didn't receive the meaningful education they were promised by the NCAA, conferences and member institutions.
"The NCAA is not legally responsible for any academic fraud that may have occurred at UNC," Dellinger said in the statement.
In a separate statement provided to CBS Sports, NCAA chief legal officer Donald Remy added that "the law does not and has never required the NCAA to ensure that every student-athlete is actually taking full advantage of the academic and athletic opportunities provide[d] to them."
This is a familiar position for the NCAA to take. In court documents filed by the NCAA in 2013, the association "denie[d] that it has a legal duty to protect student-athletes," saying that was the responsibility of the schools alone.
McCants and Ramsay are represented by Michael Hausfeld, the lead attorney in the landmark Ed O'Bannon lawsuit last year, in which the courts ruled that the NCAA should not be allowed to stop college athletes from receiving some of the money made off their images and likenesses.
The student-athletes' allegations are backed up by a 100-plus page report issued last October by a former U.S. Justice Department official, who after an in-depth investigation found evidence of academic fraud at UNC from 1993 until 2011, long enough to potentially alter the lives of more than 3,100 students.
"It's about a lot more than Chapel Hill," Robert Orr, a former North Carolina Supreme Court Justice and member of the McCants and Ramsay's legal team, said in January. "It's about the system."
CORRECTION: A previous version of this story incorrectly stated that that UNC fraud from 1993 to 2011 potentially affected more than 3,100 student-athletes. It potentially affected more than 3,100 students.
Calling all HuffPost superfans!
Sign up for membership to become a founding member and help shape HuffPost's next chapter