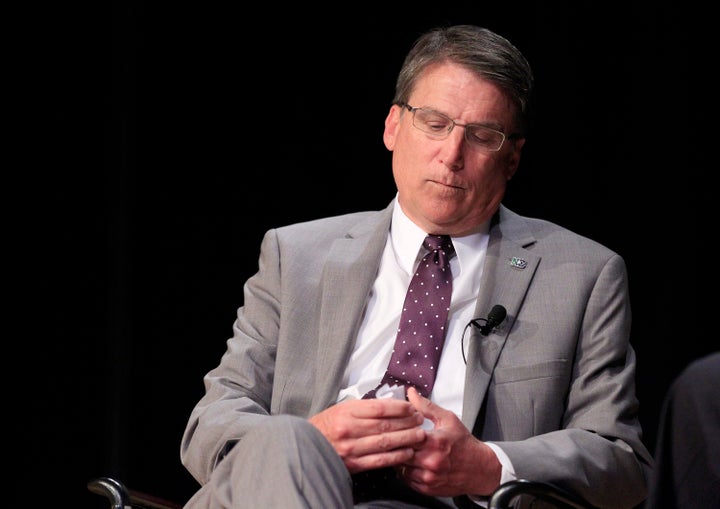 The NCAA has withdrawn all championship events from North Carolina for the 2016-17 academic year because the state has passed several laws targeting the LGBT community, the organization announced Monday.
The decision will affect seven NCAA championship events, including the first and second rounds of the Division I men's basketball tournament and the women's soccer College Cup.
"Fairness is about more than the opportunity to participate in college sports, or even compete for championships," NCAA President Mark Emmert said in a statement. "We believe in providing a safe and respectful environment at our events and are committed to providing the best experience possible for college athletes, fans and everyone taking part in our championships."
The NCAA mentioned both laws, as well as another that allows government officials to deny services to LGBT people, as grounds for pulling athletic events. The agency also noted that five states have passed measures in opposition to North Carolina's laws that prohibit public employees ― which could include coaches and athletes at some universities ― from traveling to the state.
"The Board of Governors must advance college sports through policies that resolve core issues affecting student-athletes and administrators," G.P. "Bud" Peterson, the chair of the NCAA board of governors, said in a statement. "This decision is consistent with the NCAA's long-standing core values of inclusion, student-athlete well-being and creating a culture of fairness."
"It seems that almost every day, we learn of a new consequence of HB 2," a spokesman for North Carolina Attorney General Roy Cooper said in a statement. "Now, our ability to host these events at the highest level has been eliminated because of Governor McCrory and HB 2. Enough ― we need to repeal this law and get our state back on track."
"We're all aware, except for Pat McCrory, that the damage will continue until we take the worst LGBT bill in the nation off the books," said Chris Sgro, the executive director of Equality NC, an LGBT rights group that has fought against the law.
Losing the NCAA men's basketball tournament games, which Greensboro was supposed to host in 2017, will particularly sting for many residents of North Carolina.
"North Carolina is ground zero for NCAA college basketball. It's not something you should mess with," Sgro told The Huffington Post on Monday night. "We're famous for three things ― beaches, barbecue and basketball ― and now Pat McCrory has stepped all over one of those with the worst LGBT bill in the nation."
The NCAA noted the decision was consistent with steps it had taken in the past "to ensure its championship environment is consistent with its values," pointing to bans regarding states that display the Confederate flag and the use of "hostile and abusive Native American imagery."
The group said it would continue to evaluate locations for future events, which will be required to provide information about local anti-discrimination laws.
"I genuinely look forward to the NCAA merging all men's and women's teams together as singular, unified, unisex teams," spokeswoman Kami Mueller said in a statement circulating on Twitter. "Perhaps the NCAA should stop with their political peacocking ― and instead focus their energies on making sure our nation's collegiate athletes are safe, both on and off the field."
In apparent reference to the transgender bathroom bill, Mueller also called the decision "an assault to female athletes across the nation."
"Under the NCAA's logic, colleges should make cheerleaders and football players share bathrooms, showers and hotel rooms."
Travis Waldron contributed reporting.
This story was updated to include comment from Mueller.
Before You Go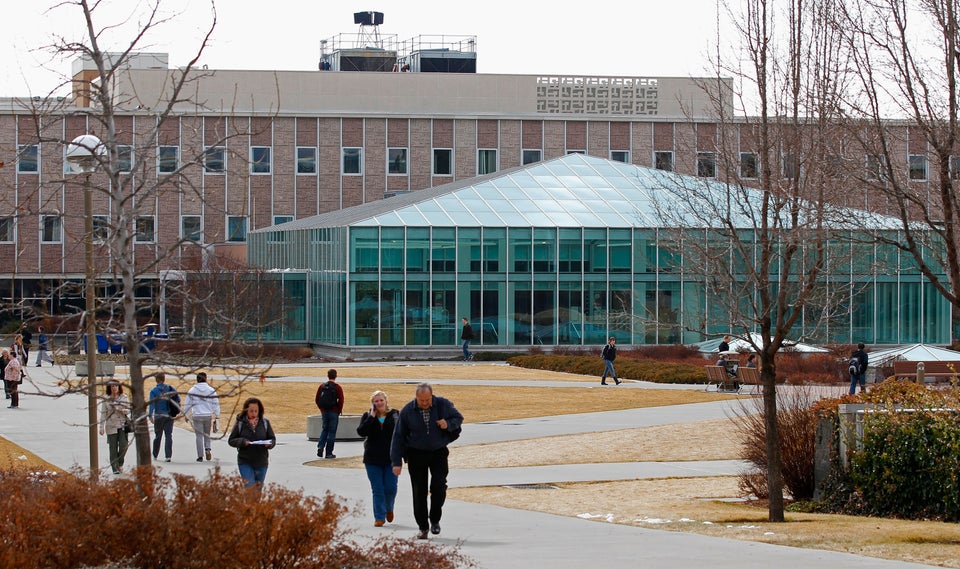 Worst College Campuses For LGBTQ Youth