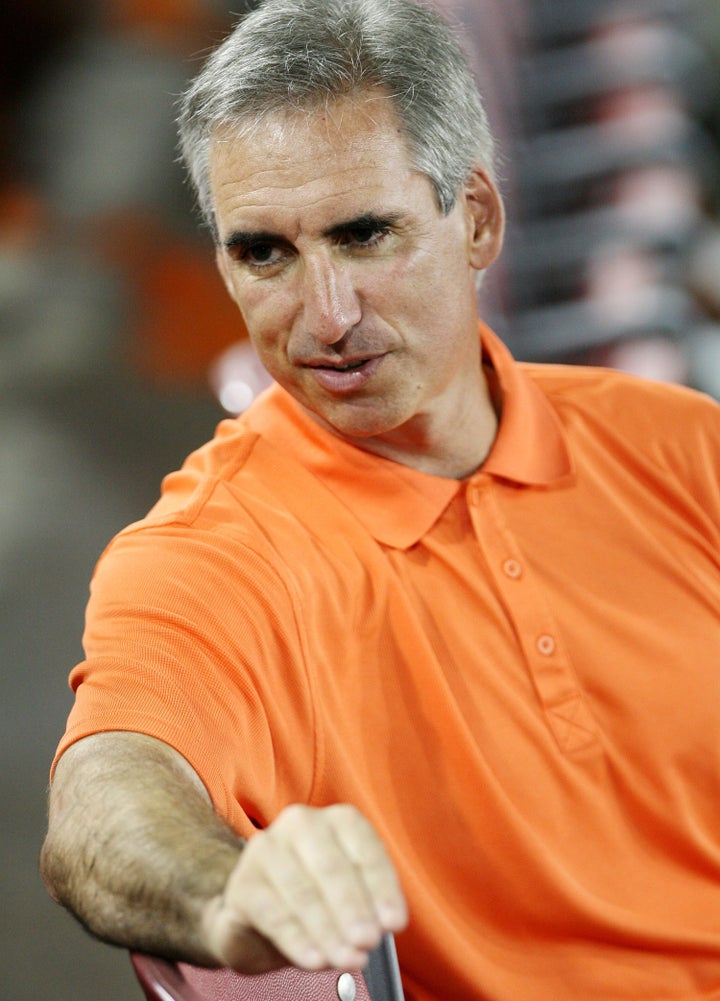 In the attempt to suppress the idea that student-athletes are humans who deserve to be compensated for the revenue they bring into their schools, the NCAA continues to draw up increasingly ridiculous arguments as to why the organization and its member institutions can't pay college football and basketball players. 
At the Intercollegiate Athletics Forum in New York City on Thursday, it was Oliver Luck, the NCAA's executive vice president of regulatory affairs, who came up with a mind-numbingly ridiculous reason as to why there isn't an open market for college athletes the same way there is for multi-millionaire coaches.
This is obviously BS. For one, minors are allowed to work for money in this country, so the idea that student-athletes could not is ill-founded. But more importantly, how many student-athletes are at least 18 years old.? A lot of them! Does that make you a legal adult? Yes!
As he so often does so well, ESPN's Jay Bilas called out Luck's flawed reasoning on Twitter.
After the press conference Luck backtracked on his comments.
"I probably misspoke some," Luck said to AL.com. "It doesn't have to do with age, necessarily. When you're 18, you are an adult. There are certain things you're not allowed to do. But by in large, you can do other things in life."
Although he acknowledged afterward that almost all of these players are legally adults, his initial statement reveals how current NCAA executives make the distinction of who gets paid and who doesn't when it comes to coaches and players.
As one Twitter user pointed out, the NCAA becomes much more willing to treat players like adults in the one place it benefits from most: on the field and in the gym.
The most recent notable example of players "being treated as adults" for mistakes is Clemson coach Dabo Swinney grabbing punter Andy Teasdale by his collar for a lapse in judgment during the ACC Championship between Clemson and North Carolina on Saturday. Swinney also screamed at him to no end.
Student-athletes are treated as adults when they train for 40 hours a week. They are treated like adults when they get screamed at and ridiculed on national television. So why can't we treat them like adults when it benefits them, too?
The NCAA can't have it both ways.
REAL LIFE. REAL NEWS. REAL VOICES.
Help us tell more of the stories that matter from voices that too often remain unheard.